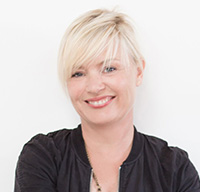 Barbara Bestor, FAIA
Principal
Bestor Architecture
Barbara Bestor, FAIA is founding principal of Bestor Architecture. Since 1995, Bestor Architecture has actively redefined Los Angeles architecture with a practice that rigorously engages the city through design, art, and urbanism. Increasingly, the firm applies L.A.'s lessons to national undertakings. She explores the architectural form through experiments in spatial arrangements, graphics, and color, which is evident in her projects from custom residences to headquarters for international companies. Her varied and progressive body of work connects with people on many levels, often outside the boundaries traditionally delineated for architecture. She believes that good design creates an engaged urban life and embraces the 'strange beauty' that enhances everyday life experience.
Barbara's career is punctuated with inventive projects in a wide breadth of typologies. She has designed new ways of creating accessible urbanism in her "stealthy density" Blackbirds housing, groundbreaking retail and restaurant flagships, dynamic workspaces for Beats By Dre and Snap, award-winning experimental residences and pioneering arts projects that are deeply rooted in their communities and cultural context.
She received her undergraduate degree at Harvard University, studied at the Architecture Association in London and received a MARCH at SCI-Arc. She is the author of Bohemian Modern, Living in Silver Lake.