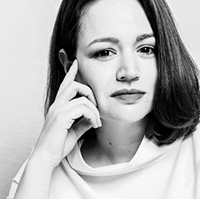 Suzanne Hearn Meyer, AIA
Architect
RMW Architecture Interiors

Suzanne Hearn Meyer, AIA, is a licensed architect with over a decade of varied experience across several market sectors including workplace, multi-family residential, industrial, aviation, and single-family residential. Suzanne is a project architect at RMW architecture and interiors, a cross-disciplinary design firm based in Northern California.
Suzanne earned her Bachelor of Science and Master of Architecture from the Georgia Institute of Technology, and brings a quiet elegance and thoughtful approach to both her team leadership and her craft. Her primary goal is to generate excellent results through the design and building processes in concert with her team, and she takes care that each member of her team is supported and feels pride in their work. She consistently provides a high level of service and is exceptionally responsive to her client's needs, ideas and goals, striving to improve and enrich the quality of day to day life for the end-users of her projects.