Brian Kaplan Bio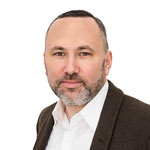 Brian Kaplan
Associate Director
Skidmore, Owings & Merrill, LLP
Brian is a registered architect with 23 years of professional experience concentrated on the technical execution of architecture and interiors. Leading the technical practice of one of SOM's design studios, he is responsible for the firm's dedication to quality in design, documentation, process and performance. As an advocate of sustainability across and beyond the design community, Brian has directed architectural firms' development of sustainable practices for projects and operations, integrating high performance into every project at every phase and encouraging innovative planning to his clients, consultants and staff. He reinforces the role we play in improving the health and wellbeing of the occupants of the buildings and spaces they create for their clients, focusing resources to educate staff about making decisions that include occupants in addition to traditional performance criteria. As an adjunct professor, Brian educates young designers in the basics and trends of building technologies and systems and their impacts locally on design features and globally on energy and resource consumption.

Most recently, Brian completed a 475,000 sf corporate headquarters for an international retail group in Brookfield Place, a 65,000 sf corporate campus hub including food service and alternative workspace for a historic financial client in Brooklyn and a 15,000 sf developer home office in a landmark SOM building. Work in progress includes the fit-out of a hotel in Hudson Yards, a university complex in the Middle East under construction – covering a variety of programs and building types for seventeen buildings, and a performing arts center in southwest China incorporating an Opera House, Concert Hall and Multi-Function Theater in a 1.9m sm master plan.

Brian's work has been published in the 2014 GlassCon Global Conference Proceedings, Metropolis, Elle Decor, Contract, Interior Design and in Architectural Record. Project awards include AIA-NY merit awards and Mexico's highest sustainability honor. He was recently recognized with the 2017 service award from Urban Green, the USGBC's New York Chapter.