2021 Agenda
PROGRAM IS FREE TO ATTEND
Tuesday, October 19, 2021
10:00 a.m. - 11:00 a.m. ET
Sponsored CEU Session:
Protecting Your Color Vision and Color Trends 2022
In Protecting Your Color Vision, the key ingredients in paint will be discussed to provide valuable information on what differentiates one paint product from the next, and the benefits of using paints that are produced with advanced technology and premium ingredients.
Sponsored by: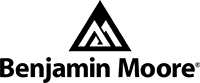 ELIGIBLE FOR 1 AIA LU/HSW
---
11:00 a.m. - 12:00 p.m. ET
Sponsored CEU Session: How Precast Builds
Total Precast Concrete Systems
Attendees will learn how precast concrete contributes to sustainable designs, energy efficiency, long-term building performance and provides unmatched design versatility
Sponsored by:

ELIGIBLE FOR 1 AIA LU/HSW
---
12:00 p.m. - 1:00 p.m. ET
Opening Keynote: A Conversation on the Urban Future with
Record Editor-in-Chief Cathleen McGuigan
David Chipperfield, Principal, David Chipperfield Architects
Over his long career as an architect, David Chipperfield has been closely engaged in cities and their evolution, with major projects from Berlin to London to New York, involving restoration, adaptive re-use or new buildings, with careful consideration of scale, materials and context. In a wide-ranging discussion, he will address the forces pushing contemporary urban development; the urgent need to confront issues of equity and the environment; and the role the architect can play in creating sustainable futures for cities.
ELIGIBLE FOR 1 AIA LU/HSW
---
1:00 p.m. - 1:30 p.m. ET
 American Framing
Paul Andersen, Founder, Independent Architecture
Paul Preissner, Founder, Paul Preissner Architects
The United States Pavilion at the 17th International Architecture Exhibition of La Biennale di Venezia comes at a time when national cultural practices are struggling with their histories. How do we come to terms with our past choices? What kinds of futures can we create? "American Framing" examines the improbably overlooked and familiar architecture of the country's most common construction system and argues that a profound, powerful and sustainable future for design can be conceived out of an ordinary past. The curators of the Pavilion will describe the exhibition in Venice, and tell the story of an American architectural project that is bored with tradition, eager to choose economy over technical skill, and accepting of a relaxed idea of craft in the pursuit of something useful and new.
ELIGIBLE FOR .5 AIA LU/HSW
---
1:30 p.m. - 1:45 p.m. ET
Innovation in Record Time Presentation
Renovate It Forward:  Piloting New Workplace Designs from the Top Down
This course will provide an overview of a recent workplace renovation project designed and installed as a Living Lab to model and test a variety of health and wellness focused design principles
Sponsored by:

ELIGIBLE FOR .25 AIA LU/HSW
---
1:45 p.m. - 2:00 p.m. ET
Break
---
2:00 p.m. - 2:45 p.m. ET
Senseable Cities
Carlo Ratti, Founding Partner, Carlo Ratti Associati
The way we live, work, and play is very different today than it was just a few decades ago, thanks in large part to a network of connectivity that now encompasses most people on the planet. In a similar way, today we are at the beginning of a new technological revolution: the Internet is entering the physical space – the traditional domain of architecture and design – becoming an "Internet of Things" or IoT. As such, it is opening the door to a variety of applications that – in a similar way to what happened with the first wave of the Internet – can encompass many domains: from production to citizen participation, from energy to mobility to public hygiene, all of which requiring new insights due to the changes brought forth by the ongoing COVID-19 pandemic. Carlo Ratti will address these issues from a critical point of view through projects by the Senseable City Laboratory, the research initiative he directs at the Massachusetts Institute of Technology, and by the design office Carlo Ratti Associati.
ELIGIBLE FOR 1 AIA LU/HSW
---
2:45 p.m. - 3:15 p.m. ET
Unwalling Citizenship: Building Communities Along the Border
As part of their research and design interventions along both sides of the San Diego/Tijuana border, architect Teddy Cruz and his partner, political scientist Fonna Forman, have catalyzed a series of supported communities for refugees and other underserved populations. This includes a scale-able model for adaptable housing on the Mexican side. Using concrete-and-steel modular framing, the structures—constructed and customized by inhabitants—can be stacked and expanded to create multi-unit dwellings, work spaces and a sense of community for immigrants whose "temporary" status along the border can extend into years.
ELIGIBLE FOR .5 AIA LU/HSW
---
3:15 p.m. - 3:30 p.m. ET
Break
---
3:30 p.m.- 4:15 p.m. ET
Closing Keynote: We Are All Astronauts
Christoph Ingenhoven, Principal and Founder, Ingenhoven Architects
Christoph Ingenhoven has long pursued green building at a grand scale with projects such as the RWE high-rise in Essen (1997)—one of the first office towers with a double-skin facade. Here, he will explore several of his more recent works, all of which deploy high-performance principles at the urban scale. These include Marina One in Singapore, a 4.3 million-square-foot office and residential project with a jungle-like profusion of tropical vegetation growing within a terraced central court; his reinvigoration of the center of Dusseldorf (his hometown) with the restoration of a much-loved 1970s theater, adjacent to his design for a new, green-covered retail/office complex; and finally, the decades-long project to expand Stuttgart's main rail station with a skylit, subterranean train hall in elegantly-sculpted concrete.
ELIGIBLE FOR 1 AIA LU/HSW
---
SCHEDULE SUBJECT TO CHANGE
Wednesday, October 20, 2021
10:00 a.m. - 11:00 a.m. ET
Sponsored CEU Session:
How Real-Time Technologies Are Transforming AEC
How real-time technology tools are being leveraged to communicate ideas, design and build in real time, and even link up to sensors to create fully functioning digital twins in order to support real-time decision making.
Sponsored by:
ELIGIBLE FOR 1 AIA LU
---
11:00 a.m. - 12:00 p.m. ET
Sponsored CEU Session:
Spinach Ice-Cream for Architects
How to Have Fun while Keeping Your Firm Healthy
An engaging webinar presented by Steve Burns, FAIA, Chief Creative Officer at BQE Software. You will see how easy it is to finally bring balance to your firm by applying the same care and design to firm management as you do your projects.
Sponsored by: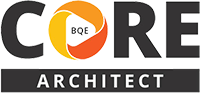 ELIGIBLE FOR 1 AIA LU/HSW
---
12:00 p.m. - 12:45 p.m. ET
Opening Keynote: Architecture, Culture and the Public Realm
The global firm OMA has worked extensively in renovation, retail and the arts—often in an engaging mix of all three.  In exploring such recent projects as the BLOX exhibition center in Copenhagen and the Fondation Galeries Lafayette for contemporary art in Paris--as well as the adaptive re-use of the Factory in Manchester cultural venue, the ongoing restoration and re-thinking of the KaDeWe department store in Berlin and the ground-up building in Vienna that will combine a KaDeWe store and hotel, van Loon will discuss the profound, positive impact of the architecture on the surrounding urban context.
ELIGIBLE FOR 1 AIA LU/HSW
---
12:45 p.m. - 1:15 p.m. ET
Dense City: Homes for Social Capital
Angela Brooks, Principal, Brooks + Scarpa
Angela Brooks believes in the practical implementation of ideas to solve the seemingly intractable challenges of affordability and livability. Through her advocacy, built work and the NEST toolkit—awarded a $1 million dollar grant to develop flexible modular units—the Los Angeles and Florida-based architect, principal of Brooks+Scarpa, will tell the story of scalable, adaptable solutions that increase density in existing urban neighborhoods. Good density—the key to more equitable, sustainable and livable cities—cannot be achieved without a paradigm shift in our land-use policies, and the way we define and finance what a home is. LA is home to 70,000 unhoused people and approximately 400,000 "illegal" dwellings (at the same time a 105,000-square-foot single-family house in the city is under foreclosure)—a dystopia created through city codes and policies.  Adequate housing is a fundamental human right and redefining the home is essential to accommodate everyone, create livable neighborhoods, and build social capital.
ELIGIBLE FOR .5 AIA LU/HSW
---
1:15 p.m. - 1:45 p.m. ET
Activation as Community Engagement
Liz Ogbu, Principal and founder, Studio O
Douglas Burnham, Principal and founder, Envelope A+D
In 2013, Envelope a Berkeley-based architecture and activations studio, teamed up with designer, urbanist, and spatial justice activist Liz Ogbu of Studio O to develop NOW Hunters Point, an ongoing program of events at the vacant site of a former PG&E power plant in San Francisco. From pop-up health clinics to an annual circus, these events and the physical transformations they have influenced (including Hunters Point Shoreline, a new bayfront open space), compose an in-depth conversation with neighborhood residents about the site's long-term future. Ogbu and Burnham discuss how, when centered on human needs, activations can foster a more inclusive and nuanced, community-driven vision for neighborhood development.
ELIGIBLE FOR .5 AIA LU/HSW
---
1:45 p.m. - 2:00 p.m. ET
Innovation in Record Time Presentation
Planet Passionate 2030, The Step Change Decade
Sponsored by: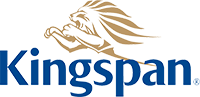 ELIGIBLE FOR .25 AIA LU/HSW
---
2:00 p.m. - 2:15 p.m. ET
Break
---
2:15 p.m. - 2:45 p.m. ET
Strategies to Solve Homelessness
Rosanne Haggerty, President and Chief Executive Officer of Community Solutions
The causes underlying homelessness vary. Some individuals are chronically homeless, ill or grappling with substance abuse. Others may suffer an unexpected job loss or eviction (as seen increasingly during the pandemic). As an analyst and leader in tackling the stubborn problem of homelessness in our cities, Haggerty and her organization, Community Solutions—recently awarded a $100 million grant from the MacArthur Foundation—have developed strategies, using data and collaborating with government agencies and not-for-profits, to effectively end homelessness. She will explain how this systematic approach is working to secure permanent housing for the formerly homeless in a growing number of cities and communities around the U.S.—and how architects can help in addressing this crisis.
ELIGIBLE FOR .5 AIA LU/HSW
---
2:45 p.m. - 3:15 p.m. ET
Creating Connections on an Urban Campus
Mark Cavagnero, Founding Principal, Mark Cavagnero Associates
Campuses in cities often evolve in a piecemeal fashion, with few considerations for the whole ensemble. Architects can use specific design commissions to begin the process of reclaiming beneficial and sophisticated interconnections, significantly improving the public realm of city life. In his presentation, Mark Cavagnero will discuss four key projects that have helped transform their urban surroundings: the recently-restored, 1960s modern landmark, the Oakland Museum of California; San Francisco Jazz, a transparent music venue in the otherwise opaque Beaux Arts performing arts campus; the nearby San Francisco Conservatory of Music; and the new Weill Hall, a light-infused clinical and research facility that enlivens a quad on one of the campuses of the University of California, San Francisco.
ELIGIBLE FOR .5 AIA LU/HSW
---
3:15 p.m. - 3:30 p.m. ET
Break
---
3:30 p.m. - 4:15 p.m. ET
Closing Keynote: Architecture and Planning in a Time of FLUX
Rahul Mehrotra, Founder + Principal, RMA Architects
Today, flux and uncertainty characterizes our planetary condition: a flux in climate and political, economic and cultural circumstances. The first part of Rahul Mehrotra's talk will focus on understanding the nature of flux and its implications for architecture and planning within the larger culture of how the profession and the academy situate these questions. The architect will discuss the notion of the Kinetic City and his expanded research on Ephemeral Urbanism, as well as the application of those ideas to Mumbai and to India. In addition, he will describe two of his projects, to emblematically represent the gamut of issues that an architect must grapple with in the context of India – but that also resonate with questions for the profession globally
ELIGIBLE FOR 1 AIA LU/HSW