2021 Sponsors
Sponsorship Information
Build your brand. Generate leads. Take advantage of this opportunity to showcase your firm as a thought leader in front of influential architects and designers.
---
Key Corporate Sponsor



Armstrong World Industries, Inc. (AWI) is a global leader in the design and manufacture of innovative commercial and residential ceiling, wall and suspension system solutions. Armstrong is committed to developing new and sustainable ceiling solutions, with design and performance possibilities that empower customers to create beautiful, high-performance residential and commercial buildings. It's an exciting, rewarding business to be in, and Armstrong is committed to continuing to grow and prosper for the benefit of all its stakeholders.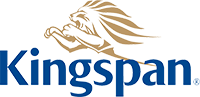 Continuing Education Sponsor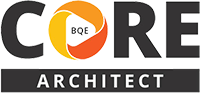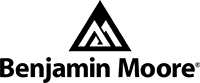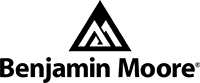 Benjamin Moore is a leading manufacturer of premium quality residential and commercial coatings, maintaining a relentless commitment to innovation and sustainable manufacturing practices. Their portfolio spans the brand's flagship paint lines including Aura®, Regal® Select, Ultra Spec®, ben®, ADVANCE®, ARBORCOAT® and more. Benjamin Moore is renowned for its expansive color collection of more than 3,500 colors, and its design tools for consumers and professionals alike.

Product Gallery Sponsors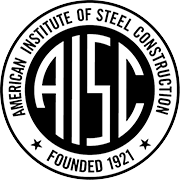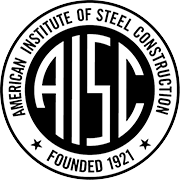 American Institute of Steel Construction (AISC), headquartered in Chicago, is a not-for-profit technical institute and trade association established in 1921 to serve the structural steel design community and construction industry. AISC's mission is to make structural steel the material of choice by being the leader in structural steel-related technical and market-building activities, including: specification and code development, research, education, technical assistance, quality certification, standardization, and market development. AISC has a long tradition of service to the steel construction industry of providing timely and reliable information.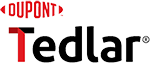 HOFMANN FACADES is a fabricator and installer of complex natural stone and ultra-high-performance concrete façade systems. With deep in-house façade engineering and material science expertise, multiple state-of-the-art fabrication facilities in different countries which are among the most modern processing facilities in the industry, and many experienced site-installation managers, HOFMANN FACADES is able to provide comprehensive turn-key façade-solutions for large scale and challenging projects worldwide which meet the highest technical, quality and sustainability standards. HOFMANN has been in business for 75 years in 2020.



Landscape Forms is the industry leader in integrated solutions of high-design site furniture, advanced LED lighting, structure, and custom environments. For more than 50 years we have developed and created solutions that help landscape architects, designers and planners achieve beautiful, functional landscapes that enhance the experience of outdoor space. We are a North American-based company that, since our founding in 1969, has earned a reputation for exceptional products and service. We pursue an ongoing dialog with the thought leaders in our industry and apply our findings to design and manufacture products that address the needs of our clients and emerging issues in the landscape. Our secret is simple—Design, Culture and Craft drive everything we do.




Sherwin-Williams Coil Coatings (formerly Valspar Architectural Metal Coatings) is a leader in the art and science of coatings that excel in both beauty and function. Our expansive range of Fluropon 70% PVDF architectural coatings for coil and extrusion applications comes to life through an unlimited palette of colors and aesthetic effects. Fluropon's lasting performance will protect your brand long into the future. Coating applications include Curtain Wall, Metal Wall Panel Systems, Metal Roofing, Aluminum Window and Door Frames, Skylights, Soffits and Fascia, and more.

With growing concerns over climate change and the environmental impact of buildings, building designers are increasingly being called upon to balance innovative design, codes, functionality and cost objectives with a reduced environmental impact. Wood can help to achieve that balance. Think Wood represents North America's softwood lumber industry. We share a passion for wood and the forests it comes from. Our goal is to generate awareness and understanding of wood's advantages in the built environment. Join the Think Wood community to make a difference for the future. Get the latest research, news, and updates on innovative wood use.



Bring your landscape vision to life with the company that brought the first paver to North America. For nearly 50 years, designers have specified Unilock for innovative products, unmatched service and a depth of experience you can't find anywhere else. Committed and collaborative reps will work closely with you to understand exactly what you need for success.

Showcase your creativity with the extensive palette of textures, colors, styles. Combined with the most advanced manufacturing technologies in the industry, delivering exceptional strength, beauty and resilience, you are assured that your projects will look great for years to come. Designers and architects trust Unilock.
Supporting Sponsors




At AIA California, we believe in the value of the architect's skillset to achieve sustainable, smart, and resilient design solutions for the built environment. With more than 11,000 members, AIA California is the largest state component of the AIA and is uniquely positioned to impact the design and construction industry as the voice of the architectural profession in California.



Founded in 1857, the AIA New York Chapter is the oldest and largest chapter of the American Institute of Architects. The Chapter's members include more than 5,000 practicing architects, allied professionals, students, and public members interested in architecture and design. The AIA New York Chapter is dedicated to three goals: design excellence, public outreach, and professional development.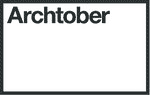 The Ornamental Metal Institute of New York is a not-for-profit association created to advance the interests of the architectural, ornamental, and miscellaneous metal industries. The Institute sponsors programs to assist architects, engineers, developers, and construction managers in transforming their ideas into reality.


The Steel Institute of New York is a not-for-profit association created to advance the interests of the steel construction industry. The Institute sponsors programs to help architects, engineers, developers, and construction managers in the New York building community develop engineering solutions using structural steel construction.