Innovation Conference Sponsor Profiles
Sponsorship Information
Build your brand. Generate leads. Take advantage of this opportunity to showcase your firm as a thought leader in front of influential architects and designers.
---
Key Corporate Sponsor


Armstrong World Industries, Inc. (AWI) is a global leader in the design and manufacture of innovative commercial and residential ceiling, wall and suspension system solutions. Armstrong is committed to developing new and sustainable ceiling solutions, with design and performance possibilities that empower customers to create beautiful, high-performance residential and commercial buildings. It's an exciting, rewarding business to be in, and Armstrong is committed to continuing to grow and prosper for the benefit of all its stakeholders. www.armstrongceilings.com
CLOSE

Continuing Education Sponsor





Founded in 1954, The Precast/Prestressed Concrete Institute (PCI) is a technical institute for the precast concrete structures and systems industry. PCI develops, maintains, and disseminates the Body of Knowledge for the design, fabrication, and construction of precast concrete structures and systems. PCI develops consensus base standards, industry handbooks, quality assurance programs, certification, research and development projects, design manuals, continuing education, and periodical publications. PCI members include precast concrete producers, erectors, suppliers, professional engineers and architects, educators, students, and industry consultants who complement the wide range of knowledge of precast concrete. >
CLOSE
Product Gallery Sponsors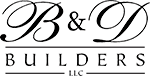 Bison Innovative Products offer the design flexibility to create versatile, unique outdoor spaces. Since 1994, Bison has led the industry in the design and manufacture of Deck Supports and hardwood Deck Tiles that create beautiful rooftop environments. This independently tested, modular pedestal deck system allows rooftop decks to be installed quickly and easily. Bison Pedestals are manufactured in the USA with 20% post-industrial recycled materials. Bison Wood Tiles are commercial grade and available in standard and FSC® Certified species. Bison Cubes are modular planters made from high strength Aluminum and Ipê. Please visit our website for pricing, samples, quotes, etc. www.bisonip.com
CLOSE




CL-TALON is a manufacturer of structural and non-structural support systems for exterior cladding and interior wall and ceiling applications. These smart, quality engineered systems provide architects with maximum design flexibility and contractors with a safe, quick and accurate installation method for multiple applications. Our mission is to accelerate the advancement of smart building design & construction by providing unique and cleverly engineered systems. We remain dedicated and driven by our commitment to continuous improvement. cltalon.com
CLOSE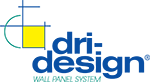 Fräsch was founded with a vision to create beautiful, yet functional products that help reduce unwanted noise and to elevate the acoustical properties of any space. We deliver on this vision with a wide range of custom and existing products formed from eco-friendly PET felt and premium felts. Our team has years of design, manufacturing and product development experience; an experience that we have harnessed to create beautiful products that are highly functional yet add to the design aesthetic of any space. Our range of colors and custom acoustic panel forming capabilities make us an ideal solution for virtually any project.
frasch.co
CLOSE
Guardian Glass is one of the world's largest glass manufacturers of float and fabricated glass products for commercial, interior, residential and transportation applications. You'll find Guardian glass on some of the most iconic architectural landmarks and our facilities all over the world.
Our teams produce 310 miles of glass every day and 700 unique products globally. We continuously work to create new glass products and solutions to help you see what's possible™.
www.guardianglass.com
CLOSE



Rieder Group – Concrete with character
The Rieder Group specialises in the production of solution-oriented, environmentally friendly, and economical concrete products. The development of glassfibre reinforced concrete was inspired by Rieder's vision of a concrete cladding panel that is both stable and lightweight. The aesthetic panels with only 13 mm thickness in various colours, surfaces and shapes give architects plenty of scope in the design of individual facades. Glassfibre reinforced concrete is non-combustible and made of mineral-based raw materials, giving the panels their unique characteristics. Besides the large-format panels "concrete skin" Rieder also distributes "öko skin" slats and formed concrete elements with integrated fastening called "formparts". rieder.cc
CLOSE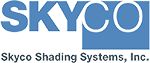 CLOSE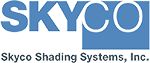 Skyco Shading Systems fabricates manual and motorized custom roller shades and window coverings for both interior and exterior sun control. We are experts in automation, sun tracking, and energy management for projects in hospitality, healthcare, commercial, and education facilities. Skyco offers a large selection of fabrics for performance, comfort, and privacy. We can customize components to offer innovative answers and value engineer solutions to stay competitive. Skyco delivers the technology required for LEED goals like daylighting, thermal comfort, and enhancing views through glare control. Skyco also provides both fabric and louvered roof pergolas and structures for outdoor living and workspaces. www.skycoshade.com
CLOSE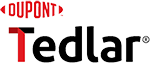 With growing concerns over climate change and the environmental impact of buildings, building designers are increasingly being called upon to balance innovative design, codes, functionality and cost objectives with a reduced environmental impact. Wood can help to achieve that balance. Think Wood represents North America's softwood lumber industry. We share a passion for wood and the forests it comes from. Our goal is to generate awareness and understanding of wood's advantages in the built environment. Join the Think Wood community to make a difference for the future. Get the latest research, news, and updates on innovative wood use. www.thinkwood.com
CLOSE

Supporting Sponsors


CLOSE

Founded in 1857, the AIA New York Chapter is the oldest and largest chapter of the American Institute of Architects. The Chapter's members include more than 5,000 practicing architects, allied professionals, students, and public members interested in architecture and design. The AIA New York Chapter is dedicated to three goals: design excellence, public outreach, and professional development. www.aiany.org
CLOSE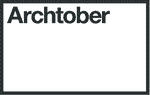 CLOSE

The Ornamental Metal Institute of New York is a not-for-profit association created to advance the interests of the architectural, ornamental, and miscellaneous metal industries. The Institute sponsors programs to assist architects, engineers, developers, and construction managers in transforming their ideas into reality. www.ominy.org
CLOSE

CLOSE

The Steel Institute of New York is a not-for-profit association created to advance the interests of the steel construction industry. The Institute sponsors programs to help architects, engineers, developers, and construction managers in the New York building community develop engineering solutions using structural steel construction. www.siny.org
CLOSE