---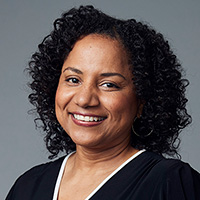 Sophia Tarkhan
Principal
Cooper Carry
For Sophia Tarkhan, leadership is a cultural influence, which maximizes the potential of others, and encourages them to work enthusiastically towards quality service. As principal in the design firm Cooper Carry's K-12 Studio and 2023 President-Elect of the Institute of Architects' (AIA) Georgia chapter, Sophia applies her influence not only to maximize the potential of her colleagues and the innovative schools they design to support the next generation, but she also leverages her influence well beyond her job requirements to make a positive impact on the lives of others.
 She is also a member of the Association for Learning Environments, Georgia Chapter, which focuses on improving the spaces where children receive instruction, as well as serves on the Advisory Board for Florida Agricultural and Mechanical University's (FAMU) School of Architecture and Engineering Technology.
 She has previously served as President, Vice-President, and the Communications Director of the National Organization of Minority Architects (NOMA)'s Atlanta Chapter.
 Last but far from least, Sophia uses her free time to serve as Team Leader for Love at the Well, an organization that focuses on helping women on the margins to "live and love well." The group provides resources, tools, and community to help women become self-sufficient and use the power of their voices anywhere. In December 2020, Sophia led a workshop on financial wellness, which included financial resources for emergencies, tips for prioritizing bills, basic budgeting and tools to grow in money management, and leveraging social capital.
---