Current Sponsors
Sponsorship Information
Build your brand. Generate leads. Take advantage of this opportunity to showcase your firm as a thought leader in front of influential architects and designers.
---
Reception Sponsors
Supporting Sponsors
CLOSE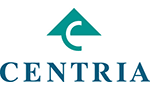 From inspiration through installation, CENTRIA provides the highest level of expertise including service and support from an elite Dealer Network, in-house design and development experts, as well as world-class direct sales personnel both in the United States and around the globe. For over 100 years, CENTRIA's commitment to continuous quality improvement, sustainable building practices and the pursuit of excellence has been central to our success and growth. The CENTRIA experience is second to none. www.centria.com
CLOSE
CLOSE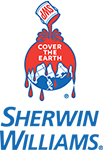 Sherwin-Williams Coil Coatings (formerly Valspar Architectural Metal Coatings) is a leader in the art and science of coatings that excel in both beauty and function. Our expansive range of Fluropon 70% PVDF architectural coatings for coil and extrusion applications comes to life through an unlimited palette of colors and aesthetic effects. Fluropon's lasting performance will protect your brand long into the future. Coating applications include Curtain Wall, Metal Wall Panel Systems, Metal Roofing, Aluminum Window and Door Frames, Skylights, Soffits and Fascia, and more. coil.sherwin.com/architect
CLOSE
CLOSE
CLOSE
[fibreC] by Rieder offers a range of unique products made of glass fibre reinforced concrete. [fibreC] products are low maintenance, high-fire resistant, offer flexible applications and available in a multitude of colours. Rieder has won numerous international architectural awards for their innovative materials.
CLOSE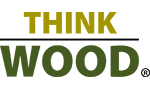 With growing concerns over climate change and the environmental impact of buildings, building designers are increasingly being called upon to balance innovative design, codes, functionality and cost objectives with a reduced environmental impact. Wood can help to achieve that balance. Think Wood represents North America's softwood lumber industry. We share a passion for wood and the forests it comes from. Our goal is to generate awareness and understanding of wood's advantages in the built environment. Join the Think Wood community to make a difference for the future. Get the latest research, news, and updates on innovative wood use. www.thinkwood.com
CLOSE
Patron Firms
Skidmore, Owings & Merrill LLP (SOM) is one of the largest and most influential architecture, interior design, engineering, and urban planning firms in the world. Founded in 1936, we have completed more than 10,000 projects in over 50 countries. We are renowned for our iconic buildings and our commitment to design excellence, innovation, and sustainability.

www.som.com
CLOSE