✕
Following Germany's defeat in World War I, Paris cemented its status as one of Europe's most cosmopolitan cities and the center of a rapidly modernizing culture. In 1925, the city hosted the highly influential International Exposition of Decorative and Industrial Arts, the purported source of the moniker "Art Deco" as well as the site where Le Corbusier first exhibited his infamous Plan Voisin. Around the same time, as the city's industrialists embraced Taylorism and Fordism, Paris emerged as a hub for aerospace and automotive manufacturing, with a French-made Bréguet plane making the first direct flight between Paris and New York in 1930. But by 1937, when Paris opened its third Exposition Internationale in less than two decades, the veneer of peaceful sophistication had worn thin: another war of unthinkable proportions loomed on the horizon, and the expo grounds were dominated by competing monuments to the Third Reich and the Soviet Union that faced off in front of the Eiffel Tower.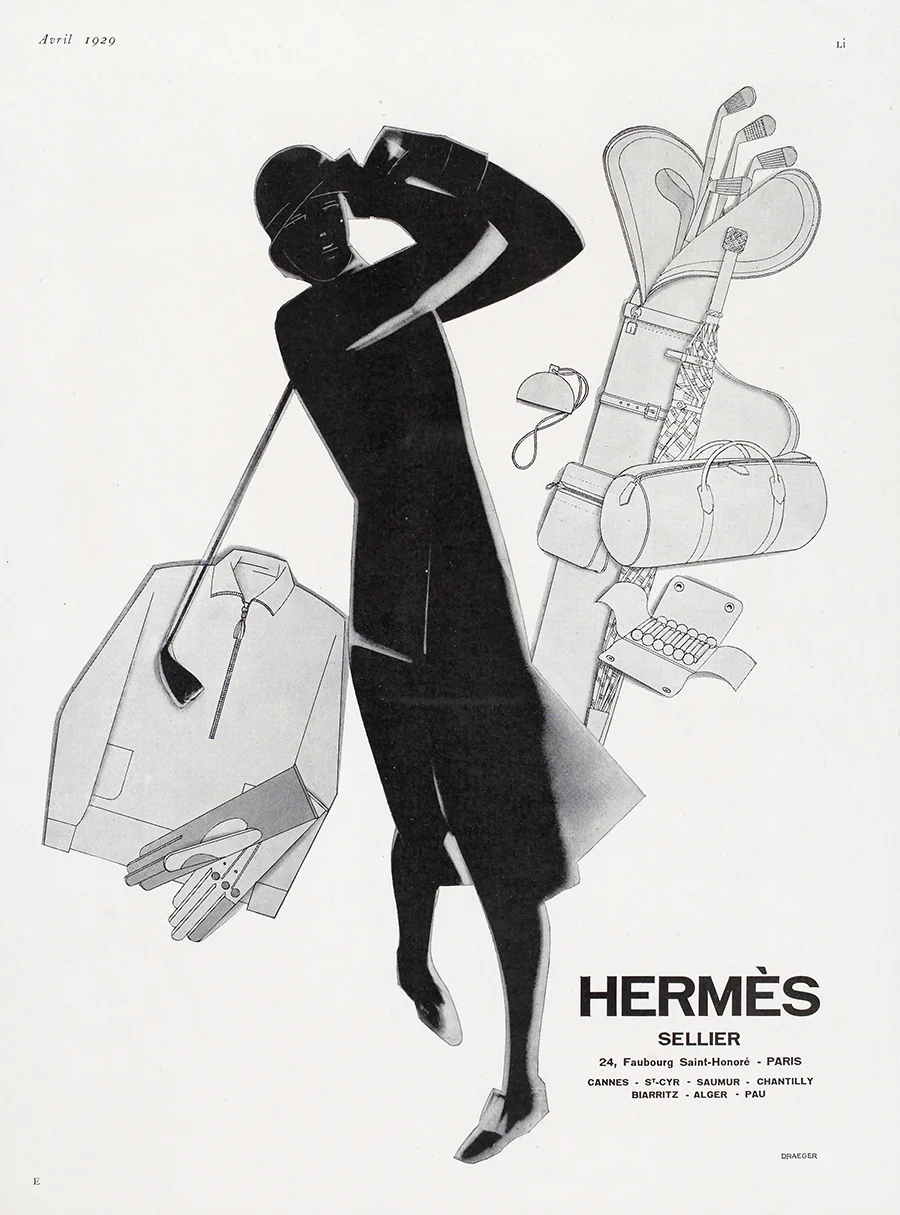 A 1929 Hermès advertisement on view in the exhibition. Image © Hermès
This fast-moving interlude in Parisian history is the subject of a new exhibition at Shanghai's Power Station of Art, Paris Moderne 1914-1945: Architecture, Design, Film, Fashion, which opens July 22 and will remain on view until October 20. Curated by the historian Jean-Louis Cohen in concert with architect Pascal Mory and fashion curator Catherine Örmen, the exhibition aims to look at interwar Paris across multiple disciplines and registers, illuminating various aspects of the city's culture. More than 300 objects will be displayed, including architectural models and drawings, photography, pieces of furniture, garments, paintings, and jewelry. Among them are chairs and tables designed by Francis Jourdain and Pierre Dariel, a reconstructed mural by Charlotte Perriand, several drawings by Le Corbusier, as well as period luxury goods from the likes of Chanel and Van Cleef & Arpels. 
The exhibition was designed by Diller Scofidio + Renfro, and the firm also created a set of new digital animations for the show. Its large-scale digital installation of Pierre Chareau's Maison de Verre, which debuted at the Jewish Museum in New York City in 2016, will also be placed on display. That installation encompasses multiple views of the house along with videos of people moving through it, enabling exhibition-goers to see the structure in a way that is impossible within its actual urban setting.
Paris Moderne 1914-1945 will be accompanied by a catalog of the same name, to be published by Flammarion and released in the United States in the fall. The catalog includes brief profiles of 88 individuals who played significant roles in interwar Parisian culture, including Perriand and Le Corbusier as well as figures as varied as Josephine Baker, Walter Benjamin, and Gertrude Stein.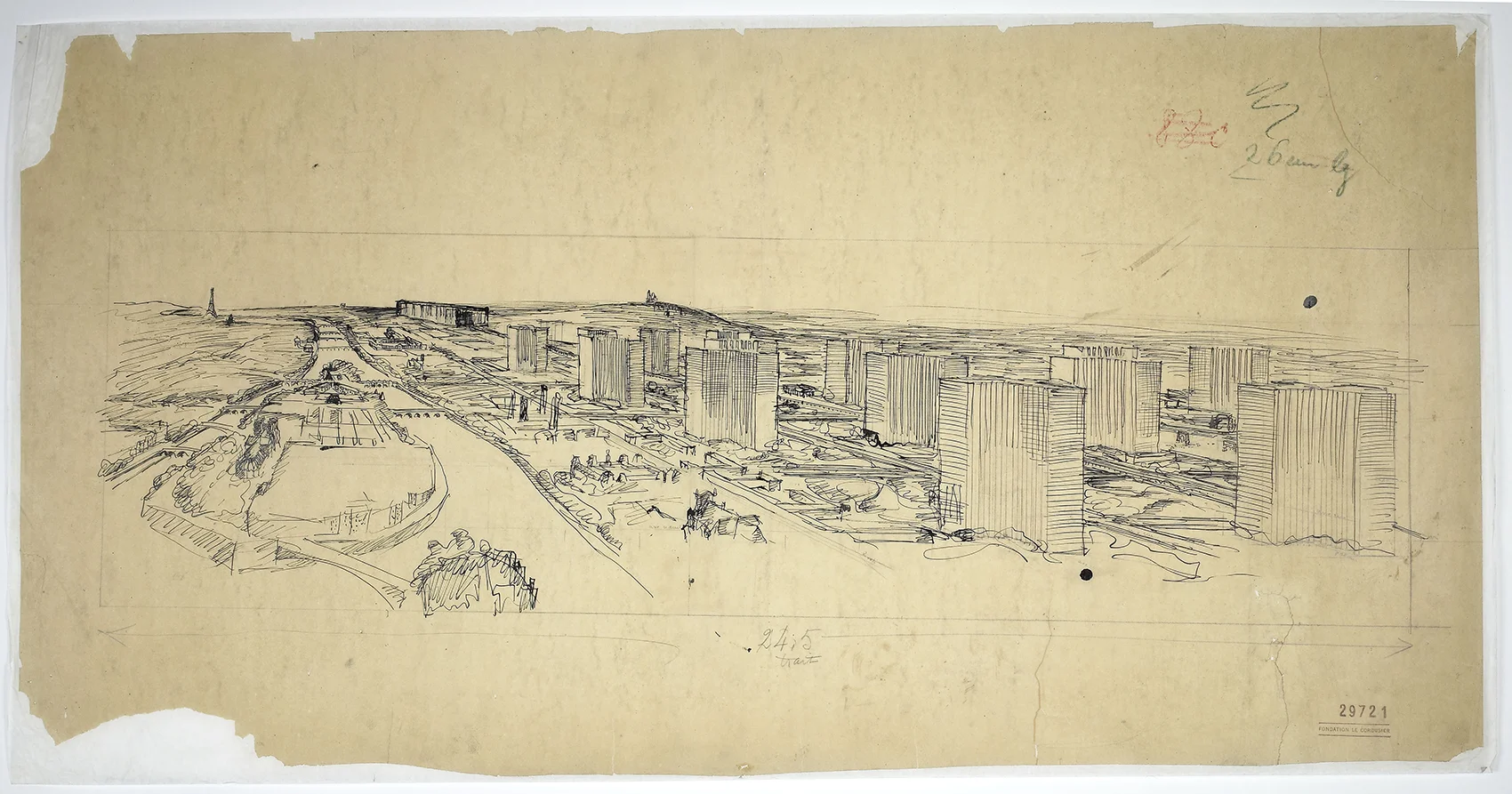 Among the architectural materials on view is a 1925 Le Corbusier sketch of the infamous Plan Voisin for Paris. Image © Fondation Le Corbusier