Princeton University's School of Architecture, long known for a focus on architectural theory, has chosen a theorist and practitioner as its next dean. Alejandro Zaera-Polo, 48, will replace Stan Allen, the Brooklyn-based architect who has held the position since 2002. The new appointment takes effect on July 1, 2012.
Allen, who recruited Zaera-Polo to teach at Princeton four years ago, said, "We were looking for somebody who worked at a very high level as a designer-practitioner, but also approached architecture as an intellectual activity. There aren't a lot of people like that out there." Allen said that after a year's sabbatical, he will return to the Princeton faculty full-time.
The search committee was headed by Elizabeth Diller, a longtime Princeton faculty member and principal at Diller Scofidio + Renfro. Other committee members included Barry Bergdoll of MoMA and Beatriz Colomina of Princeton.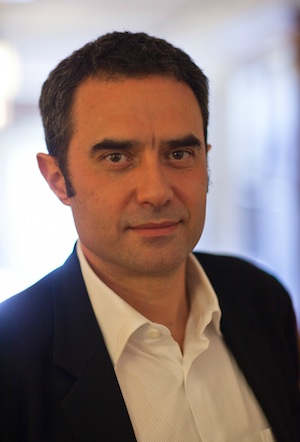 Zaera-Polo first became known in the 1980s, writing for publications like El Croquis, and has taught seemingly everywhere. His practice, Alejandro Zaera-Polo Architecture, has offices in London and Barcelona. Established in 2011, the firm was formed—in the language of its own website'by the "demerger" of Foreign Office Architects, which Zaera-Polo ran with Farshid Moussavi for nearly 20 years. Its most acclaimed project was Japan's Yokohama International Cruise Terminal, completed in 2002. The portfolio of Zaera-Polo's new firm includes a hospital in Lleida, Spain; a ferry terminal in Santander, Spain; and residential and commercial projects in Korea and the United Kingdom.
Frederic Schwartz, a Manhattan architect who has known Zaera-Polo for nearly 30 years, said the appointment is great not just for Princeton, "but for the New York architecture community, because he'll be close by." Princeton, with about 120 students in its undergraduate and graduate programs, is the smallest of the Ivy League architecture schools.