Manhattanville, Manhattan
Various firms
Status: Under Construction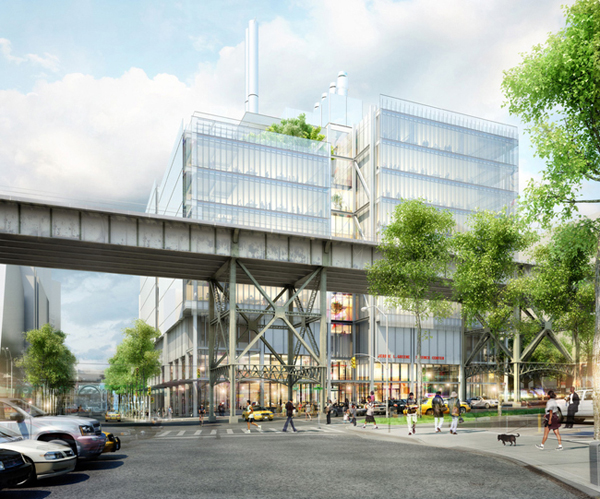 Photo © Columbia University

Columbia university is pressing ahead with its 17-acre expansion into Manhattanville, a West Harlem neighborhood just north of the school's main 32-acre campus in Morningside Heights. Preconstruction work on the $6.3 billion project began in 2008, with completion of the first building expected in 2016.
The project has faced considerable opposition since it was proposed. In 2003, Columbia assembled a star-studded cast ' Renzo Piano Building Workshop (RPBW), Skidmore, Owings & Merrill, and James Corner Field Operations ' to design the master plan. Their scheme, unveiled in 2004, featured tree-lined quads and 16 new buildings for academic, administrative, and housing purposes. All but four of the area's structures, mostly warehouses and tenements, were targeted for demolition.
Columbia purchased most of the land it needed, but a few property owners resisted. The Ivy League school acquired the remaining parcels via eminent domain, which was challenged by several landowners. Their case ascended to the U.S. Supreme Court, which declined to hear it, ultimately giving Columbia the green light. Tensions still run high in the neighborhood: This spring, residents accused the university of quietly downsizing a public school it promised to open in the area.
The school has lined up several high-profile architects for the project's first phase. Diller Scofidio + Renfro and FXFOWLE are designing two Business School buildings, and RPBW is partnering with Davis Brody Bond Aedas to design facilities for the School of the Arts and School of International and Public Affairs. They are also behind the 450,000-square-foot Jerome L. Greene Science Center, slated to be the first finished building on the Manhattanville campus.
Future phases include facilities for urban and population studies, biomedical engineering, and nanotechnology, in additon to housing for graduate students and faculty. The Manhattanville campus is expected to be fully complete by 2030.