✕
A monthly contest from the editors of RECORD asks you to guess the architect for a work of historical importance.
Clue: This memorial and center for civil rights activism honors a figure who towers over modern American history. Designed by a pioneering New York– based architect, the center consists of vaulted brick-clad volumes arrayed around a reflecting pool. A tomb at the pool's center is inscribed with an epitaph drawn from one of the honored figure's speeches: "Free at last, free at last, thank god almighty, I'm free at last."
By entering, you have a chance to win a $500 Visa gift card. Deadline to enter is the last day of each month at 5:00pm EST.
Sponsored by

Last month's answer: The post–World War II rebuilding of the Teatro Carlo Felice, an opera house in Genoa, Italy, was designed by Aldo Rossi. Though the facade facing the famed Piazza De Ferrari is decidedly traditional, the theater's ornamental interiors and overscaled fly tower reveal Rossi's signature mixing of the somber and the playful. The theater was originally built in 1827 to designs by architect Carlo Barbarino; Rossi's reconstruction was completed in the late 1980s.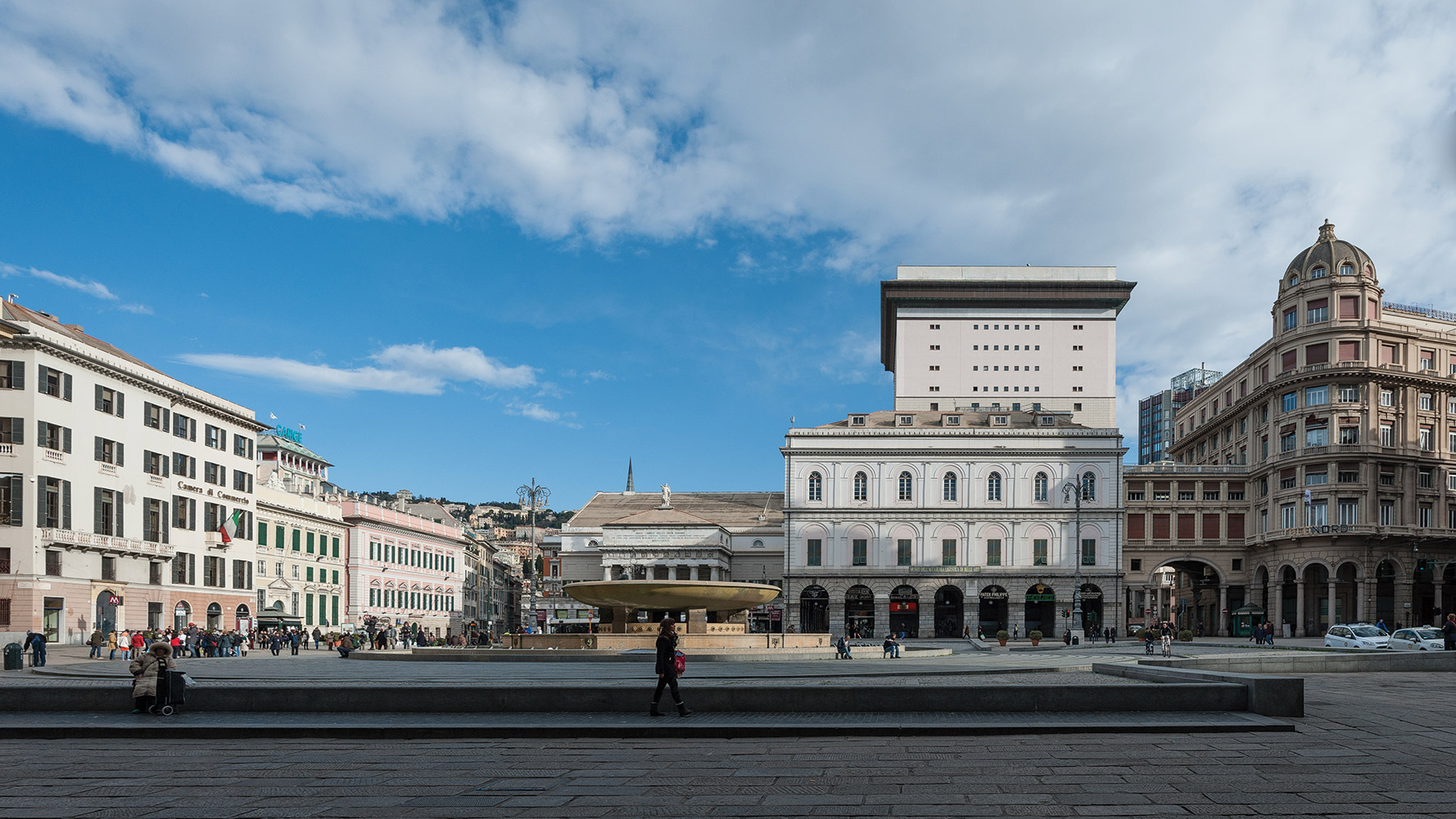 Photo © Domenico Lucà via Wikimedia Commons