✕
"I was educated during Gropius's tenure at Harvard—when Bauhaus Modernism reigned. We genuinely believed that function came first. And I believe, if the function changes, then the building has to change as well." These were the words of Edward Larrabee Barnes to Michael Maltzan more than 20 years ago when Maltzan—whose firm was still quite young at the time—embarked on a decades-long makeover of Barnes's design for the Hammer Museum in Los Angeles. That project culminated with the March opening of a new entrance and new galleries.
While the changes at the Hammer Museum are subtle—it remains a museum, just adapted to the current times—other buildings in this issue have undergone complete transformations. Not far from the Hammer, in Orange, California, a former orange-packing facility has been reimagined by Lorcan O'Herlihy Architects as a center for dance. The intervention in an historic warehouse, the last of its kind in what used to be a center of the citrus industry, lets users experience the 1918 structure in unexpected ways under its dramatic sawtooth roof.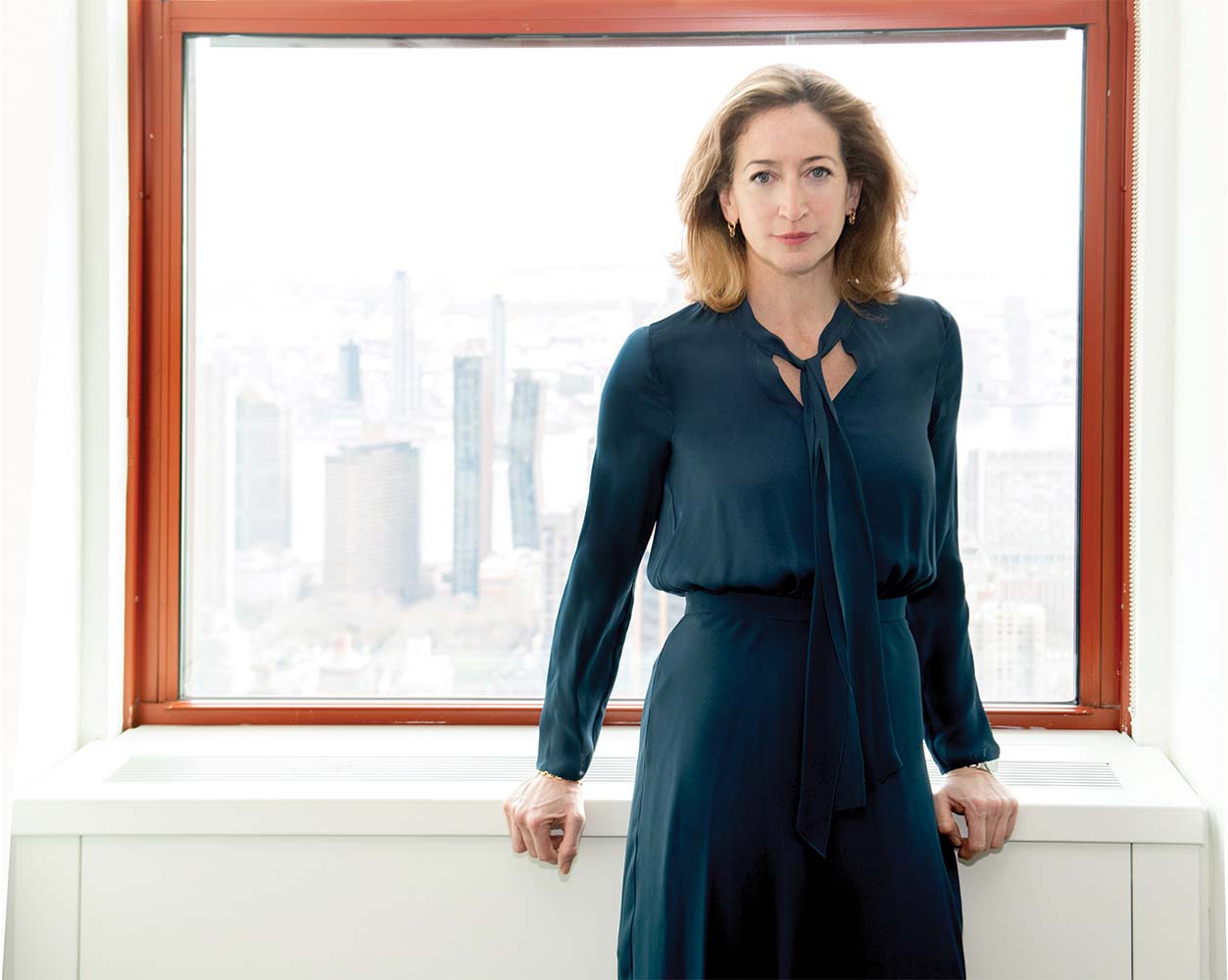 Josephine Minutillo, Editor in Chief. Photo © Jillian Nelson
In the heart of the Old Town in Vilnius, a UNESCO World Heritage Site in Lithuania's capital, Studio Seilern Architects, a London-based firm, gave new life to an abandoned 18th-century hospital comprising several derelict buildings, now a mixed-use complex. Elsewhere in Europe, old buildings and neighborhoods are being incorporated into new structures. In Groningen, the Netherlands, young architects Donna Van Milligen Bielke and Ard de Vries tie their new building for performance spaces into the existing fabric of a former gasworks. And in Trofa, Portugal, José Carlos Nunes de Oliveira of NOARQ literally wraps his new town hall around an old industrial building.
It's not just buildings that have second acts. Sometimes architects do too, in a manner of speaking. Deborah Berke talks to RECORD about renaming her firm TenBerke. Interestingly, her firm, which is so well known for its adaptive-reuse designs, has just completed its largest ground-up project to date—new residential colleges at Princeton University. Berke remains committed, of course, to preservation, as are many architects who are well versed in the advantages of reusing existing buildings rather than tearing them down.
Fortunately, this sustainable approach continues to make headway beyond the profession. In April, the Biden administration announced a $450 million plan intended to kick-start a second act for the U.S. economy by reusing existing fossil-fuel-powered sites and mine lands for renewable-energy initiatives. The effort was inspired by Biden's visit last summer to Brayton Point, a former coal-fired power plant in Somerset, Massachusetts, that is shifting to offshore wind power. (Last year, for the first time, wind generation supplied more than 10 percent of the nation's electricity.)
As builders, architectural professionals are particularly aware of the climate crisis. This issue's continuing-education story focuses on concrete, which, according to some estimates, is responsible for 11 percent of global carbon emissions. The article highlights strategies that could reduce this footprint and even transform the ubiquitous material into one that is carbon negative. Lastly, RECORD will pursue this and other ways of building better in our first-ever sustainability summit on June 20 in Boston. We hope you can join us!