✕
For nearly 90 years, each issue of RECORD has been anchored by a building-type study. Some categories, K–12 schools or houses, for example, are well defined. Others, like recreation or arts & culture, are open to interpretation. But one building-type study—devoted to civic uses—more than any other elicits plenty of questions during the selection process—"Is a hockey arena really civic?"
Traditionally, civic projects in RECORD embraced everything from memorials and monuments to courthouses and city offices—and this issue has some of that. Also included were visitors centers, libraries, and observatories. You can see the challenge in shaping this roundup—it is difficult to compare architectural solutions within parameters this broad.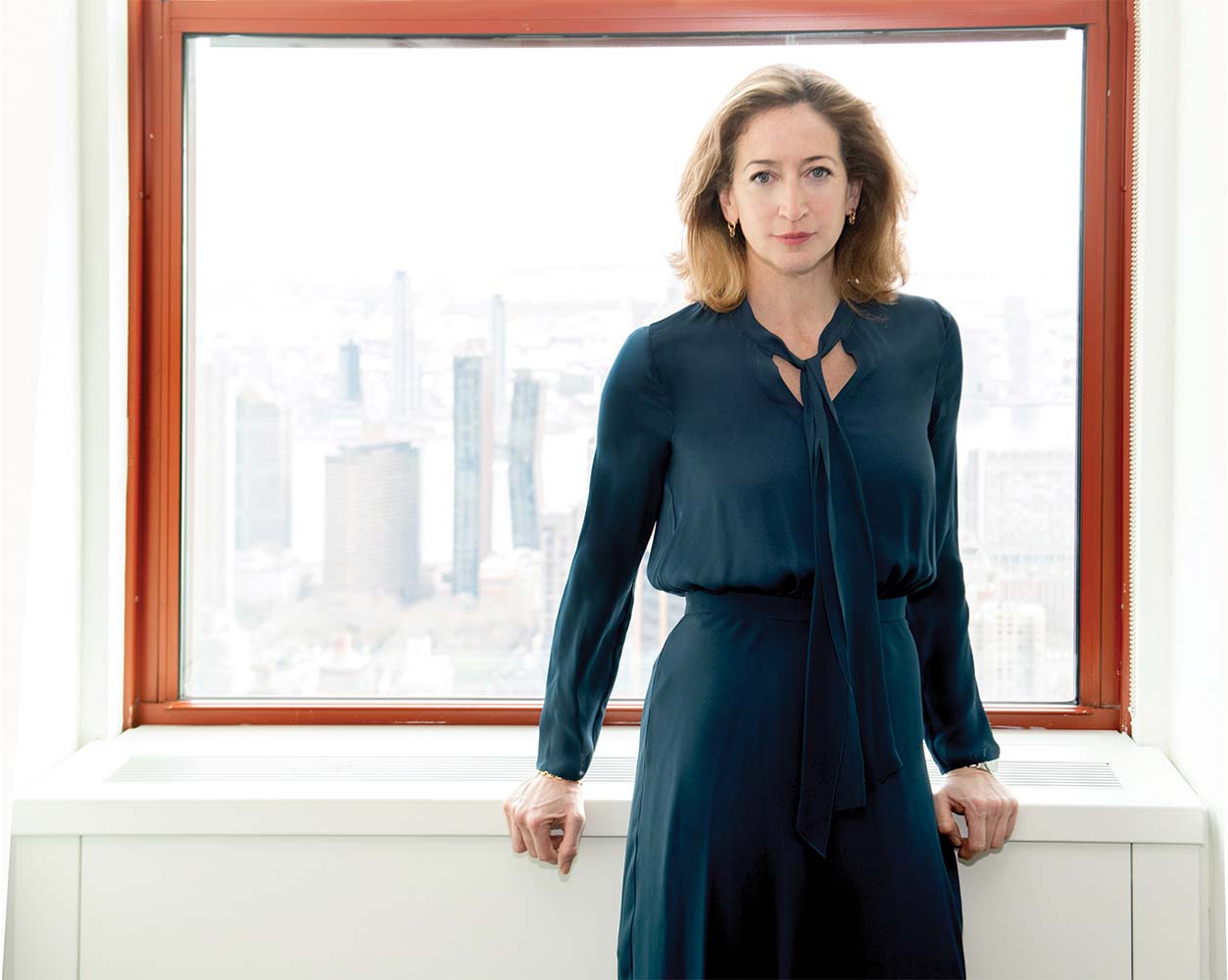 Josephine Minutillo, Editor in Chief. Photo © Jillian Nelson
The varying uses for civic architecture also can change with the need: during the pandemic, many schools and places of worship, for instance, became mass-vaccination centers. Yet they were still venues helping the community. In terms of new responses, we need to address the types of buildings that don't exist—shelters, for instance, to house those, for example, who survived the catastrophic earthquake that recently leveled entire villages and towns in Turkey and Syria, or those unfortunate persons caught up in the migrant crisis at our borders and beyond. As Jake Bittle writes in The Great Displacement: Climate Change and the Next American Migration (reviewed here), the climate crisis has, and will continue to have, a less palpable but very real impact on how and where people live. The profession needs to get ahead of these ongoing calamities, and not deliberate about a response after it's too late.
The wide-ranging definition of civic buildings coincides with the changing nature of one specific type of building rarely included in these roundups—the museum. No longer just temples to art and sciences, museums are evolving to become centers for communities, where debate and dialogue can play a significant cultural role, along with the exhibited works. In recognition of a broader affiliation with such civic purposes, RECORD has organized a discussion—our first live event this year—to address the role of museums in the future. It takes place March 21 at the New Museum in New York, with architects Tom Phifer and Shohei Shigematsu, who currently have museum buildings under construction, as well as museum leaders Max Hollein of the Metropolitan Museum of Art, Thelma Golden of the Studio Museum in Harlem, and Lisa Phillips of the New Museum, all weighing in. We hope you can join us.
And, as for that question about a hockey arena, this sports fan thinks gathering thousands of people in one place for some friendly competition is quite the civic act. And the unorthodox design of this particular ice rink, in Zurich, by Caruso St John Architects, attests to the ingenuity involved in this elastic building type. It also happened to make it onto this month's cover!