✕
More often than not, buildings are designed, and then landscape components are added. But Kiyo Takeda, 41, doesn't differentiate between the two. "All natural elements are architectural elements," he explains. For this young Tokyo architect, integrating trees, shrubs, soil, and rocks with concrete, glass, and steel is, well, second nature.
Takeda's stance is an outgrowth of early exposure to architecture, followed by his professional training. As a youngster, he often spent time in his architect father's studio and visited buildings with him. That segued into an undergraduate architecture degree from Tokai University, and a master's degree from the University of East London. Reasoning that Japanese schools are "more conceptual," Takeda opted to go overseas, where he encountered a greater emphasis on making things and materiality. His studies included research in Urbino, Italy, where he examined the area's dilapidated buildings to observe how architecture falls apart when it is disused. "It was really interesting to see buildings with forests growing inside them," Takeda recalls. "Though originally for people, this architecture had become a place for plants." Following graduation, Takeda joined the Tokyo office of Kengo Kuma, who often focuses on materials and environmental awareness. Working on a variety of projects, such as the Asakusa Culture and Tourism Center in Tokyo and the Tomioka City Hall in Gunma Prefecture, Takeda remained in Kuma's firm for 10 years before launching his own practice.
Yukinoshita Farm House (1 - 5)
Facets and angled geometry defy the rigidly orthogonal surroundings of this house for a small family, who cultivate their own produce. Inside, roof planes shape interior spaces with exposed wood construction. Photo © Masaki Hamada, click to enlarge.
1
2
3
4
5
Takeda's first independent project was the House with Six Annexes, a renovation of a Nagano Prefecture property belonging to a schoolmate's grandparents. The clients were keen to replace their 80-year-old wood house but instead were convinced to leave their historic home intact and modify its surroundings. "I was interested in the below-grade space," says Takeda. Like many agricultural homesteads, this one included a root cellar and a well, but also a World War II–era bomb shelter. Providing a wine cellar, greenhouse, storage, and a secondary kitchen, Takeda repurposed these underground spaces and added three new ones, each capped with a delicate, glass-and-steel enclosure.
6
House with Six Annexes (6 - 10)
Part renovation, part new-build, Kiyo Takeda's first independent project balances traditional Japanese domestic architecture and high-tech construction. Glass enclosures cap existing spaces that have been repurposed. Photo © Masaki Hamada
7
8
9
10
Whether located in the country or the city, Takeda's works incorporate the earth's capacity to heat or cool, trees' ability to shade, and even boulders' strength to support. His most ambitious effort to date is the Tsuruoka House, situated in Tokyo but facing a large pond. Usually, a site is divided into house and garden, explains Takeda, but here the two stack vertically. The defining elements of the two-story glass-enclosed building are its vaulted concrete slabs, designed to hold sufficient soil to nurture trees and shrubs. Inside, the earth covering cools the cavelike interior in summer and radiates heat during the winter. Though intended as a residence, its ground floor is currently occupied by Takeda's office, enabling the architect to experience his experimental approach firsthand. "I was really surprised," he says. "There is a lot of greenery that we didn't plant." Takeda credits birds with seeding and fertilizing the new growth that has become integral to his architecture.
Tsuruoka House (11 - 15 & top of page)
Interconnected concrete barrel vaults of varying diameters support deep troughs of soil, allowing vegetation of all kinds to thrive. Red mullions and steel bracing add a splash of color. Photo © Masaki Hamada
11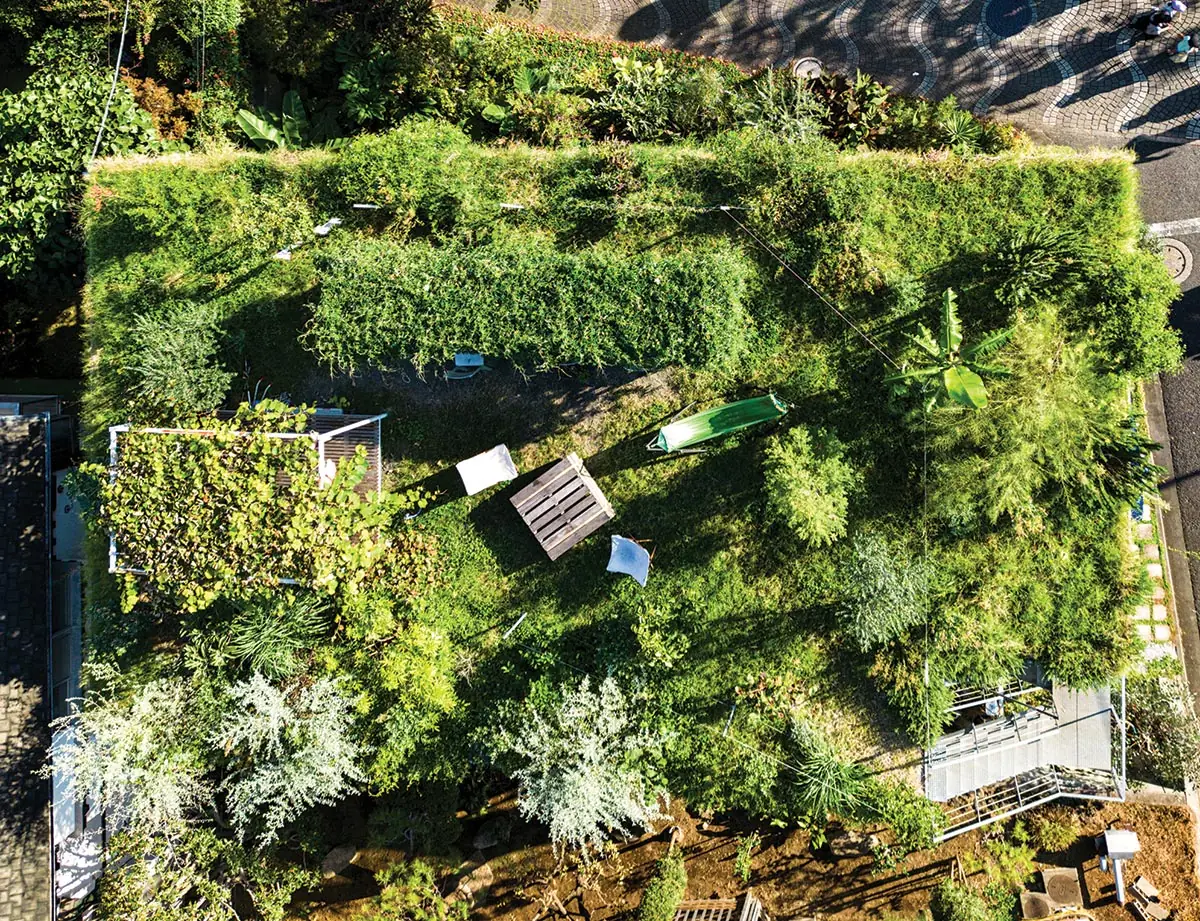 12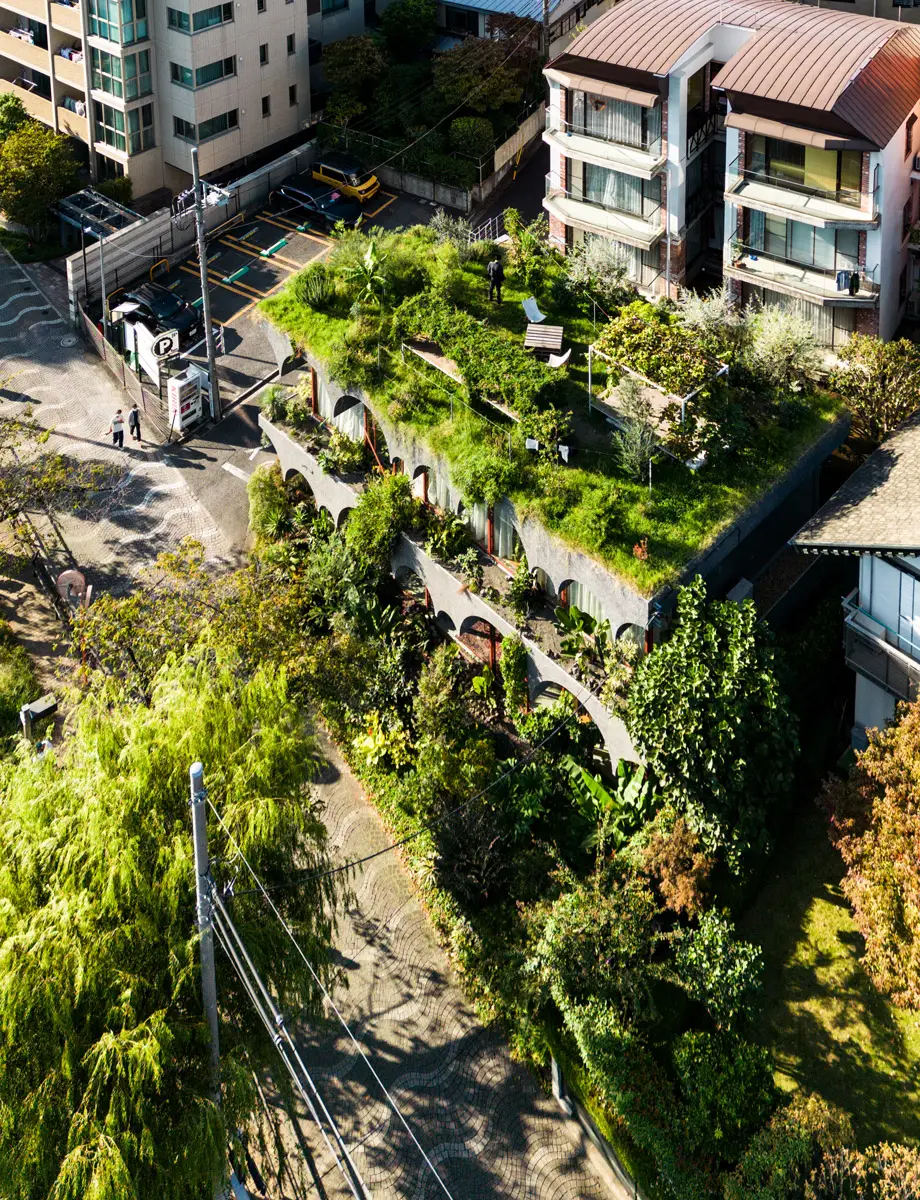 13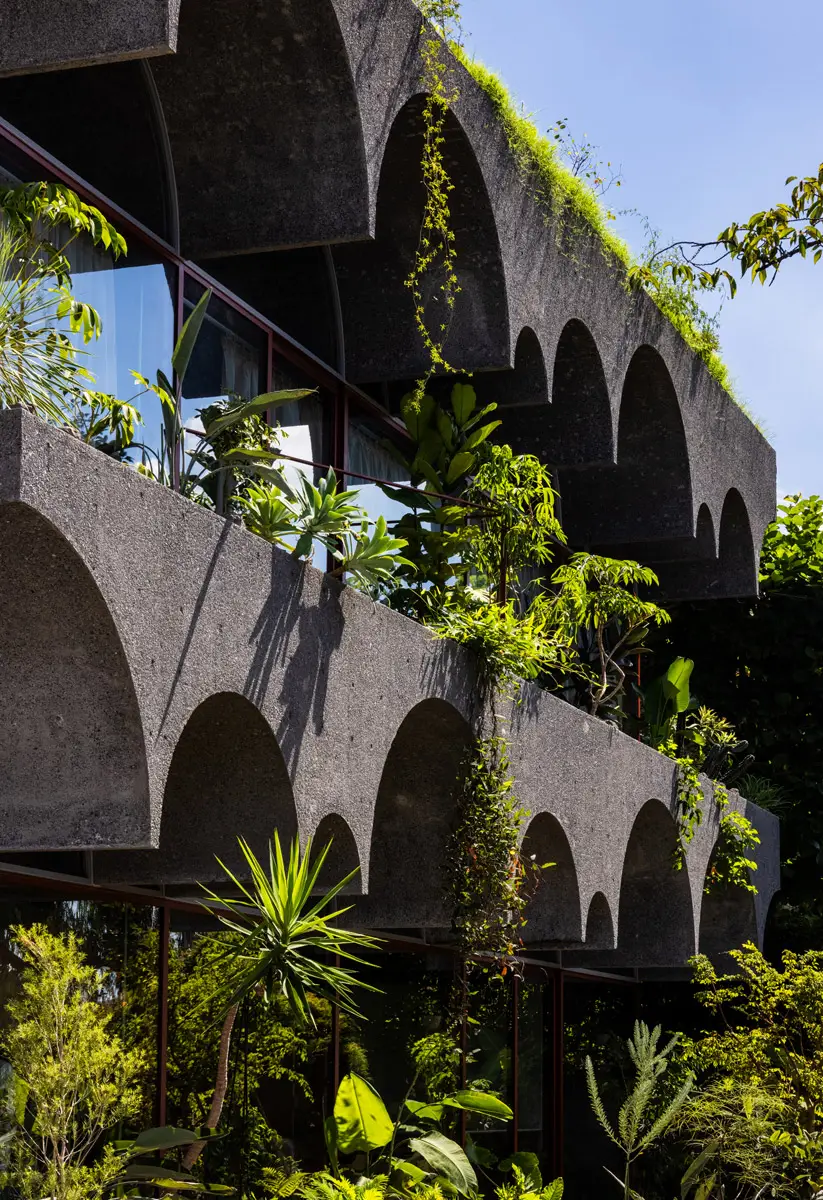 14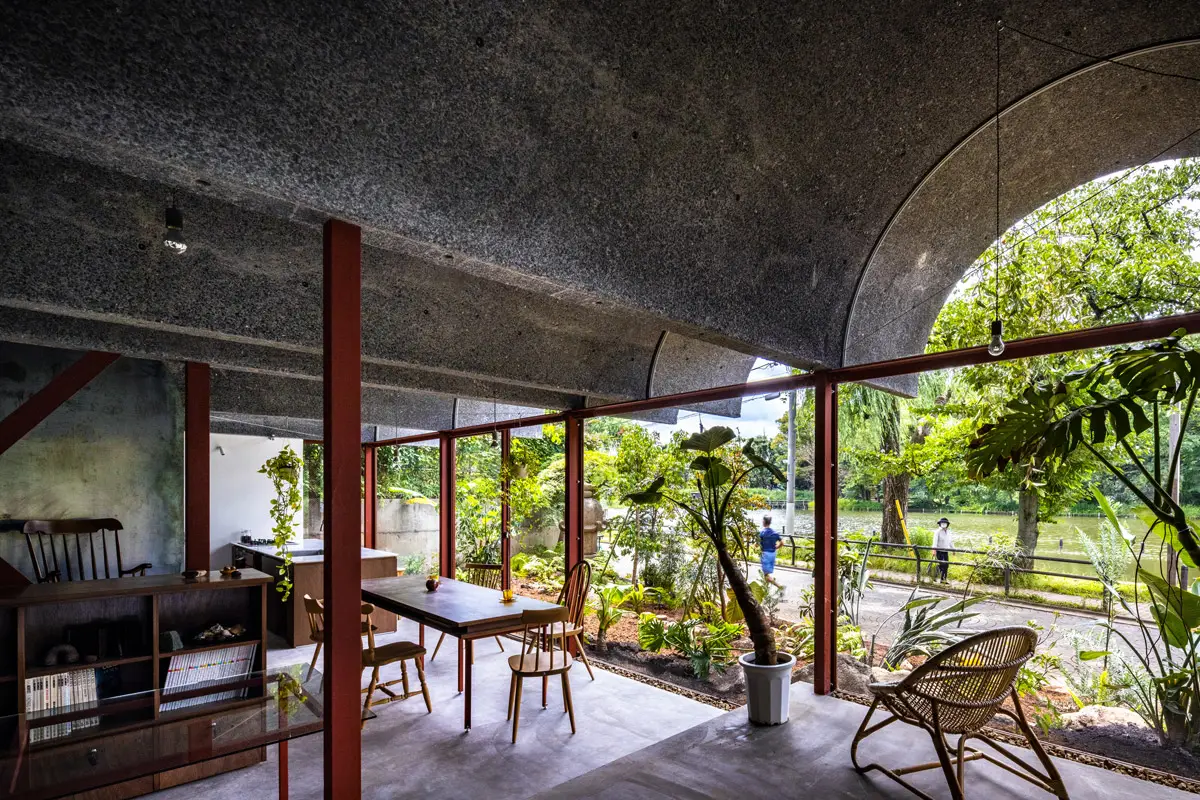 15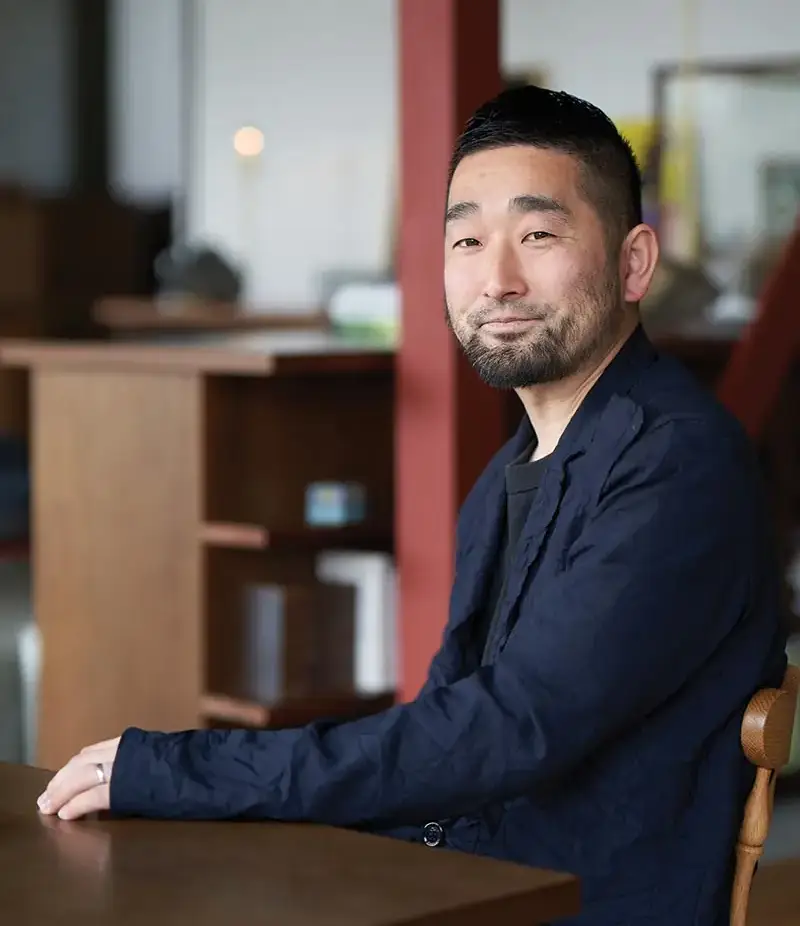 Kiyo Takeda. Photo © Futoshi Osako
FOUNDED: 2019
DESIGN STAFF: 5
PRINCIPAL: Kiyo Takeda
EDUCATION: University of East London, Dipl.Arch., 2007; Tokai University, B.Arch., 2004
WORK HISTORY: Kengo Kuma & Associates, 2008–18; David Chipperfield Architects, 2007–08
KEY COMPLETED PROJECTS: Yukinoshita Farm House, 2022, Kamakura; Tsuruoka House, 2021, Nerima, Tokyo; House with Six Annexes, 2019, Chino (all in Japan)
KEY CURRENT PROJECTS: Gymnasium, Kannami; House on Garden, Zushi (both in Japan)