✕
Ranging from minimalist to maximalist, the interiors illustrated in this compendium make the case that a new generation is revitalizing the world of collecting. These "New Antiquarians" treat connoisseurship as a serious vocation and embrace novel ways of looking at—and living with—the material culture of the past and present. Michael Diaz-Griffith draws from deep knowledge of art history, interior design, the antiques trade, and contemporary culture in seventeen handsomely illustrated chapters and an introduction. Following is an excerpt from the latter.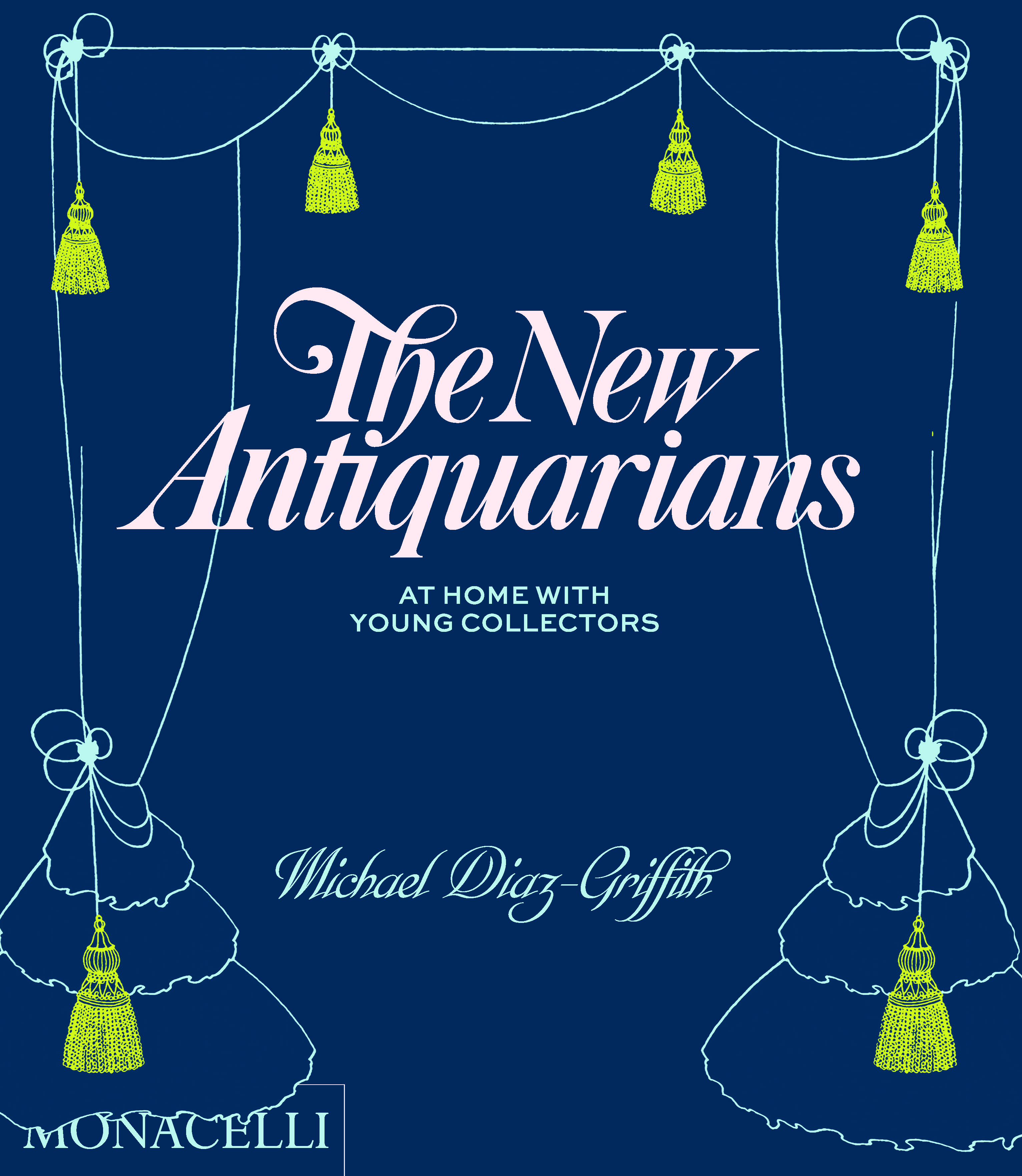 The New Antiquarians: At Home with Young Collectors, by Michael Diaz-Griffith. Monacelli Press, 272 pages, $65.
Between the 1970s and early 2000s, the market for antiques and historic art ascended to precipitous heights, adding untold value to the world's store of old things. Entire categories of objects that had been considered unfashionable or even objectionable, from English furniture to American folk art, returned to vogue, along with the practice of collecting itself. Volumes could be dedicated to the economic and cultural reasons for this boom, and undoubtedly some would strike a negative tone. The period, especially the 1980s, has been characterized as an Age of Excess. For collectors and connoisseurs, however, it was a Golden Age. Objects were not just desired; they were violently contested and victoriously won, from the sharp-elbowed aisles of antiques shows to the increasingly glamorous auction house floor, which became a locus for public spectacle. There was little doubt that things mattered, and no question at all that stewards would volunteer themselves, perhaps too readily, to usher them into the next century—paying millions of dollars, if necessary, for the privilege of doing so.
The problem with booms is that they are pregnant with busts. So it was with this boom, which slid into a downturn around the turn of the century before busting, with barely a whimper, after the financial crisis of 2007–08.
What happened? Did the recession cause collectors to tighten their belts in the usual fashion, or did the trouble go, mysteriously, deeper? Some gestured to the specter of 9/11 and the endless wars that followed, murmuring about a generational shift from beauty to survival. Others pointed to the burgeoning taste for minimalism among Gen X (or those born between roughly 1965 and 1980), which produced a mania for Midcentury Modern at a time when the material was still too new, despite its vintage status, to be seen through the lens of continuity rather than disruption. Meanwhile, at the bottom of the market, IKEA rose to a status first of ubiquity, then of hegemony, becoming a kind of shorthand for everything antiques-lovers hated: flatness, convenience, and, above all, disposability.
Historians of these times will marvel at our obliviousness of the internet's rise, even as it remade our world. While the antiques market cratered, the vast jungle gym of high society began to fail too, reducing the stakes of socially competitive activities such as collecting, decorating, and dressing. To some, it seemed the whole art of living was under attack, and certainly it was in abeyance. After 300 years of decreasing formality, Western households embraced casual lifestyles and open floor plans, forgoing dinner parties in favor of gatherings around the kitchen island or aggressively disaggregated happenings around the house. AOL Instant Messenger did not require the use of hats, gloves, and stoles. It barely required the use of a chair.
Young collectors do indeed, despite fears to the contrary, exist, and this book is evidence of their existence. At antiques shows and auctions, these New Antiquarians not only look, but buy. Online and in these pages, they share their collections—considered, here, in the context of their homes. They do not collect due to social pressure; they collect for love of the thing itself. While some hail from families with a collecting gene, others, including myself, began collecting ex nihilo. In a digital age of ultimate plurality, we are choosing the material culture of the past, or it is choosing us. For collectors of color, queer collectors, and first-generation collectors, that choice—or calling—can be freighted with complexity, but it is also charged with possibility. Collecting is a tradition, but an eccentric one, and it is carried out most capably by freethinkers who prize self-­expression, the pursuit of an individual sensibility, and the discovery—often through old things—of the new.