Record Reveals: Miami
Recommendations from architect Alexander Gorlin.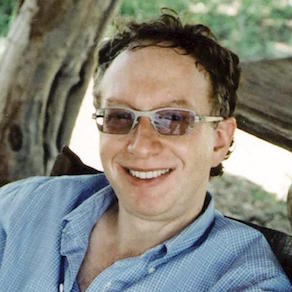 Alexander Gorlin, FAIA, founded New York-based Alexander Gorlin Architects in 1987. Gorlin's projects cover a large swath of building types, from affordable housing to religious institutions to luxury condos, including "The Gorlin," a mid-rise residential tower in the Miami development Aqua, where he currently has an apartment.
Best New Architecture
"The Gorlin" at Aqua Condominium
"Who can resist mentioning it when a developer names the building after you, as Craig Robbins named 'The Gorlin' at Aqua on Allison Island on the Beach? This 13 story condominium is a play of sun and shadow, a four square ship at in the point of the island, jutting out into Indian Creek."
Best Historic Architecture
The estate of agricultural industrialist James Deering is an Italian fantasy of Isola Bella—in Northern Italy's Lake Maggiore—set in Biscayne Bay. This villa and stone boat forever moored in the Bay is the most evocative and substantial of the Miami Villas of the turn of the century. Unforgettable!"
Best Museums and Galleries
The Wolfsonian Museum / Florida International University
"The Wolfsonian is an extraordinary and personal collection of a man who scoured the world for odds-and-ends, bric-a-brac, and especially 'propaganda art' from Russia, Italy and Germany, when art was at the service of politics. Depression-era WPA art from the U.S.A. is included as well. Workers of the World unite! It also has one of the best gift shops you will ever see."
Best Restaurants
"Casa Tua has the most enchanting garden and luscious Italian cuisine, although it's always very difficult to get in."
"A simple space and outdoor café, Ice Box on Michigan Avenue off Lincoln Road is inventive, delicious, and always fresh."
"Indomania has the best Indonesian-Dutch food this side of Amsterdam and Jakarta. Superb rijsttafel and other delicacies that you can't get elsewhere—even in New York."
Best Hotels
"The central enfilade of the Delano by Phillipe Starck remains one of the great theatrical promenades in the world without doubt."
"Zaha Hadid spent three weeks at the new W Hotel on Collins during Christmas and New Year so I would definitely check it out to see what she could see. The outdoor bar is a great space but very expensive."