✕
Hot on the heels of being named winner of the 2023 AIA Architecture Firm Award, Seattle-based Mithun has been tapped by nonprofit The Industrial Commons (TIC) to helm the design and development of a community innovation campus for small-scale manufacturing in the city of Morganton, North Carolina. In early 2021, TIC purchased a 27-acre brownfield site in the city's downtown that was formerly home to a Drexel Furniture factory. This past spring, the nonprofit received a $500,000 grant from the U.S. Environmental Protection Agency (EPA) to remediate the blighted parcel.
Located 75 miles northwest of Charlotte in the heart of North Carolina's Piedmont region, Morganton is a historic manufacturing center that over the past half century has seen both economic decline and diversification—the latter from an influx of Central American immigrants who arrived in the 1990s seeking work in area's numerous poultry plants. Morganton-based TIC was founded in 2015 to rebuild a diverse working class in the South with a focus on founding and scaling employee-owned enterprises like the worker-led textile factory Opportunity Threads, creating industry networks, and offering workforce development and youth-training programs. In the years since, Morganton has garnered national recognition for its thriving worker co-ops.
Envisioned as a multifaceted hub for empowering workers and forging new opportunities for the regional workforce, TIC's flagship Innovation Campus will host the organization's offices as well as incubation space for emerging manufacturing businesses, art studios, and worker training and education facilities. Eight acres of the transformed site will serve as a public park with outdoor gathering areas, trails, and gardens.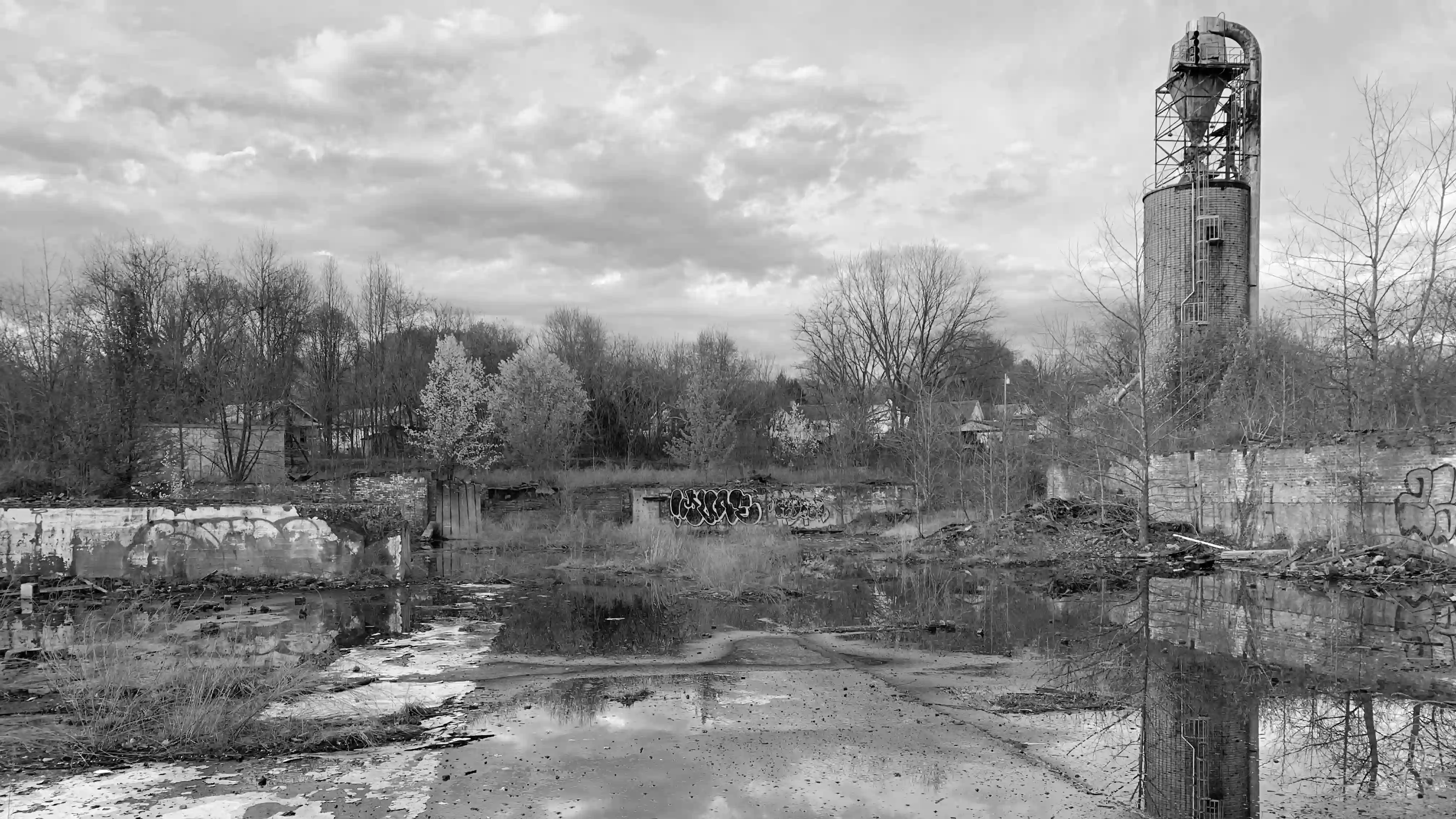 Clean-up work on the 27-acre site in downtown Morganton will begin this winter. Photo by Thomas Woltz
Mithun's proposal was chosen by the nonprofit following a nationwide RFP process. The multidisciplinary design firm's commitment to sustainability, social equity, and place-based design was key to its selection over 17 leading contenders. "We couldn't be happier with our decision," said TIC director Erin Kizer in a statement. "Especially considering they were named Architects of the Year just a few weeks after we selected them." 
 Mithun is collaborating with a larger team that includes local architecture firm NVERSE, landscape architect Nelson Byrd Woltz, and the sustainability consultancy Baumgartner Urban Systems Strategy to tackle the ambitious project. The EPA-funded clean-up of the site will begin this winter, and TIC plans to break ground in early 2024. Emphasizing the needs and wants of workers, community input has been key throughout the initial stages of the project; this will continue into the forthcoming schematic design phase as the campus's future users—and neighbors—continue to help hone how it will look and what it will include.
Draft site plan for TIC's Innovation Campus.  Courtesy Nelson, Byrd, Woltz, NVERSE Architects, and Baumgartner Urban Systems Strategy.
"This project represents a remarkable opportunity to resurrect the industrial heritage of this site and create a high-performing, sustainable campus that will support workers and businesses in North Carolina — and serve as an exemplary model nationwide," said Mithun president David W. Goldberg, FAIA, adding: "We are excited to collaborate with the excellent team of national and local experts already assembled, and to contribute to the innovative work of TIC in support of a diverse working class and inclusive economy."
Last year, TIC purchased an additional 11 acres of land adjacent to the future Innovation Campus site with plans to develop an affordable housing project in conjunction with a larger campus master plan.