✕
A monthly contest from the editors of RECORD asks you to guess the architect for a work of historical importance.
Clue: The 2013 demolition of this expressionistic, 1970s-era hospital caused widespread outrage among aficionados of late modern architecture. Designed by an American architect known for his inventiveness and affection for circular forms, the building is notable in part for separating the lab and administration programs (in the lower, rectilinear volume) from the floors housing clusters of patient beds (in the quatrefoil tower above).
By entering, you have a chance to win a $500 Visa gift card. Deadline to enter is the last day of each month at 5:00pm EST.
Sponsored by

Last month's answer: The Guardian Angel Cathedral in Las Vegas was designed by Paul Revere Williams. Located directly on the Strip, the cathedral manages to hold its own against the surrounding casinos and hotels, thanks to its distinctive form and the colorful mosaic that adorns its front elevation. Morris Barney Dalitz, a notorious gangster and casino owner, donated land and funding for the building's construction in an effort to provide a place of worship for Catholic casino workers.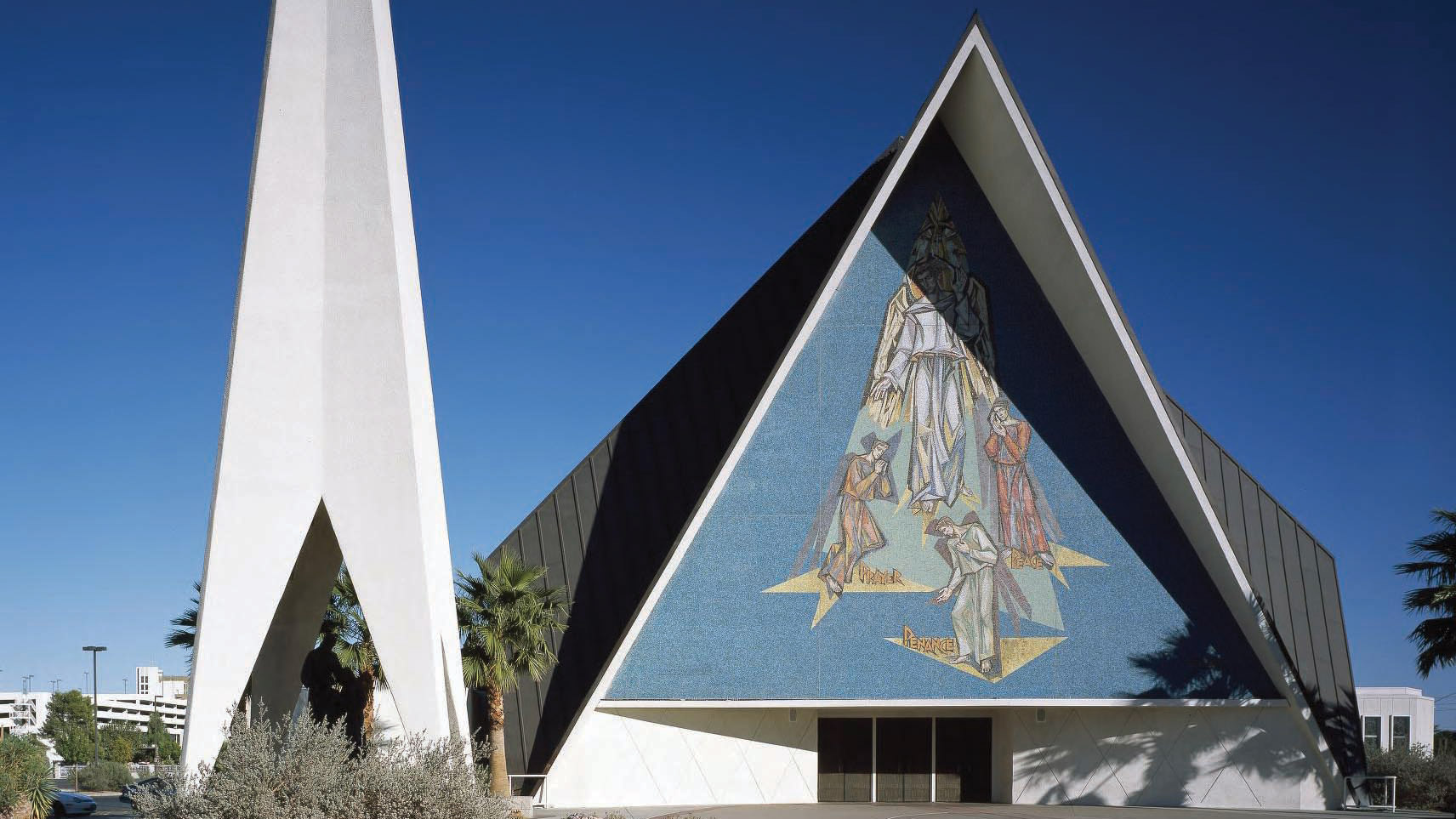 Photo courtesy Carol M. Highsmith Archive, Library of Congress