✕
A monthly contest from the editors of RECORD asks you to guess the architect for a work of historical importance.
Clue: This passenger pier, located in an industrial east Asian metropolis, is topped with a set of undulating outdoor spaces that are open to the public. The design merges landscape and architecture and encourages city residents to make use of the pier in a variety of ways. The result of a major international design competition, the project helped establish the reputation of a young architecture firm at the turn of the millennium.
By entering, you have a chance to win a $500 Visa gift card. Deadline to enter is the last day of each month at 5:00pm EST.
Sponsored by

Last month's answer: The Prentice Women's Hospital, which was located in the Streeterville neighborhood of Chicago prior to its demolition, was designed by Bertrand Goldberg. By cantilevering the cast-in-place concrete tower outward from a central core, Goldberg was able to eliminate columns from almost all the interior spaces.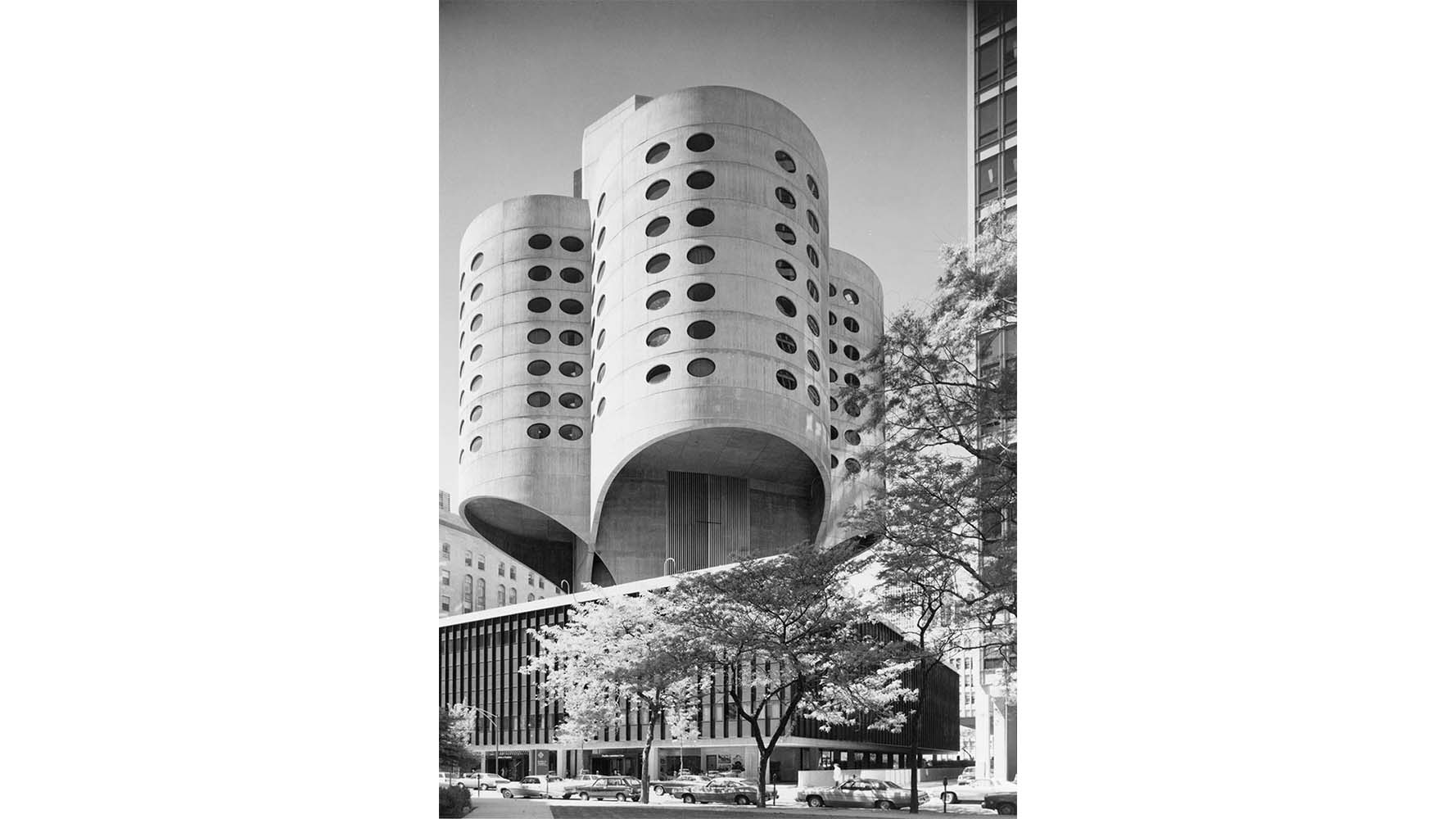 Photo © Chicago Historical Society