In February, the Design Indaba conference—a 24-year-old festival held annually in Cape Town during South Africa's summer season—convened at the city's Artscape Theatre Centre. The three-day symposium on innovation across disciplines is devoted to promoting awareness of African design.
Central to the event was a marathon of 12 to 15 TED-style talks given each day by passionate creatives who are applying design to everything from buildings, film, and television costuming to ostrich farming and drone-powered blood delivery.
The global lineup of speakers underscored the festival's widening reputation. Lectures by London-based architectural designer John Pawson and New York City–based architect Annabelle Selldorf, for example, were interspersed with those by designers and artists from Rwanda, Niger, and Ivory Coast.
Evening master classes with such titles as Where Do Ideas Come From? and Designing for Near Futures sparked conversation and the cross-pollination of ideas when attendees, from as far away as Italy and Japan, spilled out into the venue's courtyard. There, fashion, furnishings and art by 50 "emerging creatives" from South Africa, chosen to debut their works at the festival, were on display. (The exception was IKEA, which filled several booths with a new line of African-designed housewares and furnishings.)
A number of African architects either presented their work during the conference or were among the vibrant creatives in attendance.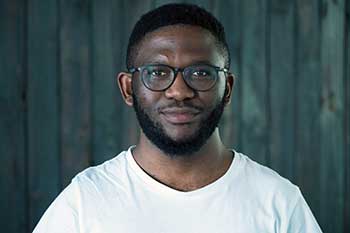 South African-born architect Tshepo Mokholo delivered a presentation on his two-year fellowship at the African Design Centre (ADC), a unique training program for recent architecture and engineering grads that is run by Boston-based firm MASS Design Group, which now employs Mokholo.
The ADC's mission is to help grow the continent's pool of architects, and it has already graduated 10 fellows from eight African countries. The curriculum focuses on a human-centered, design-build process: the just-completed Ruhehe Primary School in Rwanda served as a group project for the inaugural class.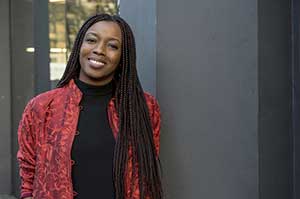 Niger-based architect Mariam Kamara (the 2018 Rolex arts protégé of David Adjaye) took to the stage to show award-winning work by her firm Atelier Masōmī, including the Hikma Religious and Secular Complex in Dandaji, Niger, completed in 2018 in collaboration with Iranian-born architect Yasaman Esmaili.
The project's renovated and new mosques (one existing mosque was converted to a library) are fortress-like red clay buildings with elegant towers and domed roofs. Although Kamara insists she never has a specific style in mind ("only the narrative of the people who will use the buildings"), the Hikma project showcases her affinity for traditional African methods and materials, especially mud bricks.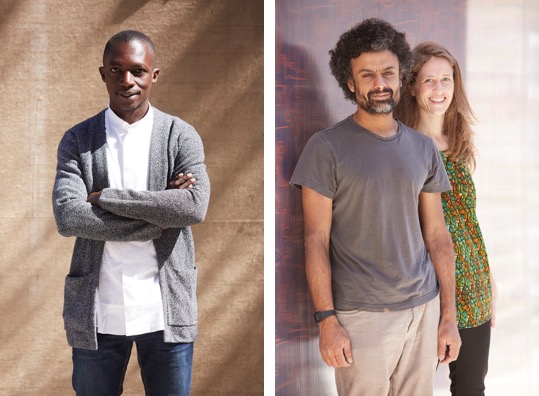 Principal of the Ivory Coast firm Koffi & Diabaté Group, Issa Diabaté was one of 13 handpicked talents behind IKEA's new African-designed collection Överallt, now available worldwide. Diabaté, who earned his M.Arch from Yale University, created a plywood chair that can be assembled with zero hardware in less than two minutes.
For the same collection, Studio Propolis—the Kenya-based husband-and-wife architects Naeem Biviji and Bethan Rayner—made slatted-wood seating and cast-iron dishware, reflecting their skill in designing artisanal furnishings as well as buildings.
Their firm's in-house workshop put its stamp on the cypress lectern, pews, and Bishop's chair in the 1,500-seat Sacred Heart Cathedral of Kericho by John MacAslan+Partners and Triad Architects, completed in 2015 near Nairobi. (Watch a video about the project.) Currently, the couple is renovating a 1950s-era bungalow in Nairobi, partly using offcuts from their woodworking ventures.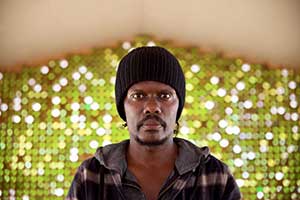 Many of this year's participants echoed the ethos expressed by Kenyan architect Kevin Kimwelle that design and architecture should be agents of social change. Kimwelle is based in the South African township of Port Elizabeth where his design of the Joe Slovo West Community Project preschool bears his hallmark use of found objects: circular cutouts in wood walls are filled with wine bottles instead of double glazing to filter daylight; and skateboards are repurposed to serve as rails for barn-style doors.
At the 2017 festival, Kimwelle's structure was nominated for Most Beautiful Object in South Africa (MBOISA). A second school he is currently renovating in the Walmer "Gqebera" township will feature interior partitions made from shipping pallets. To convince the clients he could build with pallets, one of South Africa's most notorious waste products, Kimwelle turned his house into an exhibition. His study, office, bedroom, and even cladding on the underside of the stairs are made using shipping pallets, says the architect, who is pursuing a PhD in design with a focus on social innovation at three institutions—the Nelson Mandela University, Cape Peninsula University of Technology, and the Hochschule Wismar University of Applied Sciences, Technology, Business and Design in Germany. He says: "My approach is to demystify architecture and inspire design thinking in all parts of our lives."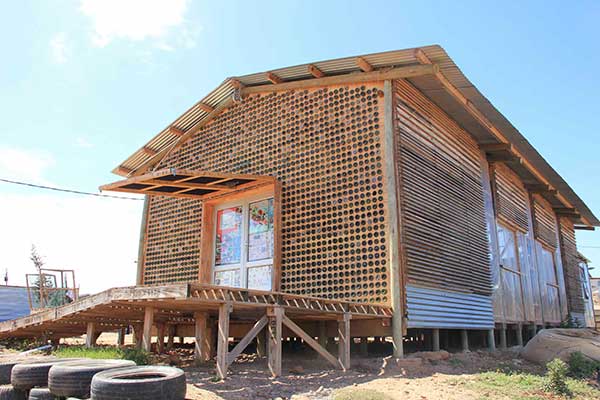 Joe Slovo West Community Project by Kevin Kimwelle