✕
Location: San Miguel de Allende, Mexico
Project size: 10,000 square feet
Program: A residence—composed of a double-story, four-bedroom main house and a guest house—sits on an expansive site with a nursery featuring an authentic Troje (an agricultural structure typically used to store grains on Mexican haciendas), an outdoor amphitheater, a jogging track, and a caretaker's dwelling.
Solution: The main house consists of 12 structurally independent rammed earth structures organized around two large courtyards. The architects then divided the public spaces from the bedrooms with outdoor patios, terraces, gardens, a swimming pool, jacuzzi, and two interior corridors that weave all the volumes together.
Construction and materials: The architects chose rammed earth walls for their thermal storage and temperature control qualities. Local parota wood, stone, concrete, glass, and tiles are also utilized throughout.
Additional Information:
Gross square footage: 10,000 square feet
Total project cost: Withheld
Owner: Withheld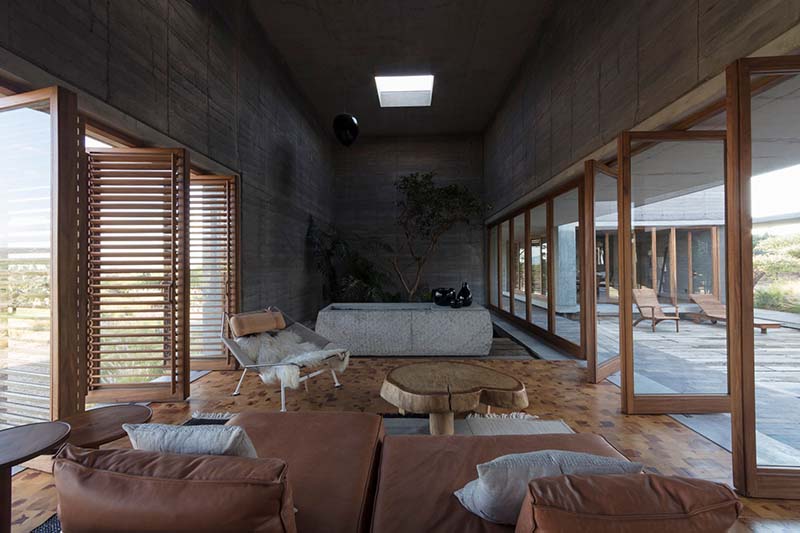 Photo © Enrique Macias, click to enlarge.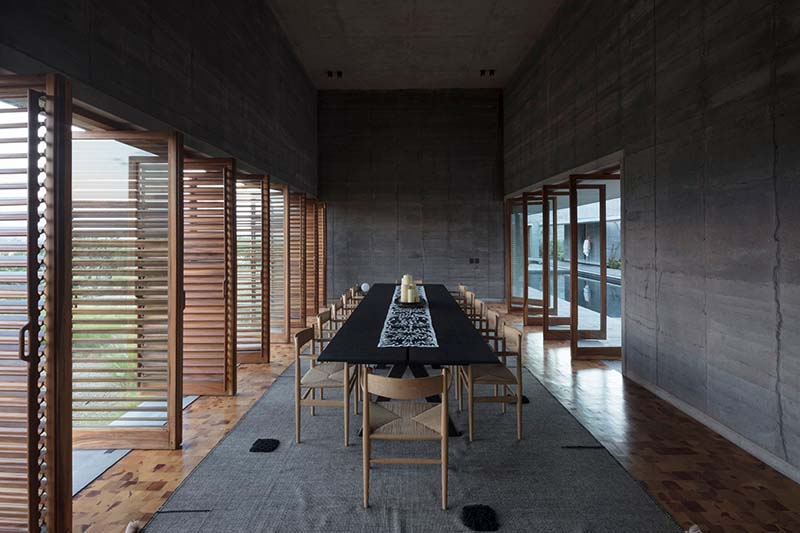 Photo © Enrique Macias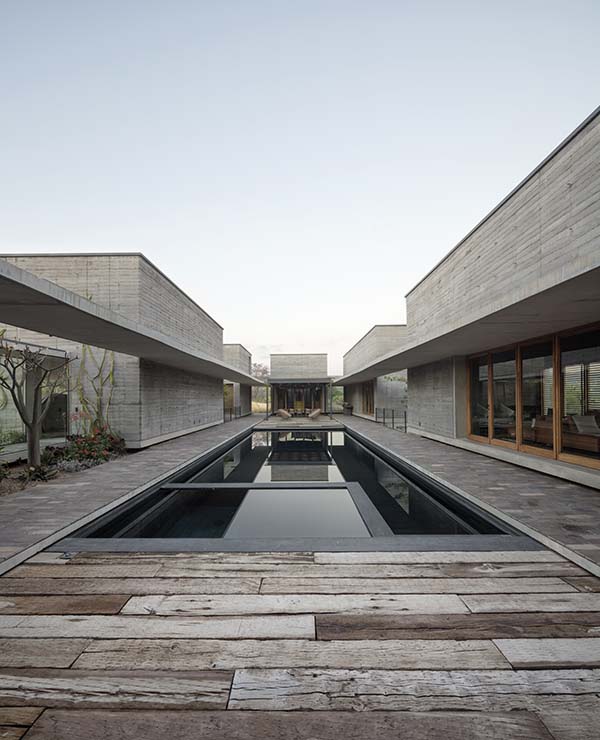 Photo © Enrique Macias
Photo © Enrique Macias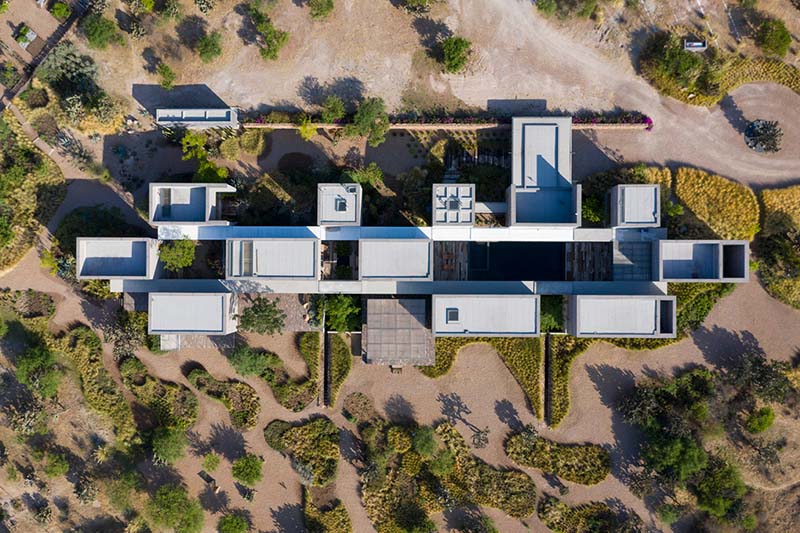 Photo © Enrique Macias
Click plans to enlarge. Image courtesy Cherem Arquitectos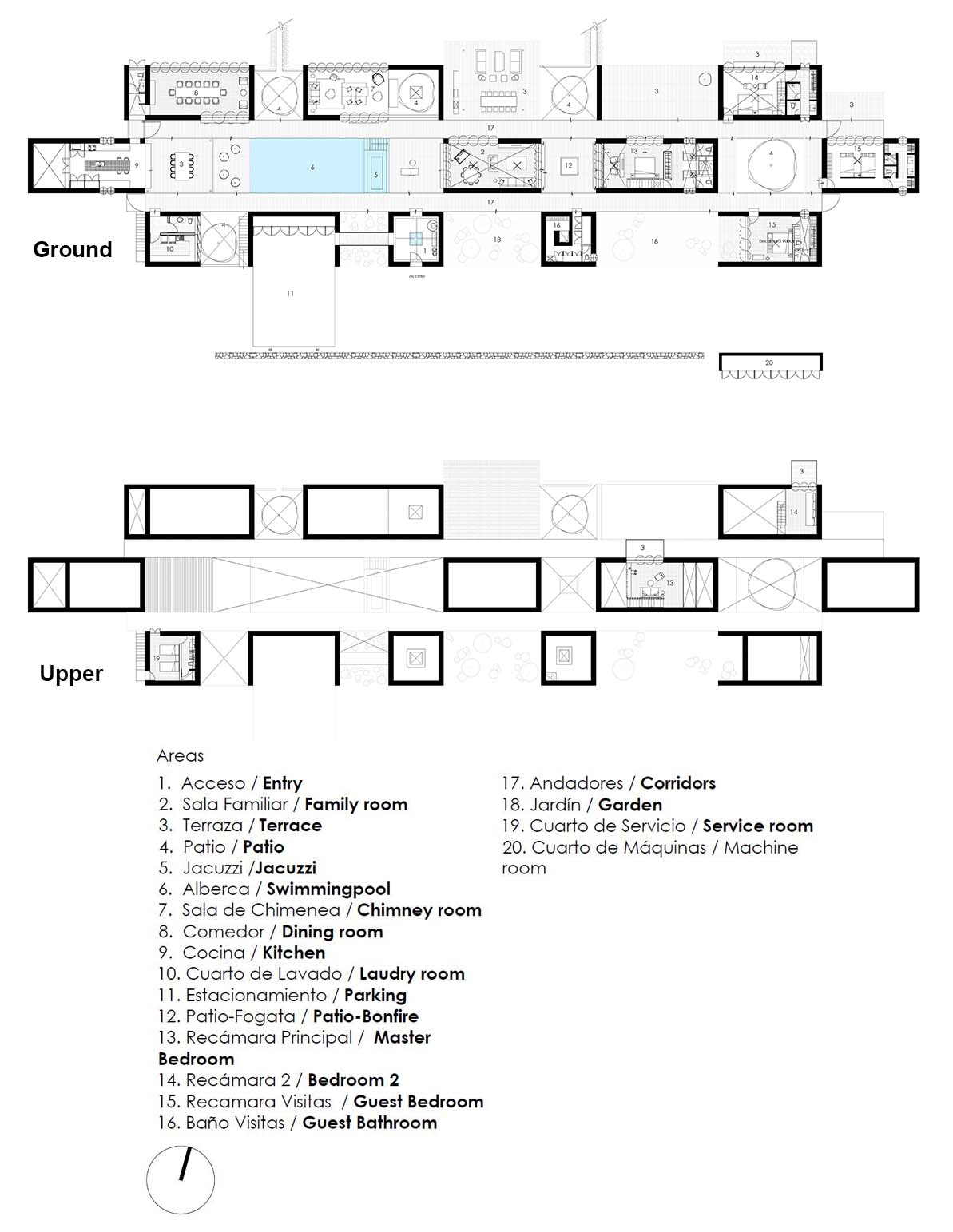 Click sections to enlarge. Image courtesy Cherem Arquitectos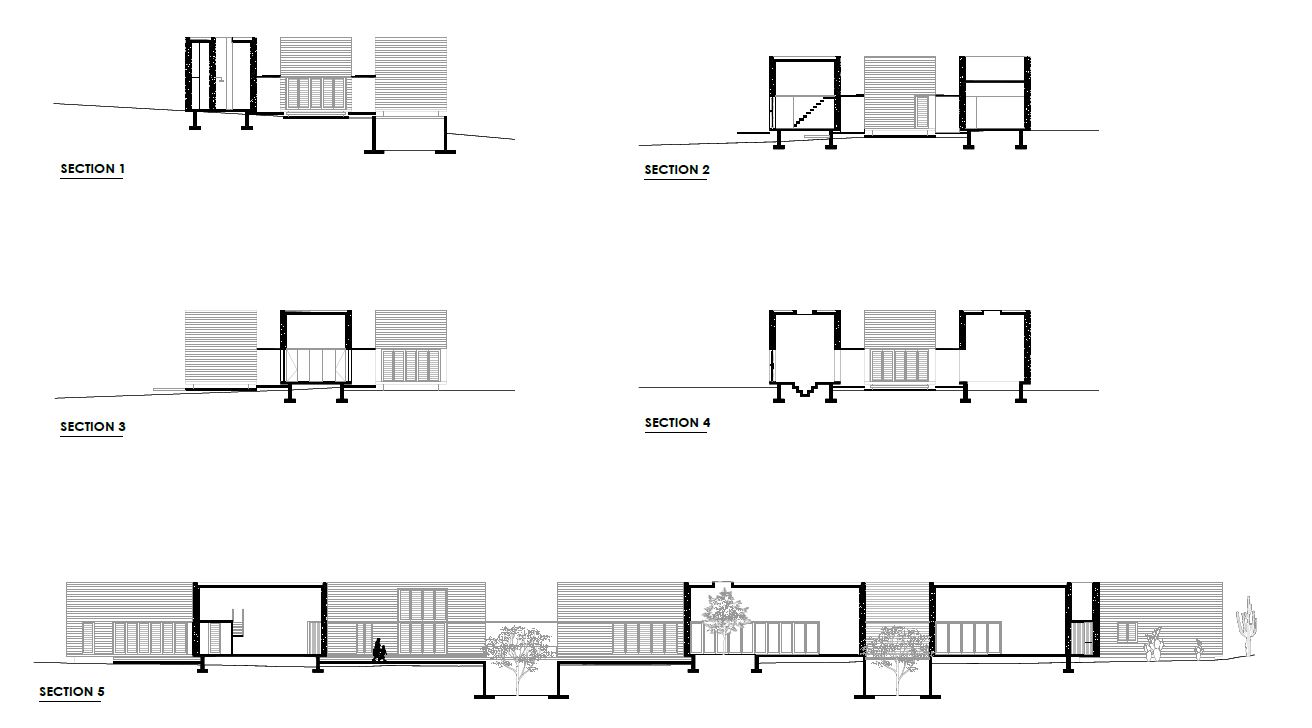 Credits
Architect:
Cherem Arquitectos.
Av. Corregidores 823, 7th floor, Lomas de Virreyes, Miguel Hidalgo 11000.
+52 (55) 5035 7888
http://www.cheremarquitectos.com/
Personnel in architect's firm who should receive special credit:
Architect of record: Abraham Cherem + Jose Antonio Aguilar  (Cherem Arquitectos)
Associate architect(s):
Daniel Huerta + Cristian Noriega
Interior designer:
Cherem Arquitectos
Engineers:
Structural Engineers: Javier Ribe "IESSA"
MEP: Jose Madrid "TALLER 2M"
Consultants
Construction:"Cabrera y Asociados"
Lighting Design: "Artec3"
Landscape Design: "Pedro Sánchez"
General contractor:
"Cabrera y Asociados"
Photographer:
Enrique Macias
Specifications
Structural System:
Manufacturer of any structural components unique to this project: Rammed earth walls, Enrique Cabrera
Exterior Cladding
Masonry: Rammed earth walls
Wood: Parota
Roofing:
Built-Up Roofing: Exposed concrete slabs
Windows:
Wood frame: Parota shutters
Doors:
Entrances: Custom parota wood
Wood Doors: Parota
Hardware:
Locksets: Schlage
Interior Finishes:
Wall Coverings: Stucco "Hiru art studio"
Solid Surfacing: Parota parquet, moka creme stone, archaelogical stone, black granite
Floor and Wall Tile: Clay tile
Special interior finishes unique to this project: Concrete and copper custom made furniture.
Furnishings:
Chairs: Carl Hansen, Hans Wegner, PP Mobler
Other Furniture: Living Divani, concrete and copper funriture "Taller Tornel"
Lighting:
Interior Ambient Lighting: Iguzzini
Downlights: Flos, iguzzini
Exterior: Iguzzini
Dimming system or other lighting controls: Lutron