✕
The Hong Kong– and Shanghai-based Linehouse well represents a broader momentum in the culture of design and craftsmanship in China. Its founders, Briar Hickling, 39, and Alex Mok, 42, build their projects around knowledge of local materials and craft, while creating architecture that both engages with its immediate surroundings as well as with the discipline more broadly.
Paradoxically, neither grew up in the country. Mok grew up in Sweden and moved to China in 2009 to explore her ethnic heritage and find a less rigid way of practicing than what she had experienced in the UK. Hickling, a native of rural New Zealand, had never been to China before she moved to Shanghai to take a position with Neri & Hu, a 2009 Design Vanguard firm. It was in that office she and Mok met; in 2013 the women established Linehouse and assembled a diverse team that could work across many scales and design disciplines.
"When I first moved to China, I was really inspired by the streetscape and how you see people living in a very public way," says Hickling, who is now based in Hong Kong. "You walk down the laneways, and people are cooking, bathing, washing." They were able to put an understanding of Chinese culture into practice on a large scale after being hired to design WeWork's first Chinese location, in Shanghai's Jing'An district. The central atrium nods to the tableau of the city's lively streets.
1
2
WeWork APAC Headquarters (1 - 3)
An early 20th-century courtyard building—a former opium factory and artist residence—was transformed into a grand hotel–inspired coworking space for WeWork. A meandering green steel staircase projects into the expansive triple-height atrium (3), while a bronze structure for hanging artwork (1), and lighting suspended from ropes lends a domestic scale. Photo © Dirk Weiblen (1 & 3), Jonathan Leijonhufvud (2), click to enlarge.
3
Another notable adaptive-reuse opportunity came when Linehouse was picked to transform an abandoned factory, in Shanghai's Moganshan Road arts district, into a modern teahouse. Stripped to its bones, the factory revealed textured concrete columns, brick ceiling tiles, and clerestory windows. "We inserted different kinds of teahouses into the existing structure without touching it, to create tension between new and old," says Mok, describing the project. The teahouses also play on ideas of public and private.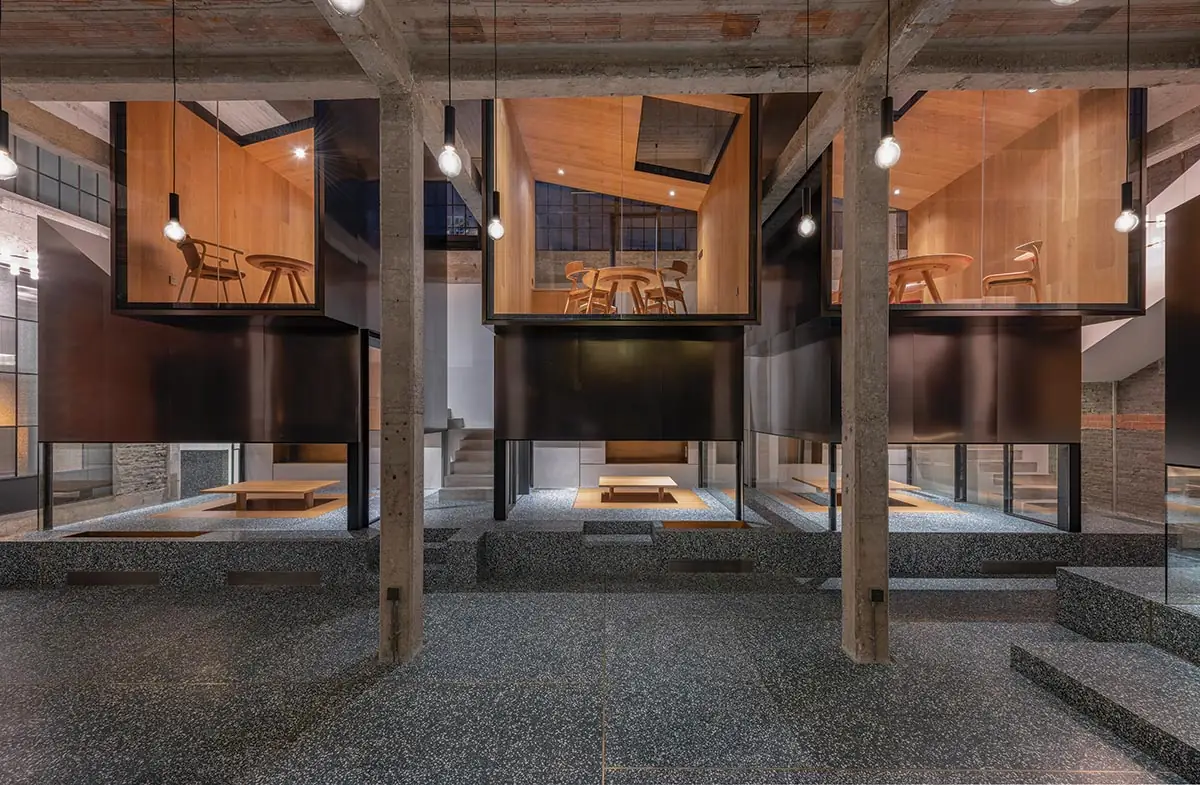 4
Tingtai Teahouse (4 - 6)
Linehouse filled a disused factory with a variety of teahouses. On some, a half-height opaque datum conceals part of the interior volume, while the timber-clad interiors of others are fully on display through glass walls, all amid a topography of terrazzo steps and seating platforms. Photo © Dirk Weiblen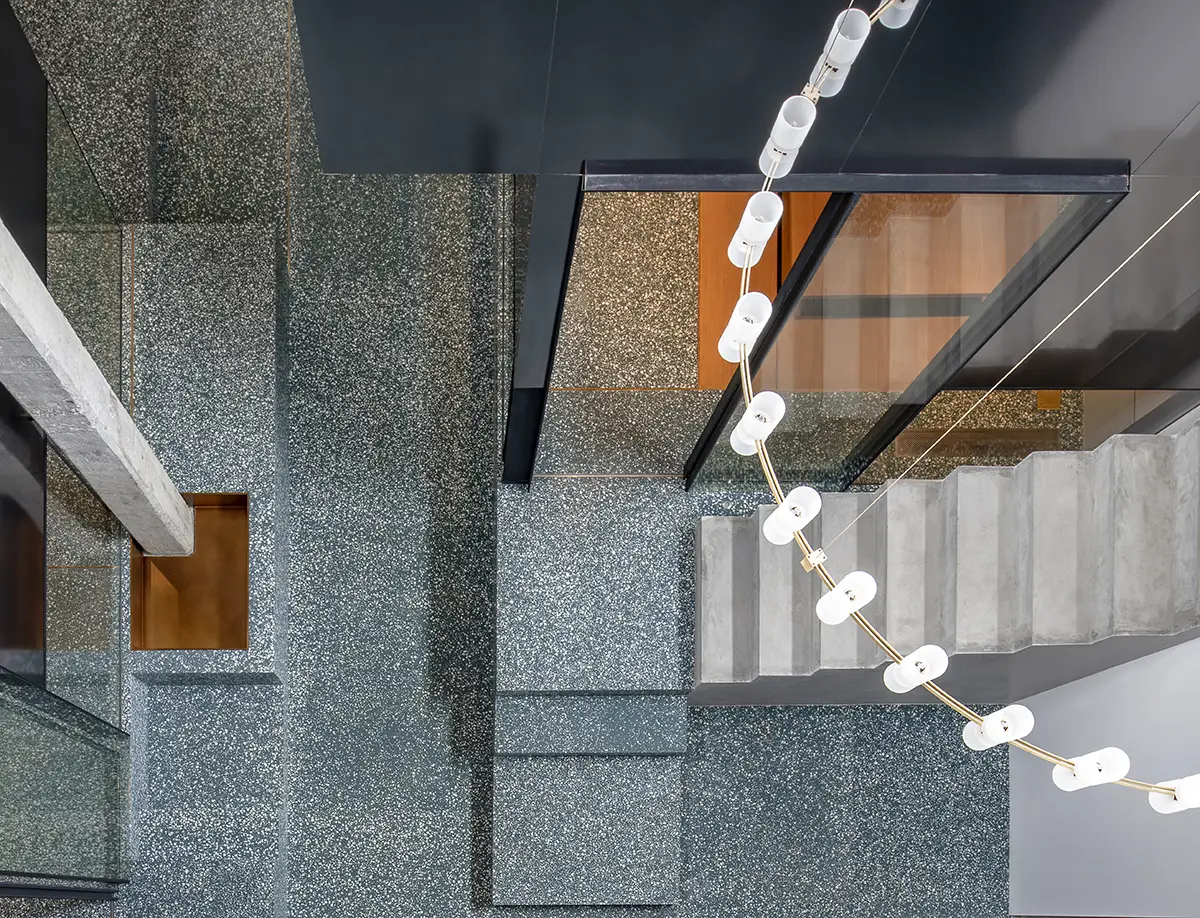 5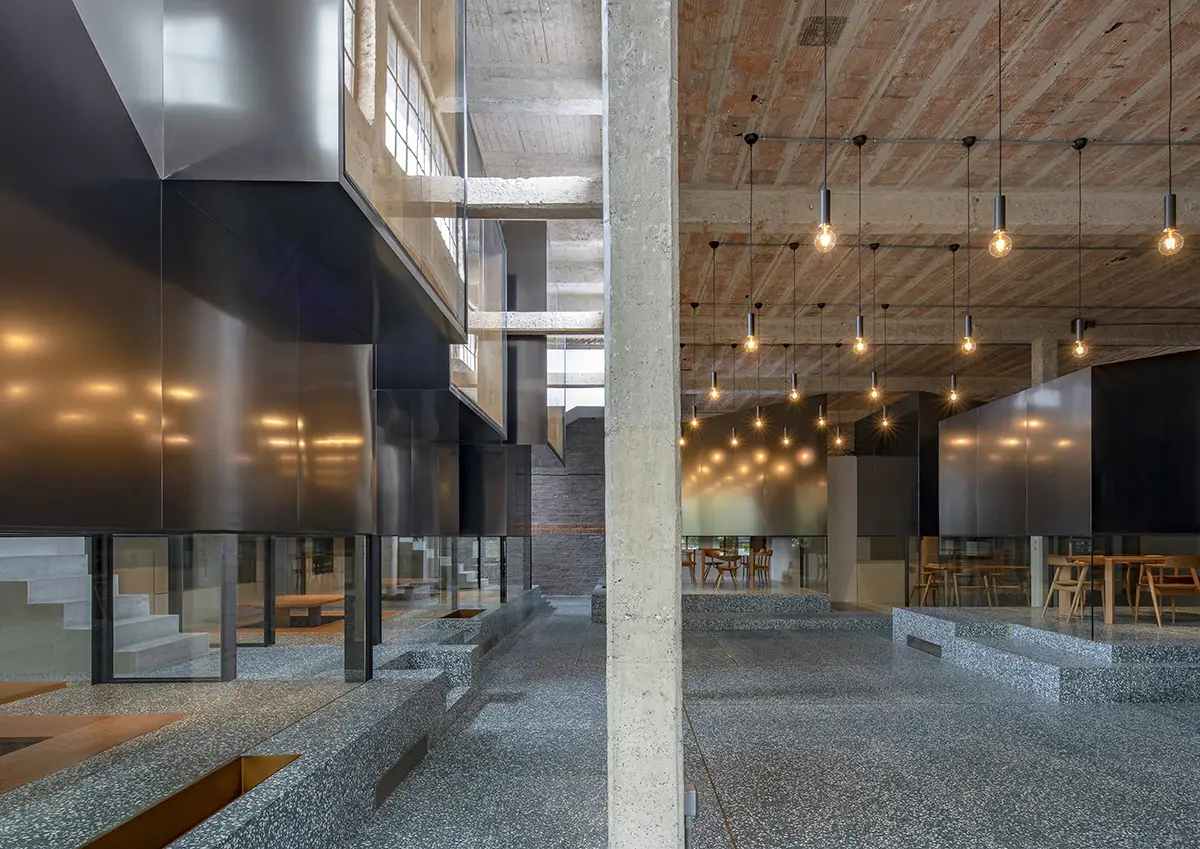 6
Recently, Linehouse is working at even larger scales, transforming an outdated billboard-covered Bangkok shopping center into a modern piece of architecture, whose arched concrete facade openings now harmonize with adjacent Hindu temples. The area was once abundant in lily pads, so the mall's interior columns radiate onto the ceiling to form leaflike canopies over the seven-story space.
7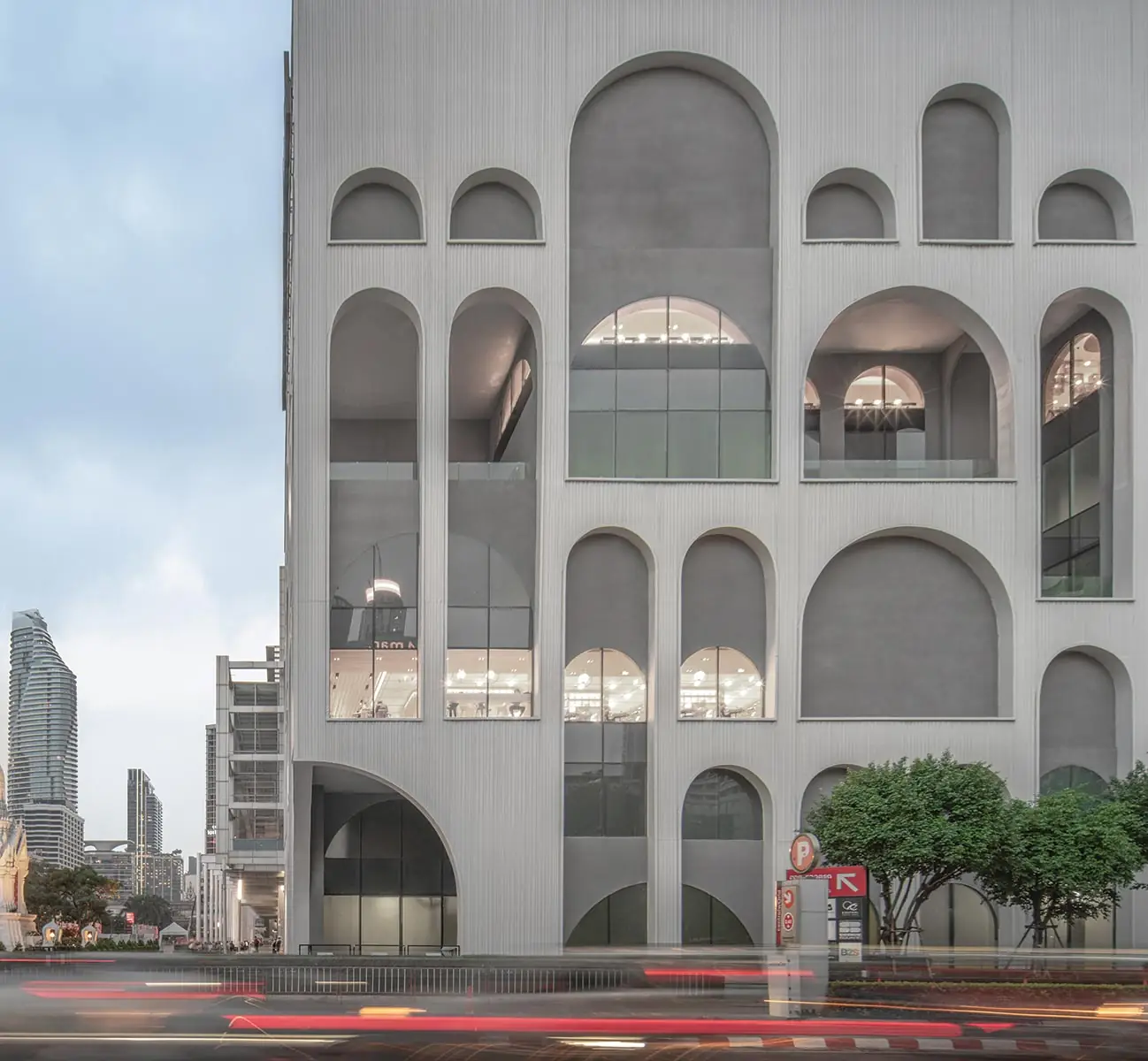 8
Central World (7, 8, & top of page)
Tasked with renovating the Isetan shopping center in Bangkok, Linehouse conceived a double-layered fluted concrete facade with a mix of fenestrated, open-air, and blank arches. Inside, ceiling planes vary in material, from green metal grids to timber trellises and woven caning. Photos © Depth of Field
Hickling points out that the firm's first large building renovation, the transformation of a fish market in northern Shanghai begun in 2015, is finally slated to be complete this year, after a mid-project pause. Needing to clad the large structure at a low budget, the architects sourced every style of brick and block that could be found locally and drew plans for a unique patchwork of installation patterns to be followed by masons. "We have a huge wealth of knowledge about crafts and making in China," says Mok. "People assume China is one big factory, and I think some of the greatest people I've met lead mom-and-pop-style shops and are willing to work with you through the design process." The hand-hewn, locally crafted approach is something they intend to keep investing in, even as they increasingly take on larger projects, and those outside China.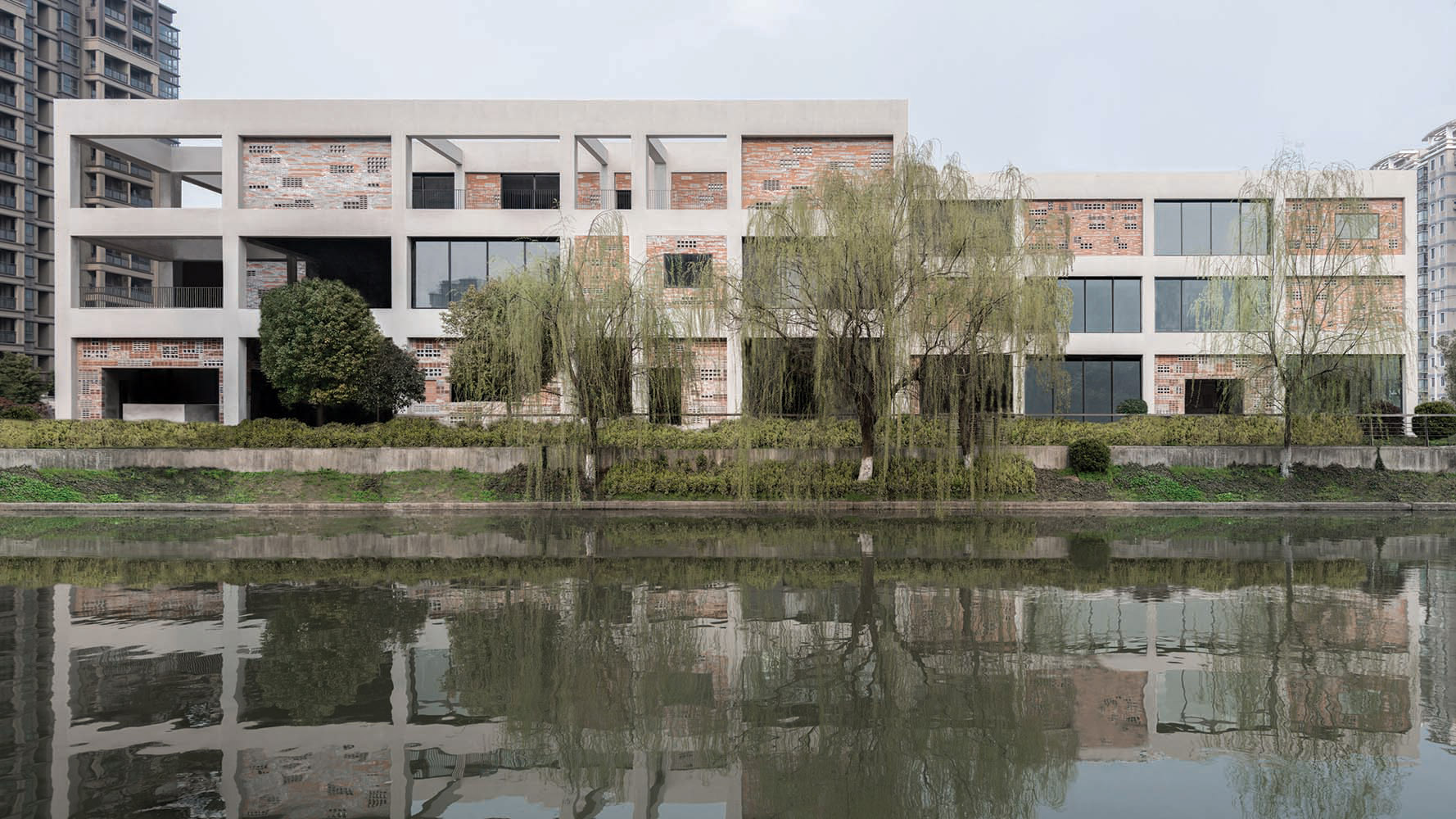 9
Fish Market (9 & 10)
Linehouse's adaptive reuse of a former fish market is designed to engage locals with a community center, a nursery, and restaurants, as well as new outdoor spaces. Photo © Dirk Weiblen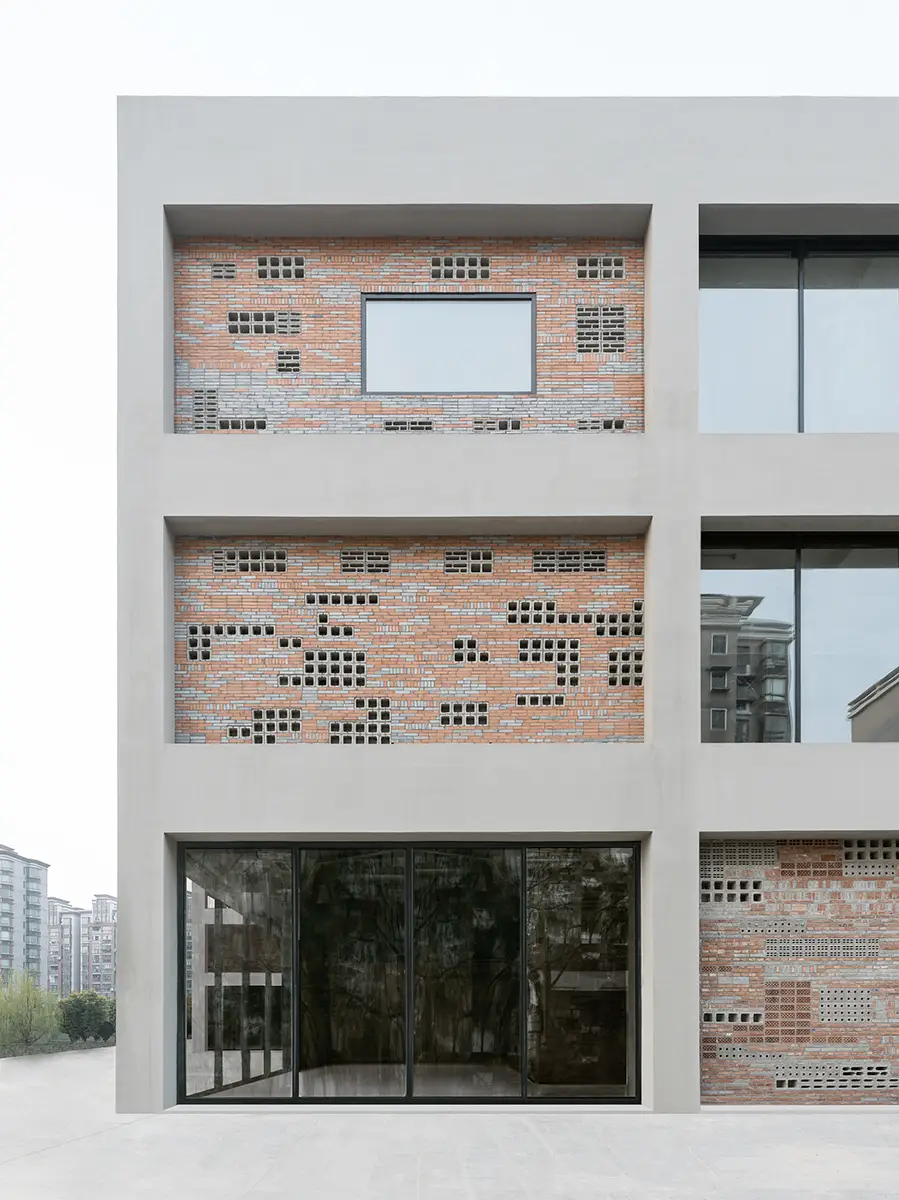 10
Briar Hickling (left), Alex Mok (right) Photo © Eric Leleu
FOUNDED: 2013
DESIGN STAFF: 30
PRINCIPALS: Alex Mok, Briar Hickling
EDUCATION:
Mok: Bartlett School of Architecture, Dipl.Arch., 2005; University of Newcastle Upon Tyne, B.A. Architectural Studies, 2002
Hickling: Massey University, Bachelor of Design, 2005
WORK HISTORY:
Mok: Neri & Hu, 2009–13; Níall McLaughlin Architects, 2004–09; Terry Farrell & Partners, 2002–03; Paul Davis & Partners, 2001
Hickling: Neri & Hu, 2009–13; Allistar Cox, 2006–09
KEY COMPLETED PROJECTS: Central World, 2022, Bangkok; Gaga Coast, 2023; Tingtai Teahouse, 2019; WeWork APAC Headquarters, 2016 (all three in Shanghai); John Anthony, 2018; Ying'n Flo, 2022; Cape Drive Private Residence, 2022 (all in Hong Kong)
KEY CURRENT PROJECTS: Fish Market, Shanghai; Northpole Mix-Use; Dusit Central Park (both in Bangkok); Food Hall, Manila