✕
"I'm traveling so much and often on a tight schedule that the weather doesn't matter too much—I feel like great architecture looks great under any kind of condition," said Iwan Baan on an exceptionally temperate May evening inside a magnificent Beaux-Arts townhouse on Manhattan's Upper East Side.
Dutch photographer Iwan Baan. Photo © Jonas Eriksson
Although the aesthetic and meteorologic gods were in alignment that night for the always-on-the-move Baan, the RECORD contributing photographer wasn't in New York to capture said building. Fresh off a plane from Italy where he was shooting the 18th Venice Architecture Biennale ahead of its official opening, Baan was at 1014 Fifth Avenue wielding a microphone, not a camera, to speak about his craft for a New York Design Week (a.k. NYCxDesign) talk that served as a teaser of sorts for an upcoming retrospective at the Vitra Design Museum in Weil am Rhein, Germany. Opening this fall, the show is the first of its kind for Baan, a preeminent documentarian of the global built environment whose work has been featured in countless books and exhibitions but never with such an expansive scope, one that considers both his widely published architectural photography and the personal "passion" projects that have found him documenting communities—and the vernacular architecture that helps to define them—in remote locales where few starchitects tread. "His observant eye presents architecture not as an abstract ideal, but as the setting of everyday life, an organic part of the urban fabric—be it suburban sprawl or the booming metropoles of Africa and Asia," wrote the museum in a teaser of the exhibition.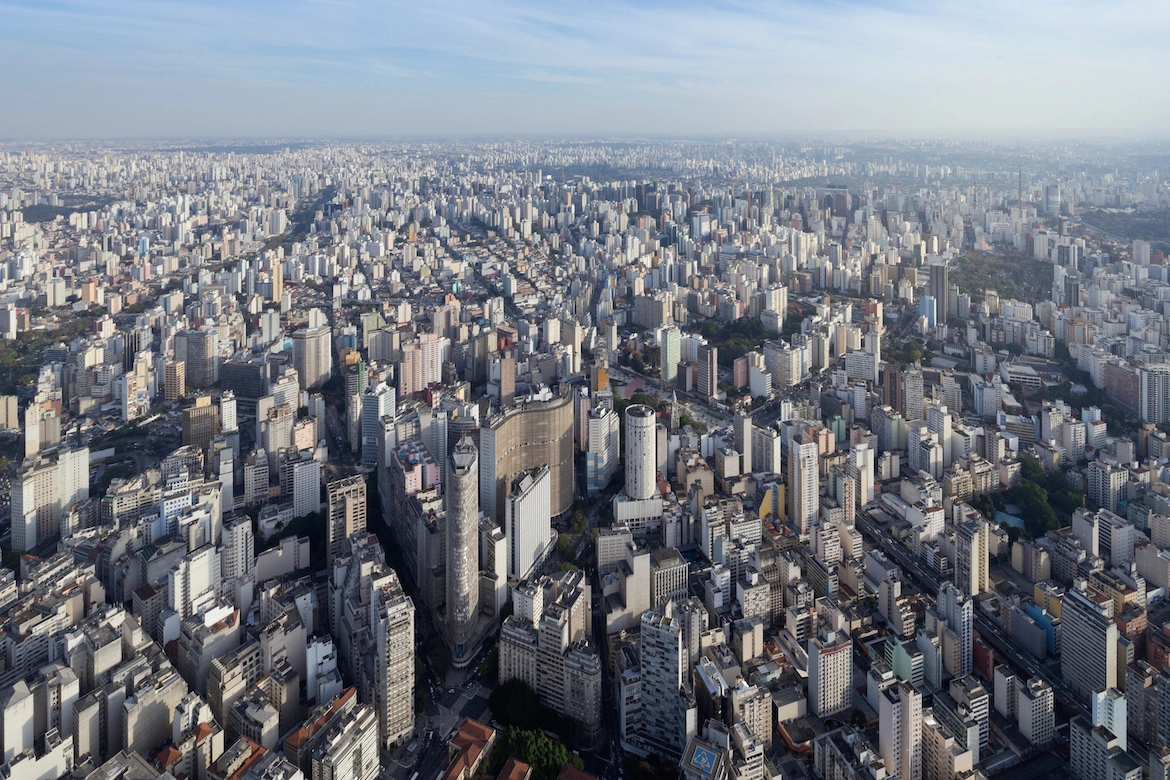 São Paulo, Brazil (2013). Photo © Iwan Baan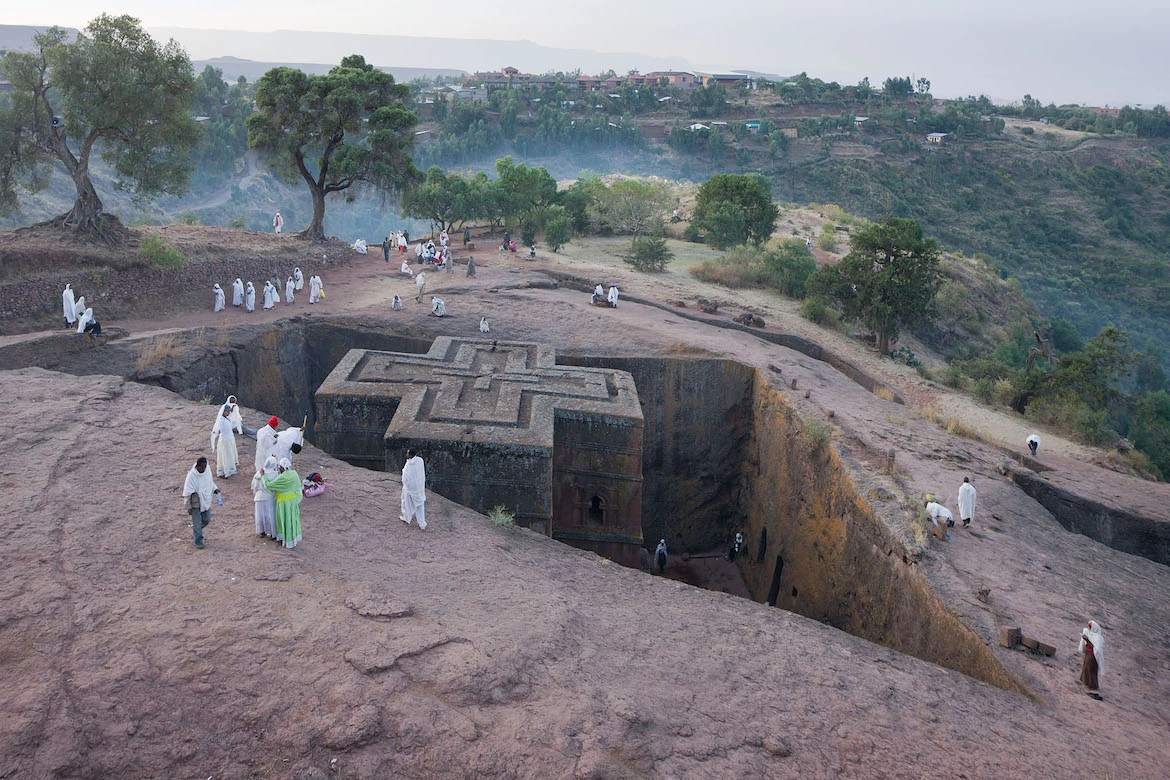 Biete Ghiorgis, rock-hewn church, Lalibela, Ethiopia (2012). Photo © Iwan Baan
"For the exhibition at the Vitra Design Museum, we try to show all these different parts of the built environment that I'm interested in, including my commissioned work with architects as well as my fascination with how people build out of pure necessity and out of tradition," said Baan. "I feel in many of these different ways of building, with or without architects, you can feel the same kind of spirit coming through."
The Vitra Design Museum also served as co-presenter of last week's New York Design Week event; the host venue was 1014 Fifth Avenue's newest tenant, a cultural event space simply and appropriately dubbed 1014. (The self-described "space for ideas" debuted in 2021 following a painstaking, David Chipperfield Architects–led restoration of the German government-owned Gilded Age manse formerly known as the Goethe House, a branch of the Goethe-Institut, which has since moved downtown.)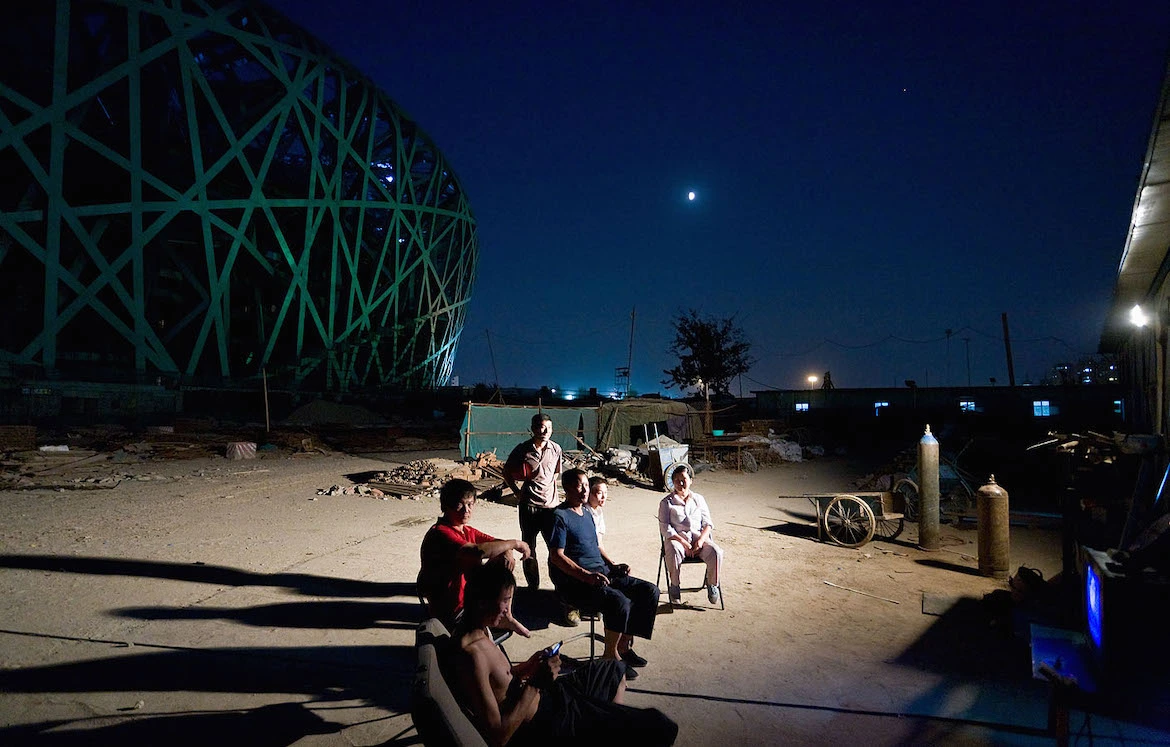 National Stadium, Bejing, Herzog & de Meuron (2007). Photo © Iwan Baan
During the evening at 1014, Baan invited attendees to join him on a career-tracing, continent-hopping slideshow tour that included stops at earthen villages in Burkina Faso, ground-up vertical cities in China, monolithic cave churches in Ethiopia, and a darkened Manhattan during the immediate aftermath of Superstorm Sandy. Naturally, there was ample architectural eye candy—courtesy Frances Kéré, Herzog & de Meuron, Toyo Ito, Zaha Hadid, and Baan's first architect-employer, fellow Dutchman Rem Koolhaas, among many others—to be seen along the way.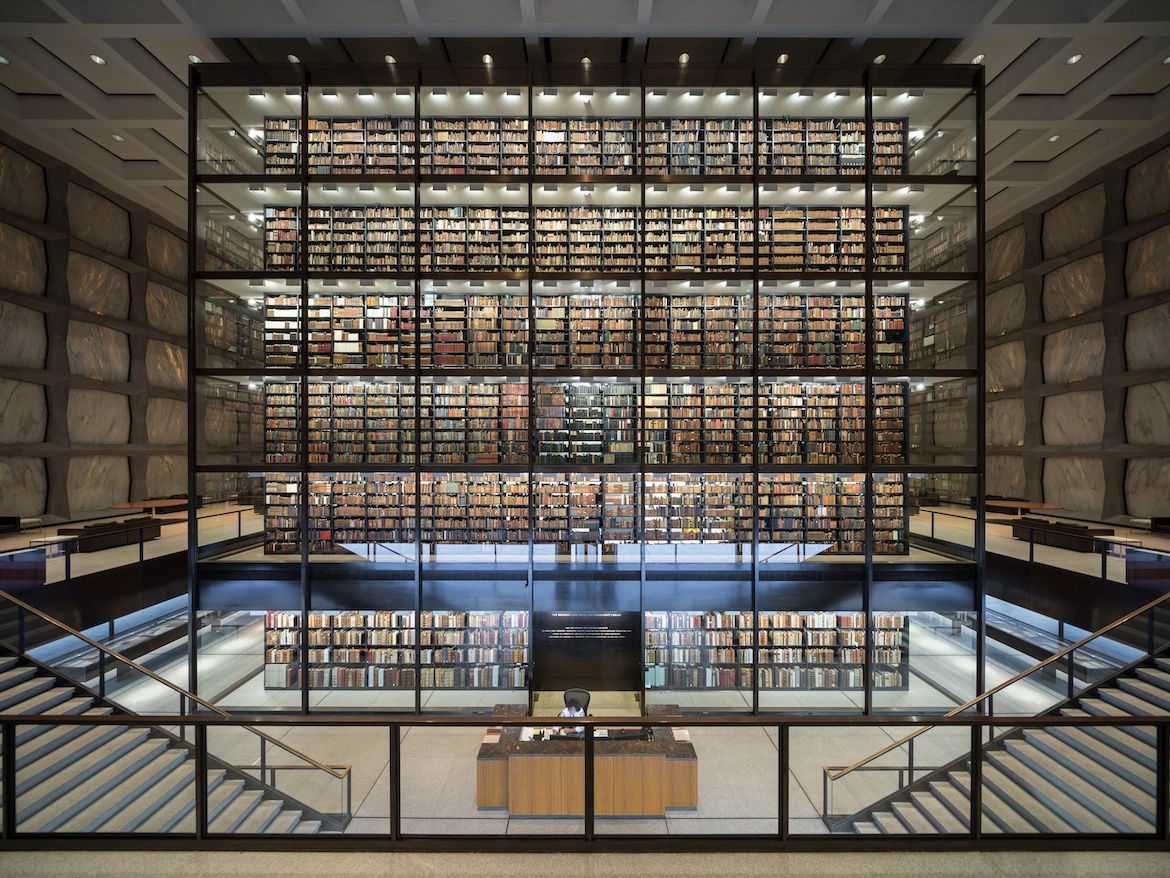 Beinecke Library at Yale University, New Haven, Connecticut, SOM (2019). Photo © Iwan Baan
For the second half of the presentation, Baan was joined in conversation by Mea Hoffmann, curator at the Vitra Design Museum, and answered questions from the audience. During this portion of the talk, Baan touched down on topics including the favorite place that he's photographed (Caracas, Venezuela), helicopters (he hires a lot of them), working with famous and sometimes difficult architects (sorry, nothing dish-y), and the rise of smartphone-based photography (he's a fan.)
"For me, someone who knew little about architecture coming into this, there will always be another storyaround a building—it's not about showing just the building but the building in the context of a larger city," said Baan. "Why is the building there and not somewhere else?"
Iwan Baan opens October 21 at the Vitra Design Museum and runs through March 3, 2024.