A certain rare sight in Paris continues to amaze me whenever I come upon it—half-timber houses with the wood exposed, dating back centuries. The contrast with the limestone, mansard-roofed buildings of the Haussmann era that dominate the capital is striking. With the grand exception of Notre-Dame, very little of Medieval Paris remains. And that cathedral's timber roof spectacularly went up in flames in April 2019.
This Parisian scenario is perhaps a simple answer to the somewhat naive question: Why did we stop building in wood? With the growth of cities, advances in steel and concrete technologies made it possible to erect higher, faster, cheaper, and safer, buildings that are more hygienic, and less likely to catch on fire. But fast-forward to the 21st century, and the carbon-storing capacity of wood has brought about a renaissance in the use of this natural material, not only in the construction of houses, but in office and apartment towers, museums, academic buildings, stadia, and even airports. It's worth noting that Paris, particularly with its preparations for the 2024 Olympics, is one of the cities leading the charge.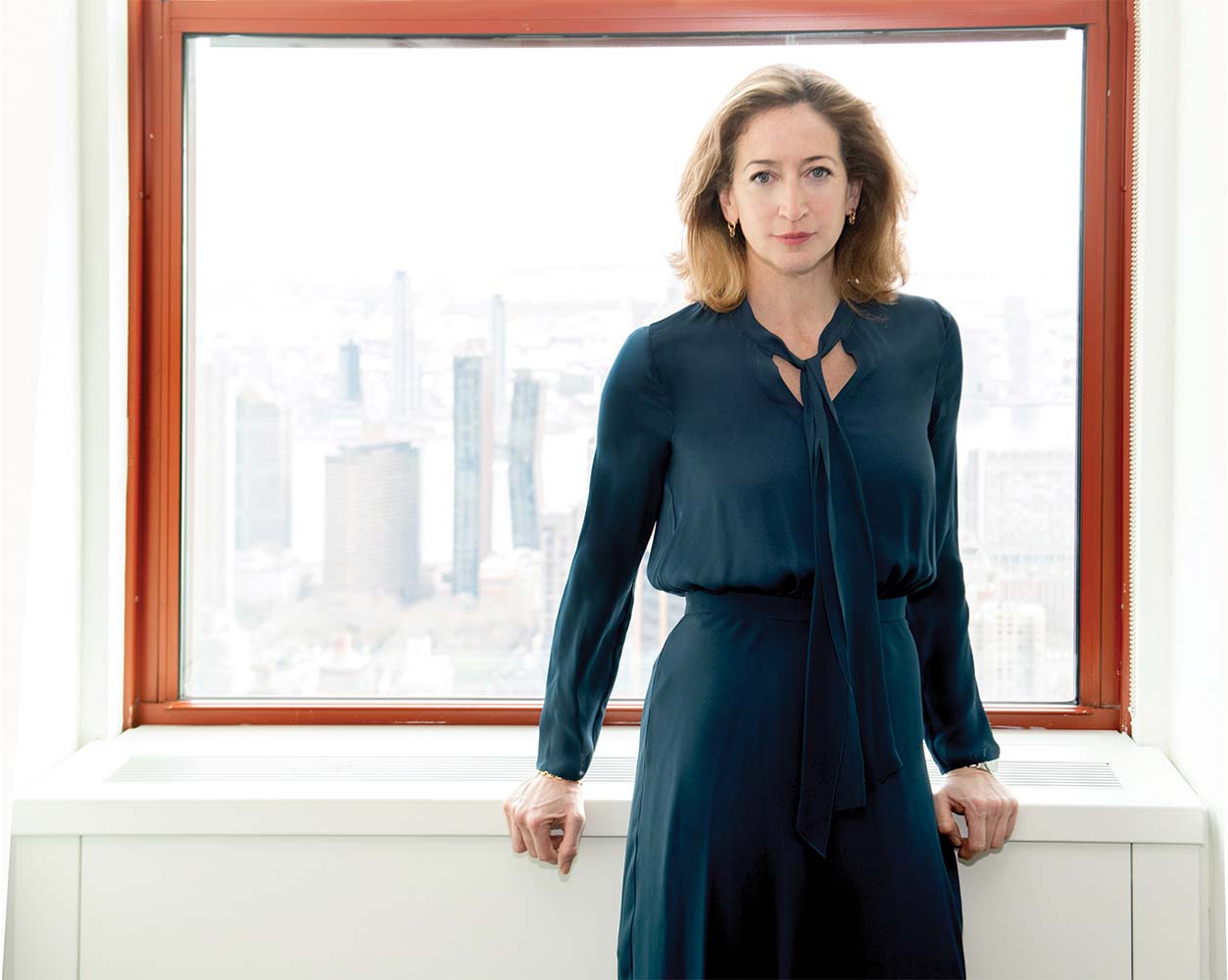 Josephine Minutillo, Editor in Chief. Photo © Jillian Nelson
This issue takes a closer look at the recent surge in building with wood. We're showcasing a number of completed and soon-to-open projects, as well as ones that are on the boards. We also examine the reasons for wood's growing popularity, not least of which is speed of construction. These are not the stick-built structures of yore, but projects where giant prefabricated CLT and glulam members are easily assembled on-site. This new engineered timber takes a material that was once fire-prone and makes it fire-resistant. Did I mention carbon storing?
But there's more to the wood story. We detail the progress of building with wood, but also the stumbling blocks—quantifying the climate impacts and benefits with any precision is still tricky business. And, in some cases, demand is exceeding supply! Reading this comprehensive section, overseen by deputy editor Joann Gonchar, FAIA, LEED AP, can earn you not one but two HSW credits.
Also in this issue we present a new generation of architects embracing the natural world and building with bio-based materials: Our annual Design Vanguard feature spotlights 10 emerging practices from nearly every continent. Keeping to that theme, "Next Generation" is the title for this year's Innovation Conference, Thursday, October 26. Do join us for this full-day event presenting a cohort of architects making their mark on the future of the profession and the built environment.