✕
Milan's monster Design Week featured striking new furnishings at not one but multiple events: the legendary Salone del Mobile and alternative events around town, such as Alcova, located at Ex Macello, the city's former slaughterhouse.
Cinnamon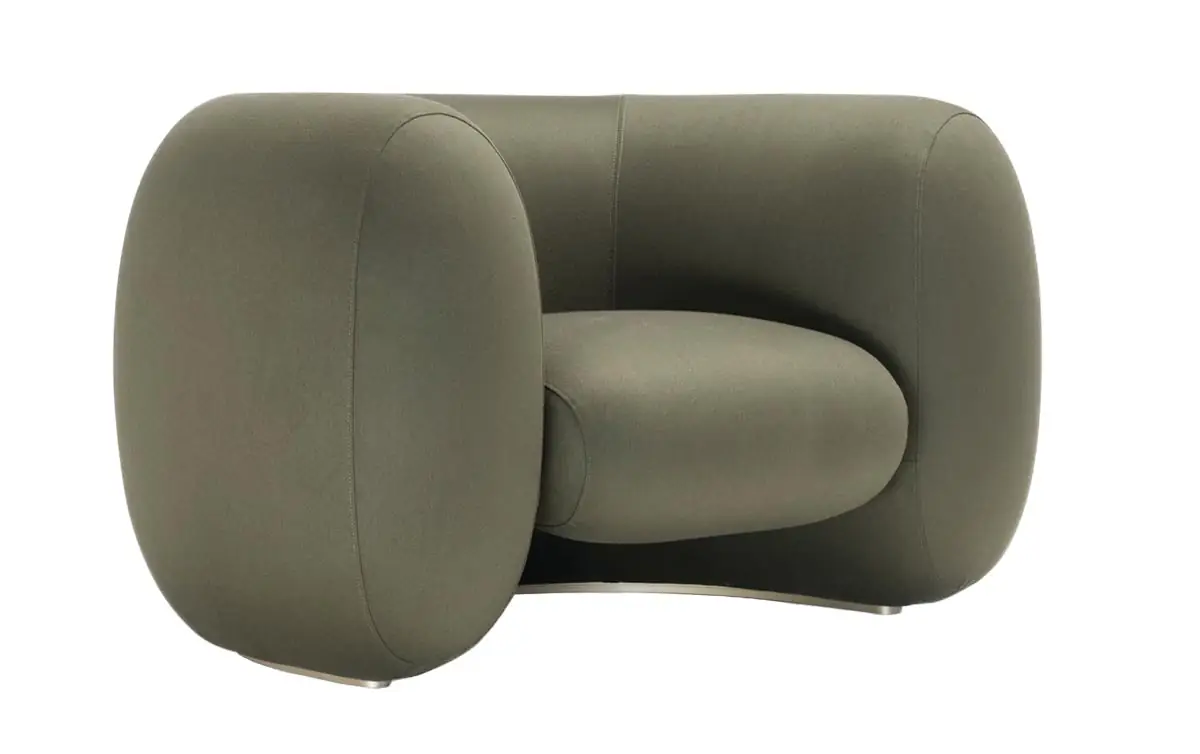 Under the creative direction of Belgian architect Vincent Van Duysen, Molteni&C commissioned this armchair from Japanese designer Naoto Fukasawa, known for infusing ideas of "outline" and "archetype" into his work. A near-cartoonish take on the classic club chair, Cinnamon illustrates this approach in 21 elastic-jersey options.
molteni.it
DLT Tables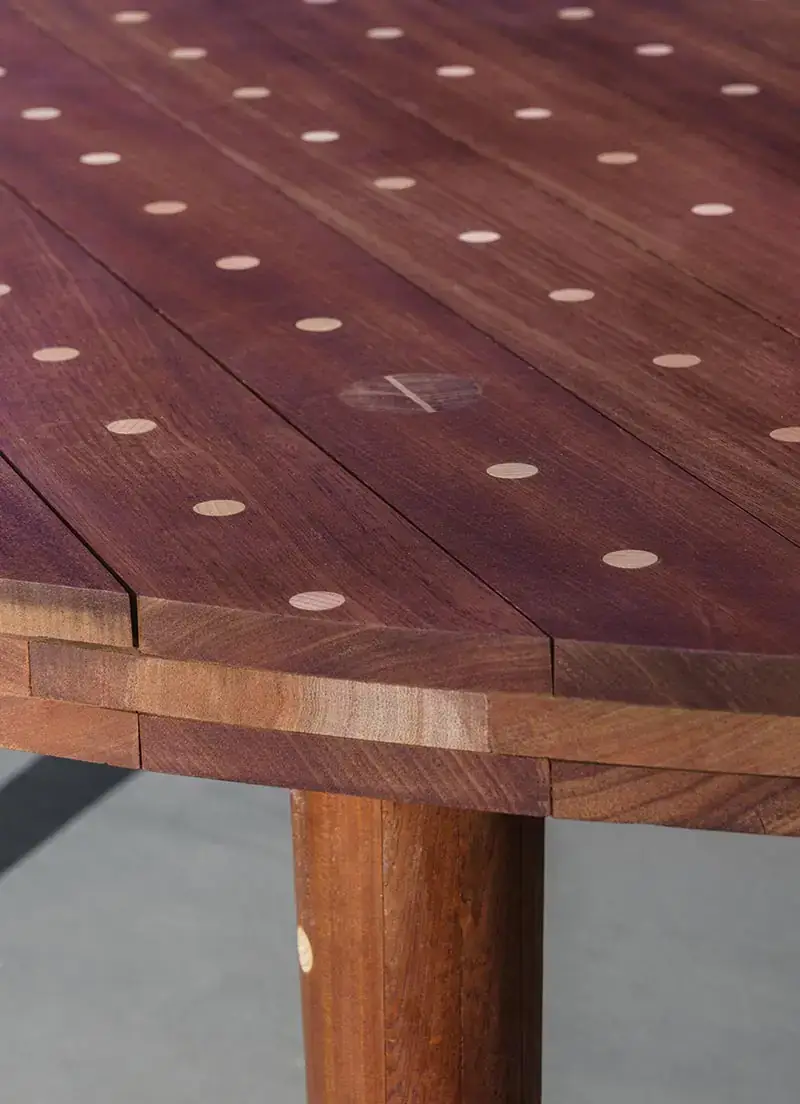 Headed by architect Joseph Grima, studio Space Caviar launched these tables at Alcova, the alternative fair Grima co-founded. Eschewing glue, screws, and all else that undermines wood's environmental virtues, the DLT range uses cross-laminated timber held by hardwood dowels. Thanks to attractive color contrasts among the woods used—beech, mahogany, walnut, and cedar—the technical and decorative become one.
dlttables.com
Agetti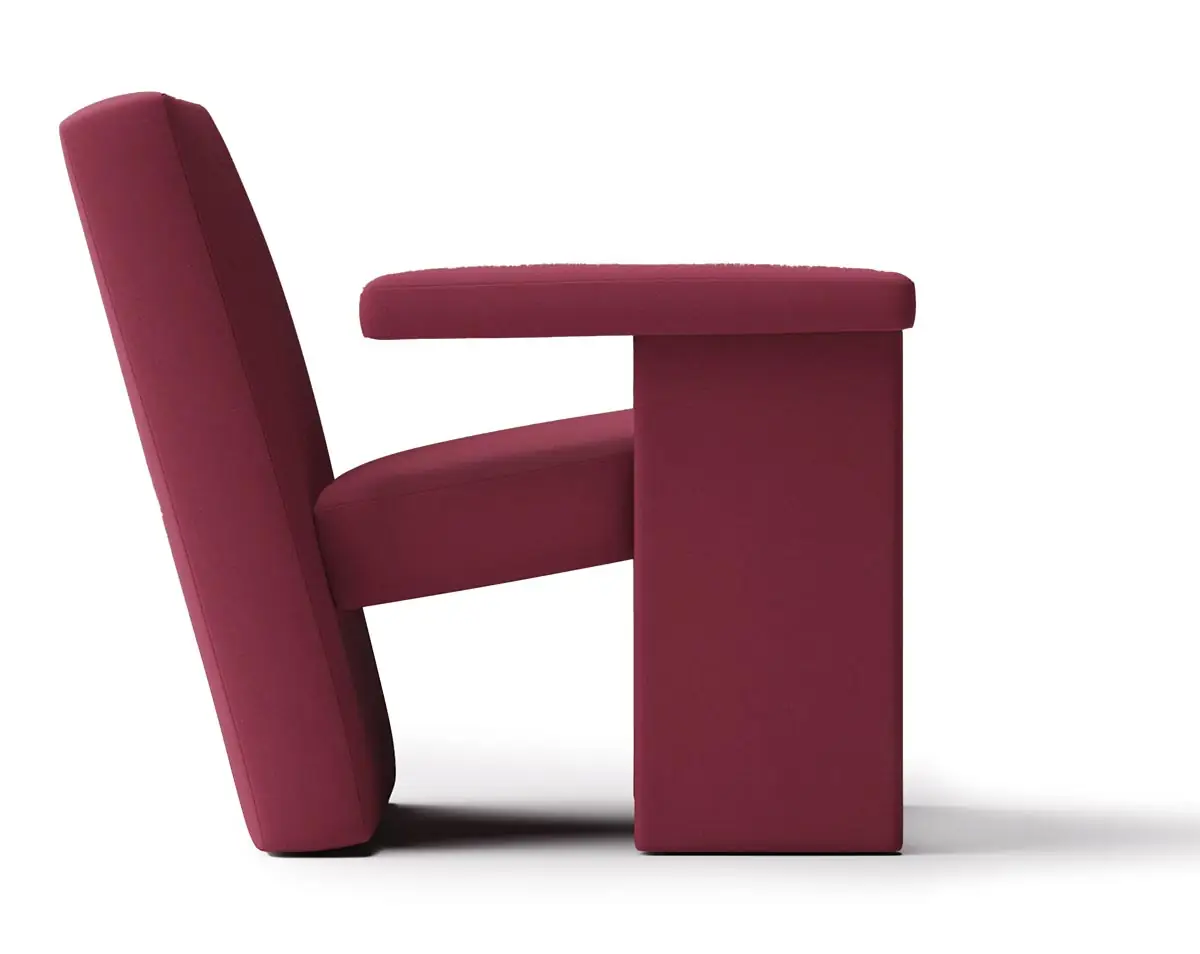 Udine-based seating manufacturer LaCividina works with a number of well-known designers, among them the Hispano-Italian duo Garcia Cumini. Available in a variety of striking colors as both an armchair (pictured) and a sofa, their new Agetti range distills its function into deceptive formal simplicity, while metal-reinforced timber frames ensure sufficient solidity for heavy public use.
lacividina.it
Portaluppi Pattern Project
What could be more Milan than Piero Portaluppi (1888–1967), the prolific interwar architect of Villa Necchi fame? Thanks to Milanese decorators Pictalab, you can have his sophisticated glamour at home. Available in a variety of colorways, these 11 digitally printed wallpapers feature motifs taken from Portaluppi-designed floors, gates, tiles, and mosaics.
pictalab.com
Quaderna Sideboard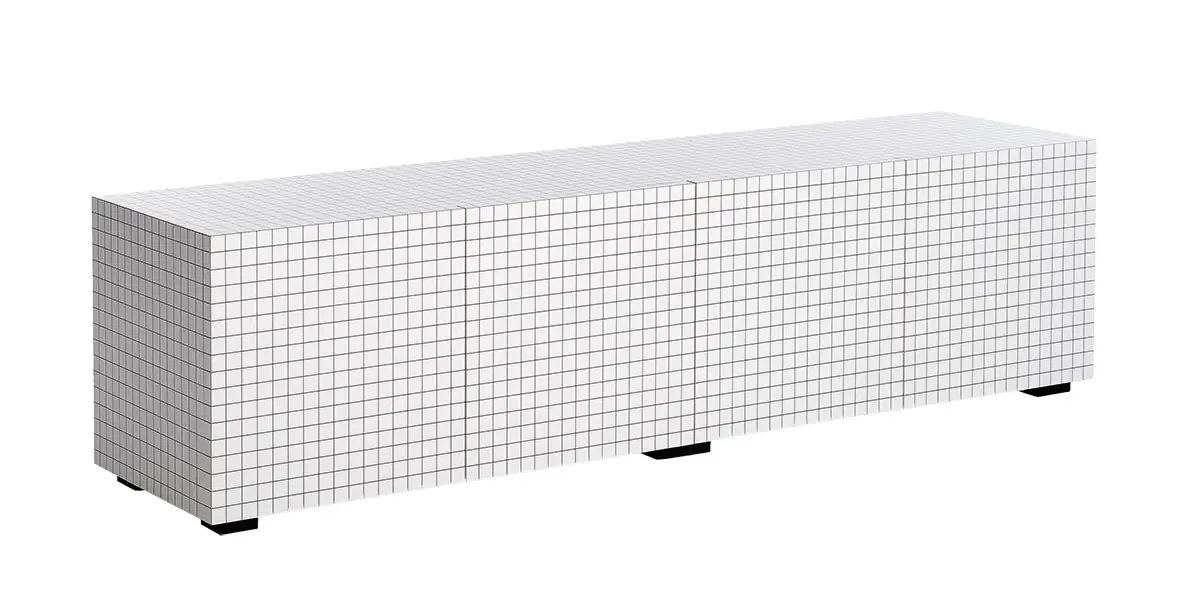 First rolled out between 1969 and 1972, Zanotta's Quaderna collection was designed by the Italian radical Superstudio, with a surface finish that evokes the endless dystopian grid of its Cartesian Continuous Monument. Half a century later, Zanotta has released new pieces, including a mirror, a small cabinet, and this striking sideboard.
zanotta.com
Mangas Outdoor
In the wake of the coronavirus pandemic, outdoor furniture has become ever more prevalent at the Salone del Mobile. Following the trend, Spanish rug manufacturer Gan has just released these exterior versions of Mangas, the popular Patricia Urquiola–designed collection it débuted in 2009. Handmade in 100 percent recycled PET, the cheery poufs, mats, and low chairs come in a variety of stripy colorways.
gan-rugs.com
Due Più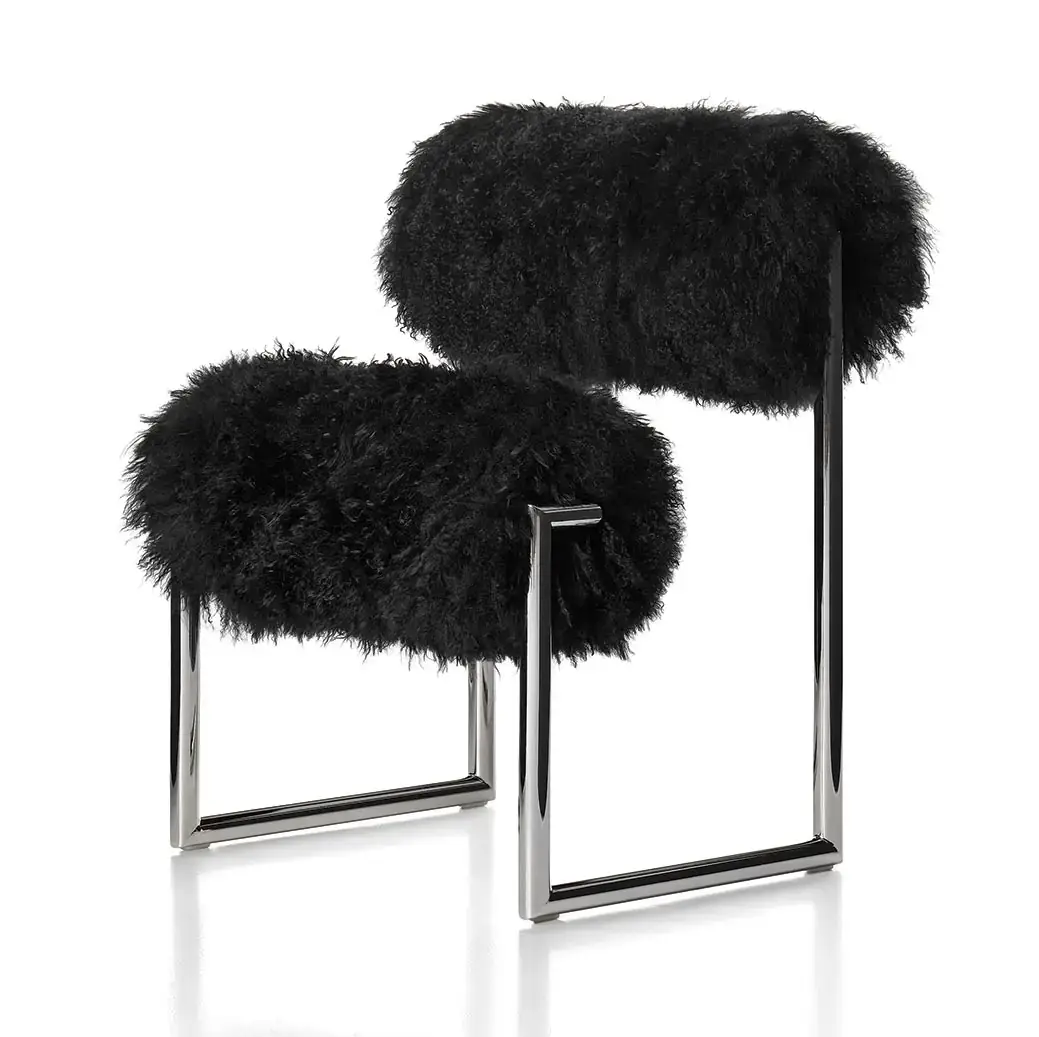 Nanda Vigo (1936–2020) was an important figure on the radical Italian scene, as Acerbis′s re-release of her 1971 Due Più chair makes clear. Europe's love affair with tubular steel dates to turn-of-the-century hospital furniture, which the architect-clinicians of Modernism (Corbu, Mies, et al.) streamlined into machinist perfection. As Postmodernism loomed, Vigo celebrated and subverted that legacy with an object that sends up hygienics and utility in a Surrealist gesture. The 2023 version of this witty piece comes in fluffy Mongolian sheepskin recovered from the food industry.
acerbisdesign.com
Ralik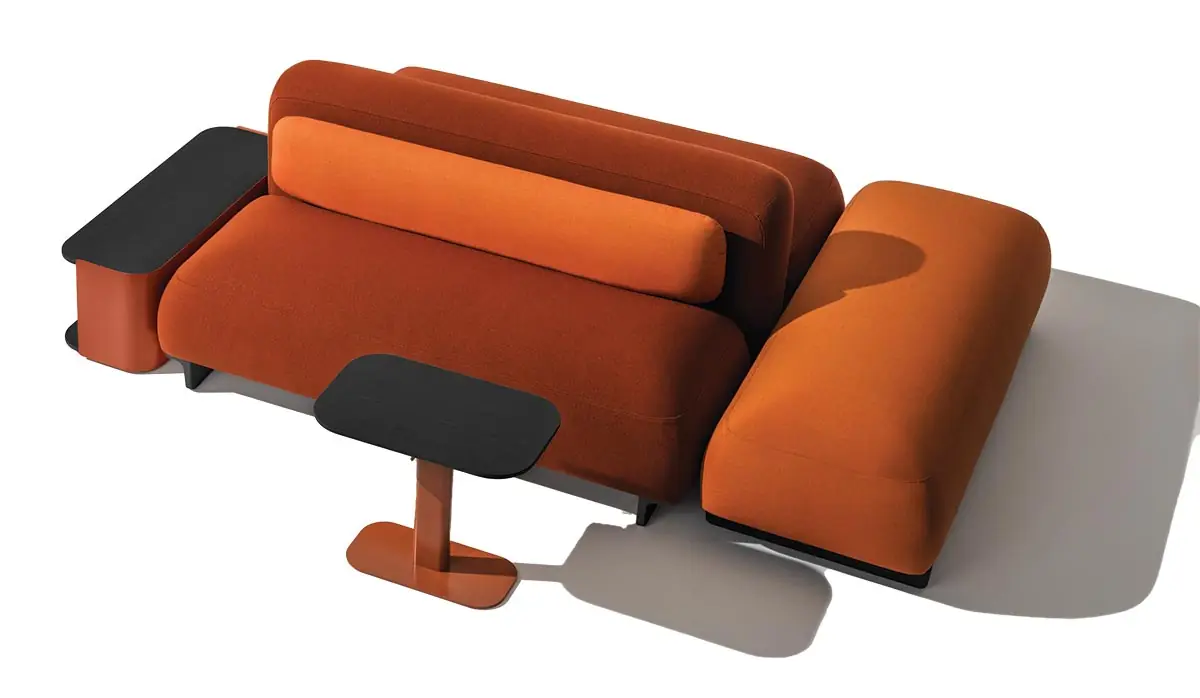 In an age when the line between home, office, and hotel is ever more blurred, the time is ripe for furniture that rides the in-between. Japanese designer Ichiro Iwasaki channels the Zeitgeist with this modular group of seating and tables produced by Arper in delicious colors.
aper.com
Nia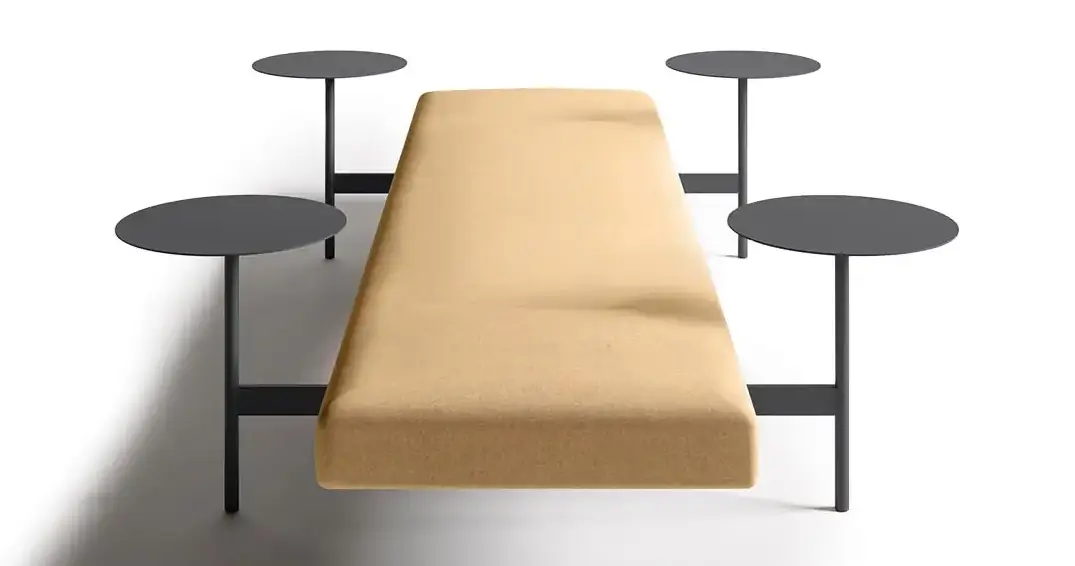 Commissioned by Dieffebi, the Treviso-based firm specializing in offices and public spaces, Milan-born Leonardo Talarico has designed this very chic bench-and-tables unit. Belying its apparent levitation, Nia is in fact reassuringly down to earth and sturdy, thanks to its immaculately wrought steel frame.
dieffebi.com
Mickey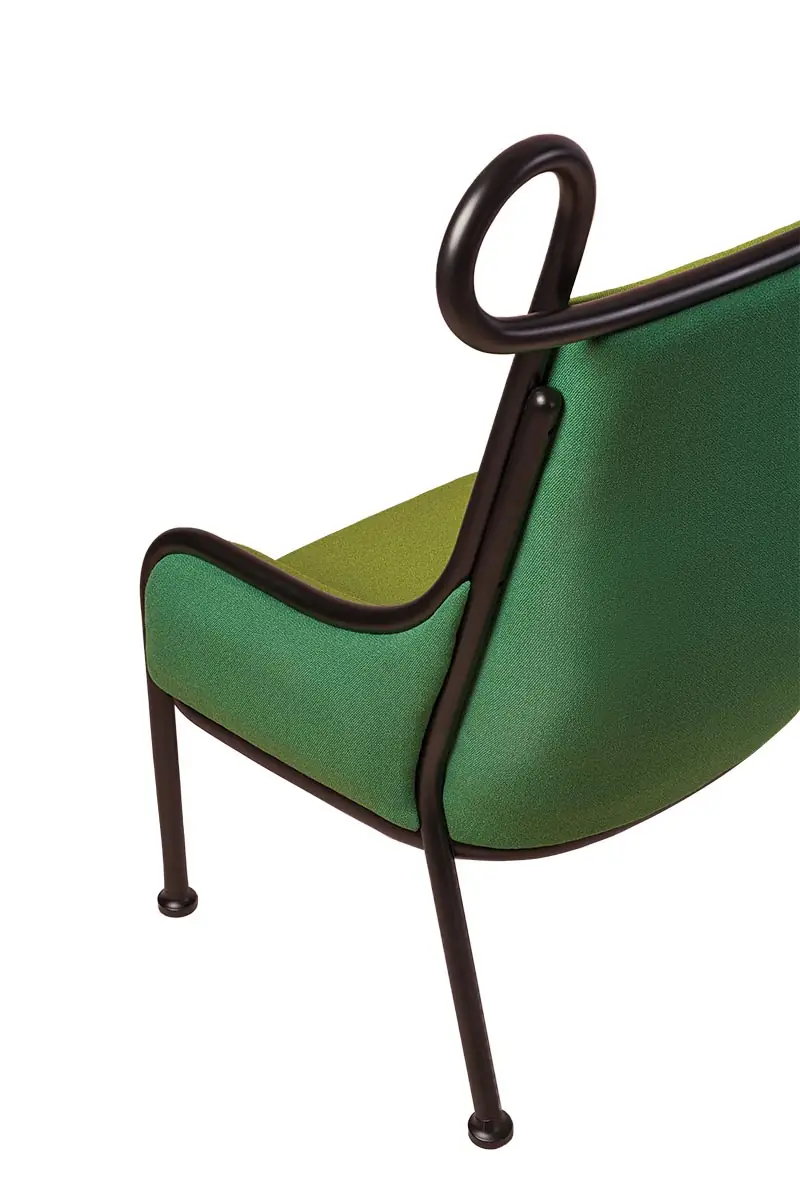 Tired of low-slung horizontal seating that looks good in photos but pains the neck and spine? The original bentwood manufacturer Gebrüder Thonet Vienna has come to the rescue with this high-backed chair, a cheeky piece of comfort commissioned from Paris-based designer India Mahdavi. With its ears-cum-handles that show off the firm's technical prowess, Mickey brings 19th-century know-how into the Internet age.
gebruederthonetvienna.com
Read more from Milan Design Week 2023.