✕
To represent architecture in a museum show is a famously tricky task. But a current exhibition at Museum of Contemporary Art Toronto takes that riddle and twists it into a conceptual Mobius strip. Impostor Cities captures the ways in which Canadian architecture appears on film—the instances when the country's buildings have shown up in television or movies as alien citadels, the CIA headquarters, or midcentury Baltimore.
The show opened this month at MOCA Toronto as part of the Scotiabank CONTACT Photography Festival; it runs through July 22. And despite its arch framing, it delivers a visual and conceptual punch. Occupying the third floor of MOCA's building, Impostor Cities skillfully draws out how a single building can change the atmosphere of a dozen scenes.
The show was curated by three Montreal-based architect-academics: David Theodore alongside Thomas Balaban and Jennifer Thorogood of T B A / Thomas Balaban Architect. It was originally commissioned for the 2020 Canadian Pavilion at the Venice Architecture Biennale but was shut down by the pandemic. The Toronto show is its real-world premiere.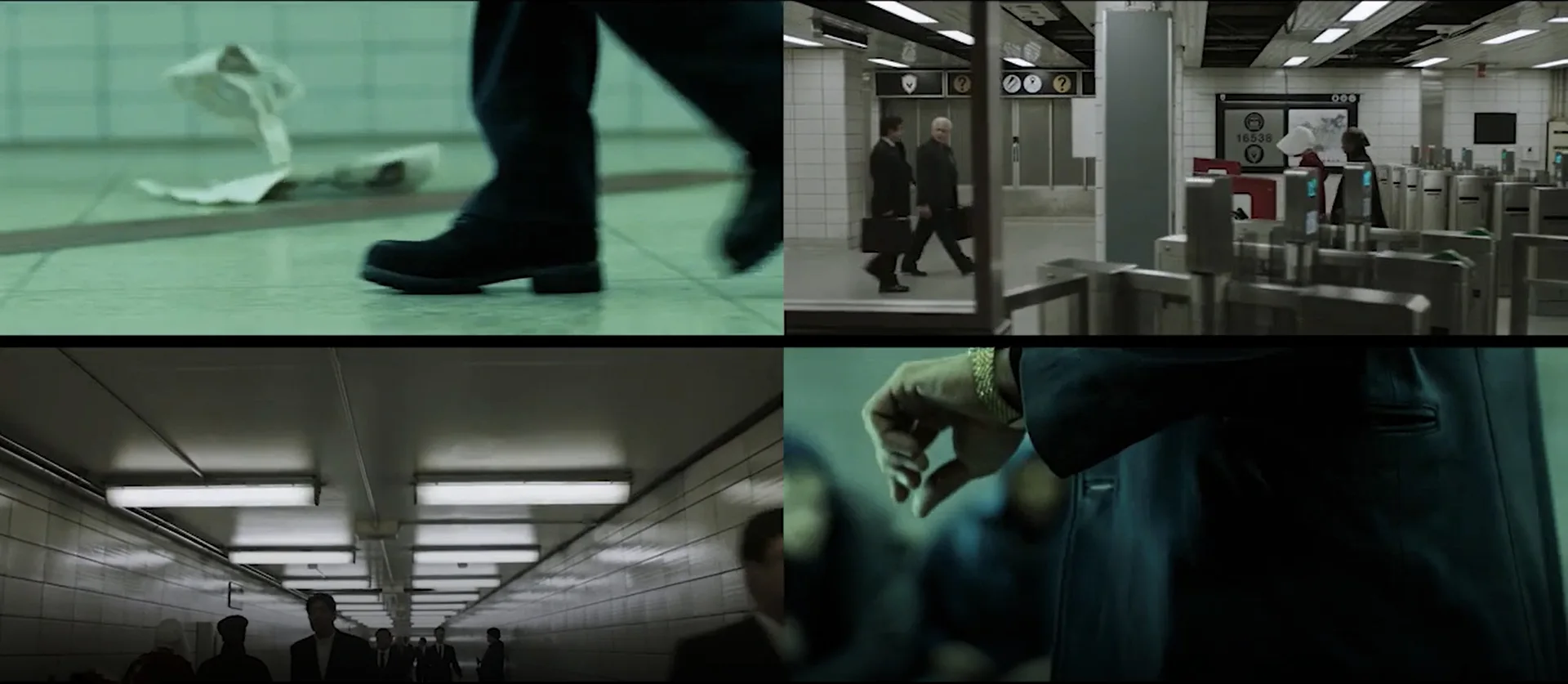 The screens display a four-channel video supercut that combines clips culled from over 3,000 films and television shows shot in Canada. Image courtesy Impostor Cities
Impostor Cities includes a green-screen installation in which visitors can put themselves into an ever-changing film still. I found myself standing in front of the faraway Simon Fraser University in Greater Vancouver, co-designed by Arthur Erickson, while it was being menaced by a giant spider.
Conceived as an audiovisual installation, the show's screening room immerses visitors in "modernist icons, historic neighbourhoods, and quotidian cityscapes from St. John's to Victoria." Image courtesy Impostor Cities
The show's heart is a set of projections in which specific sites appear and reappear and reappear. The architectural "stars" include John Andrews's 1964 Scarborough College in suburban Toronto, a Brutalist masterpiece that predates the architect's Gund Hall at the Harvard Graduate School of Design. On film, the campus's grotto-like corridor and quarry tile floors are transformed by lighting, sound design, and the appearance of a stressed-out Jake Gyllenhaal. (The film is Denis Villeneuve's 2013 Enemy.) Seen in this manner, the architecture reveals itself as both particular and anonymous.
Screening room view. Image courtesy Impostor Cities
Which is precisely the theme of the show. "Canada's cities are very good at playing other places," explained Theodore, an architect who teaches at McGill University. Influenced by Britain, France, the United States, and a diverse flow of 20th-century migrants, Canada is a polyglot nation with polyglot architecture.
This serves as a resource for a multibillion-dollar film production industry; Toronto and Vancouver are two of the largest production markets in North America. Directors and production designers find suitable locations, including a wealth of concrete Modernism, that are unfamiliar. The result is that in a big Hollywood film like X-Men, "international audiences are seeing Canadian architecture which they likely don't recognize," Theodore added.
A series of video interviews with directors, actors, and production designers plays out in one room of Impostor Cities. Here, director and Toronto native David Cronenberg explains that working with Canadian cities is like working with a cast of very skilled actors.
Green screen icons: Impostor Cities explores the ways Canada's buildings and cities double as other places in film and TV. Image courtesy Imposter Cities
Seen as a nationalist project, the show is amusingly self-effacing—a stance that is familiar in Canada, and particularly the world of Canadian architecture. It's almost an inversion of Los Angeles Plays Itself, Thom Andersen's 2003 documentary; whereas Andersen's film analyzed the mythologization of that city, Impostor Cities documents a persistent onscreen presence that never announces itself. This is architecture beyond the architect, and beyond context, but filled with visual and symbolic power.