✕
A monthly contest from the editors of RECORD asks you to guess the architect for a work of historical importance.
Clue: This publishing company headquarters is among the final works of a Pritzker Prize–winning architect known for his subtle explorations of materiality. Located in the dense center of a northern European city, the complex centers on an atrium lit by irregular skylights framed in cast-inplace concrete; below them stands the rebuilt facade of the building in which the company was founded.
By entering, you have a chance to win a $500 Visa gift card. Deadline to enter is the last day of each month at 5:00pm EST.
Sponsored by

Last month's answer: The Yokohama International Port Terminal was designed by Foreign Office Architects, led by Farshid Moussavi and Alejandro Zaera-Polo, and completed in 2002. The complex geometries of the terminal's topographical rooftop spaces were rationalized and standardized through the use of computer-aided design, illustrating how technological advancements could unlock new formal possibilities.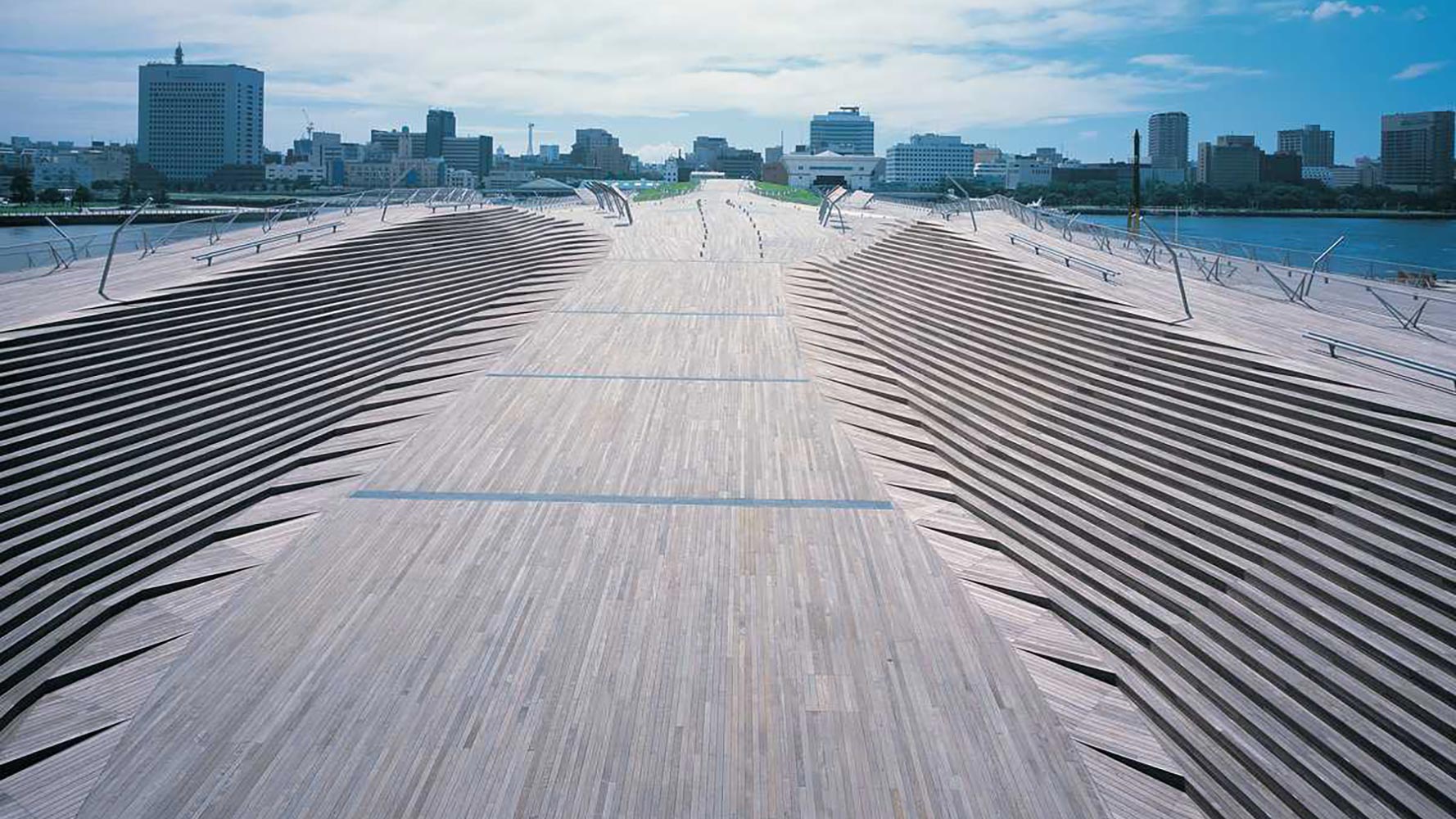 Photo © Satoru Mishima