✕
Former first lady Rosalynn Carter died yesterday at her home in Plains, Georgia. She was 96. She is survived by her husband of 77 years, former president Jimmy Carter, 99.
Not just a political wife but a "political partner," as she wrote in her 1984 memoir, First Lady From Plains, Rosalynn strongly supported the Equal Rights Amendment and became a staunch advocate for mental health reform during Jimmy's presidency.
After his presidency, the couple took up many causes through their work with The Carter Center. With one cause in particular, the noted humanitarians also became competent builders. 
Rosalynn and Jimmy first volunteered with Habitat for Humanity in March 1984 near their home in Americus, Georgia, where Habitat for Humanity was founded. Later that same year, the Carters joined Habitat volunteers in New York City's Lower East Side to renovate an abandoned six-story building in partnership with families in need of affordable housing. That marked Habitat for Humanity's first Jimmy Carter Work Project, which was later renamed the Jimmy & Rosalynn Carter Work Project.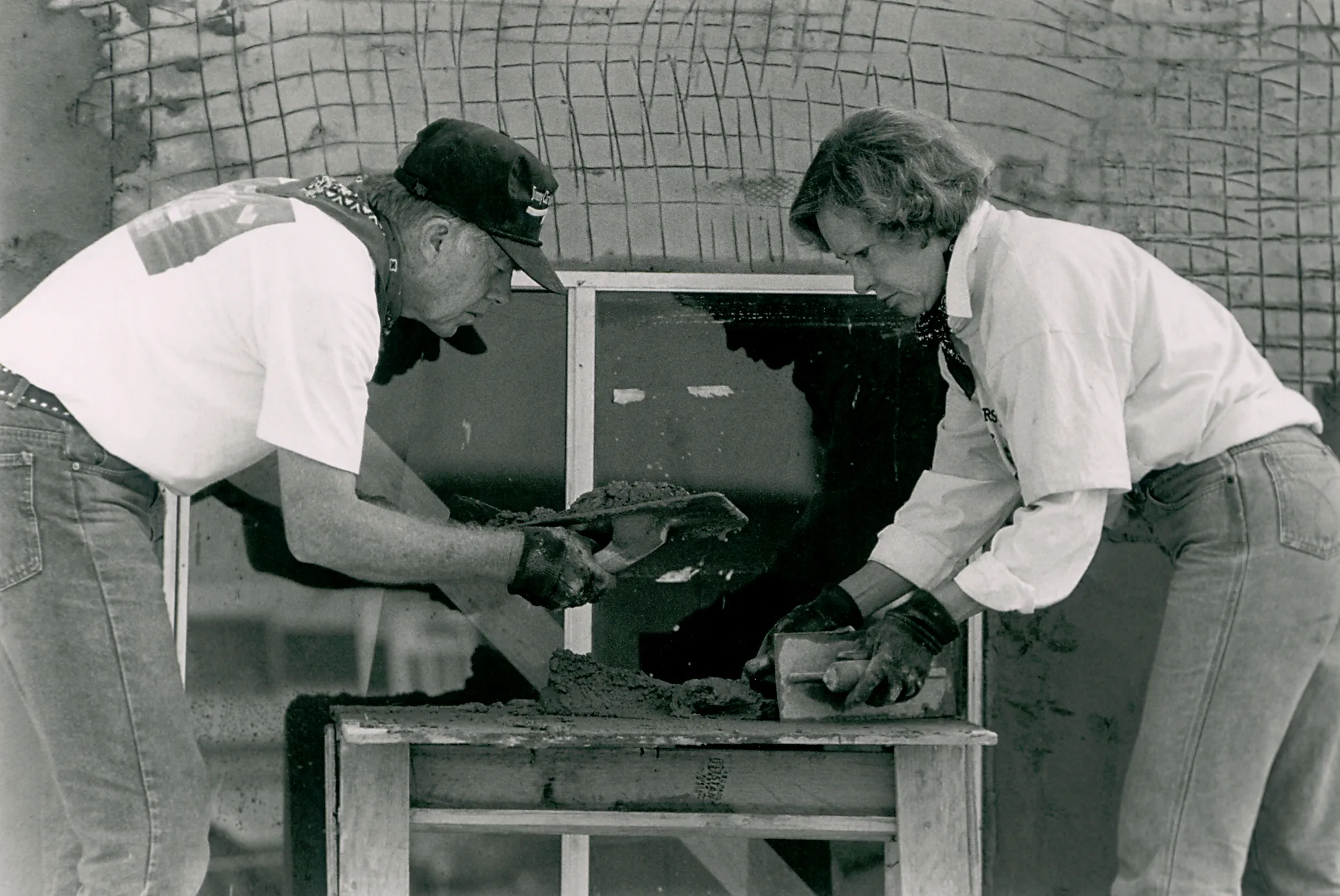 The Carters working with Habitat for Humanity in Tijuana, Mexico in 1990. Photo © Habitat for Humanity International
"I'm not sure the world would have found out about Habitat if President and Mrs. Carter, in 1984, hadn't gotten on that bus and taken a group of volunteers to do that first big rehab project," said Habitat for Humanity International CEO Jonathan Reckford. Since its founding in 1976, Habitat has served more than 46 million people around the world. 
Called some of "the best hands-on construction volunteers" by the organization, President and Mrs. Carter, during nearly 40 years, had worked alongside more than 104,000 volunteers across the U.S. and in 14 countries—including South Africa in 2002, and Haiti in 2011 and 2012—to build, renovate, and repair 4,390 Habitat homes.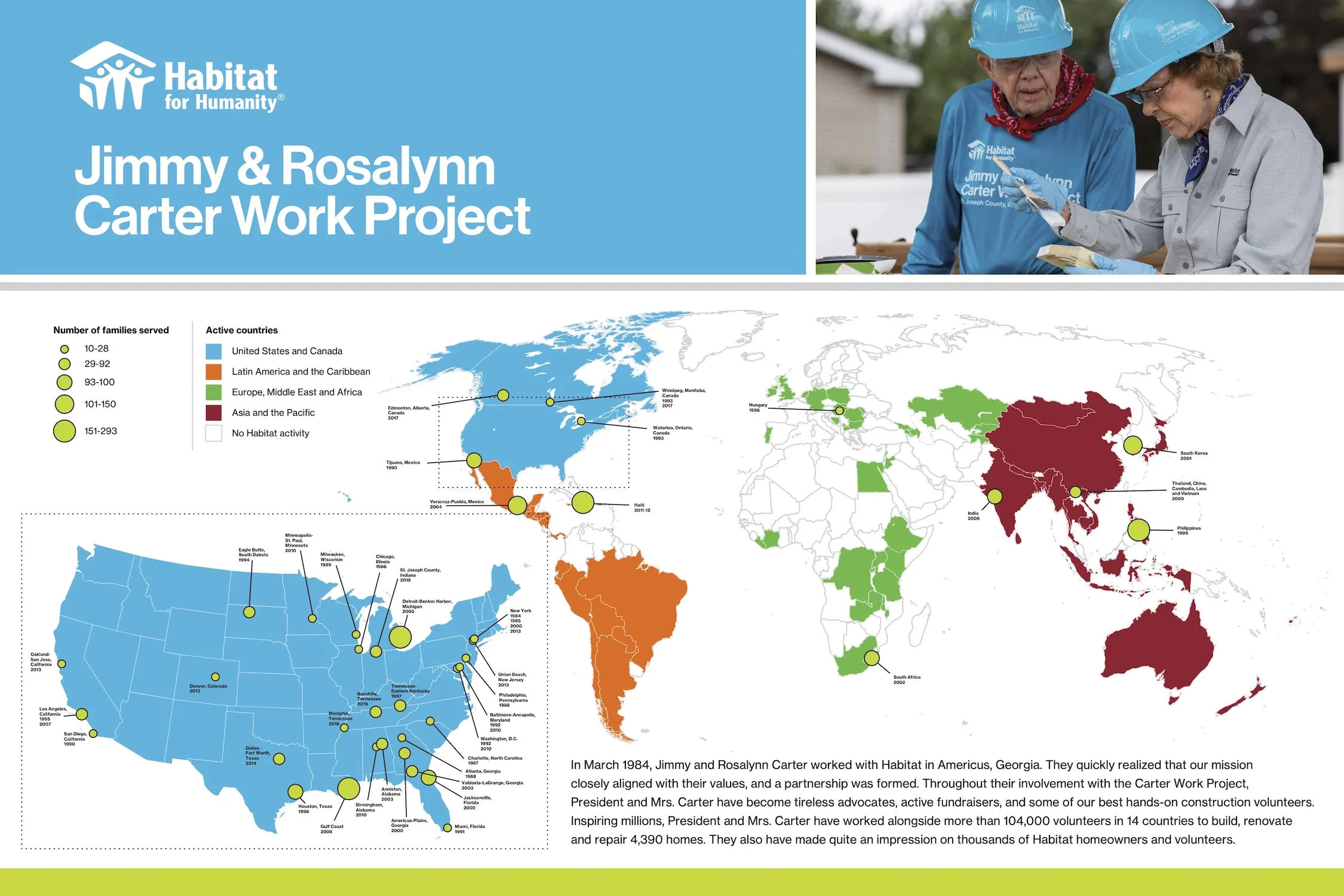 Image courtesy Habitat for Humanity
In 2016, Habitat named President and Mrs. Carter as the inaugural Habitat Humanitarians for their extraordinary dedication to service in alignment with Habitat's vision of a world where everyone has a decent place to live.  
"We grieve the loss of Mrs. Carter," said Reckford in a statement yesterday. "She has helped change the lives of thousands of homeowners, empowered countless women, and inspired millions of people. Over the years, she has blessed us with her compassion for serving others and her commitment to improving housing conditions. The Carters lent a hand to Habitat for Humanity as a young, fledgling organization and created global awareness of our work and of our mission. We are grateful for the incredible impact she and President Carter have had on Habitat and on the families who have benefited from their shining example."