✕
Location: Woodstock, Vermont
Project size: 4,570 square feet
Program: Terrapin is a single-family seasonal residence in Vermont. With a two-car garage, mudroom, screened porch, multiple decks, five bedrooms, and an additional bunk room for grandchildren, the house comfortably accommodates the client's extended family. The project takes its name from the song "Terrapin Station" by the Grateful Dead. "Yes, the clients are Deadheads," the architect explains.
Design Solution: Dramatically sited along a band ledge that straddles the edge of a forest, Terrapin looks out to an open mountain meadow. This perched placement connects architecture with the surrounding landscape, further heightened by the extension of ceiling and wall planes through facades, which blurs the boundary between interior and exterior.
Environmental considerations deeply informed the design: all plantings are native and do not require watering; rainwater is captured via roof collection boxes and downspouts; erosion is controlled through a perimeter washed stone belt that receives run-off. Terrapin is also designed for a healthy indoor experience, incorporating a fresh-air exchanger, operable windows, low-VOC finishes, and filtered drinking water. Walls with an R value of 40, roofs/floors with an R value of 60, and triple-pane window units make for a highly efficient building envelope. HVAC in the form of an electric-based heat-pump system is supported by a 15kW ground-mounted photovoltaic array, which can also temporarily power the house during an electric grid failure. 
Structure and Materials: Sturdy concrete pilotis emphasize the house's siting and its stacked form. Black-stained knotty cedar clads the entirety of the exterior, allowing Terrapin to visually recede into the landscape.
Additional Information
Completion date: December 2021
Site size: 78 acres
Total construction cost: Withheld
Client/Owner: Withheld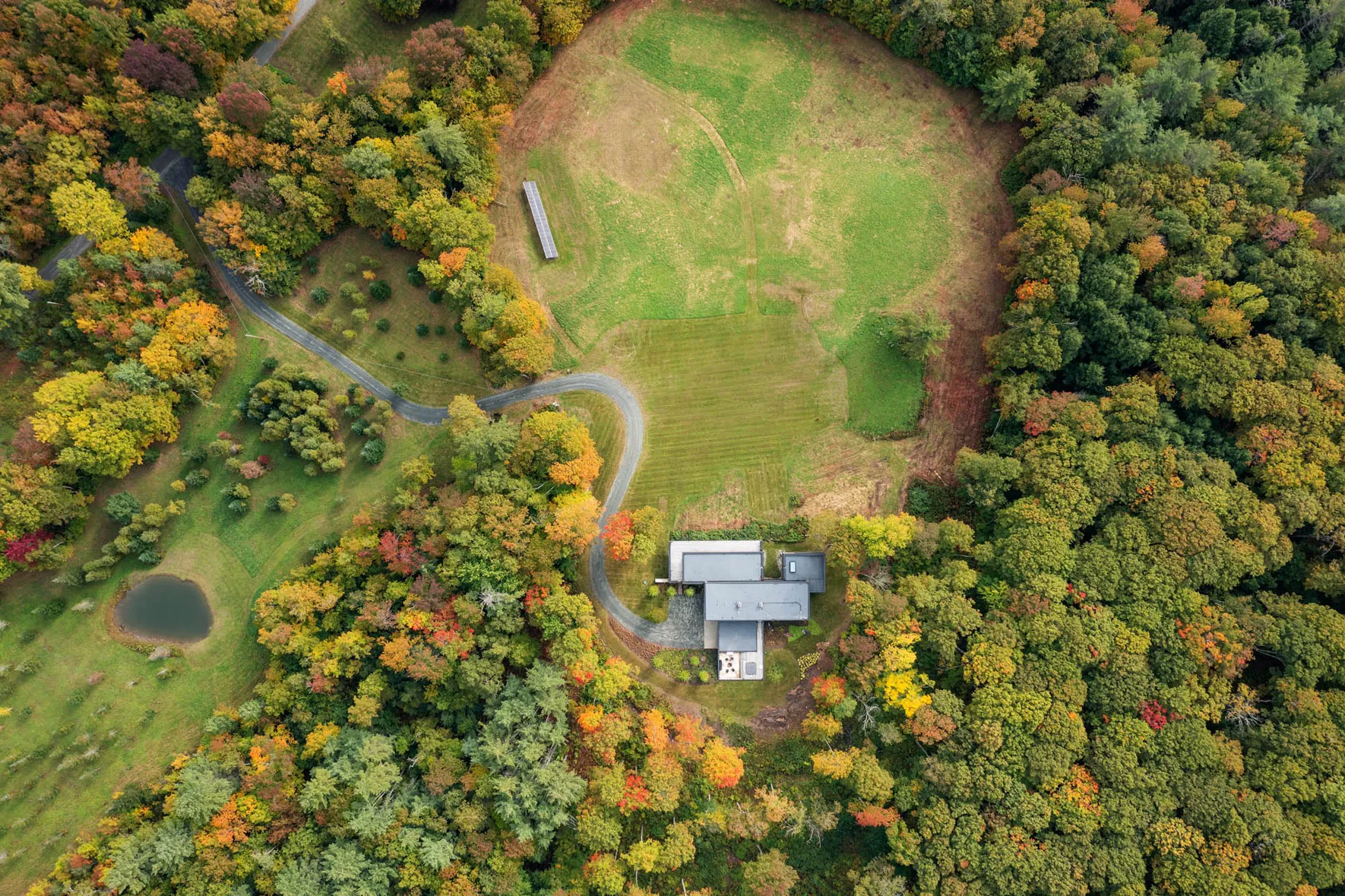 1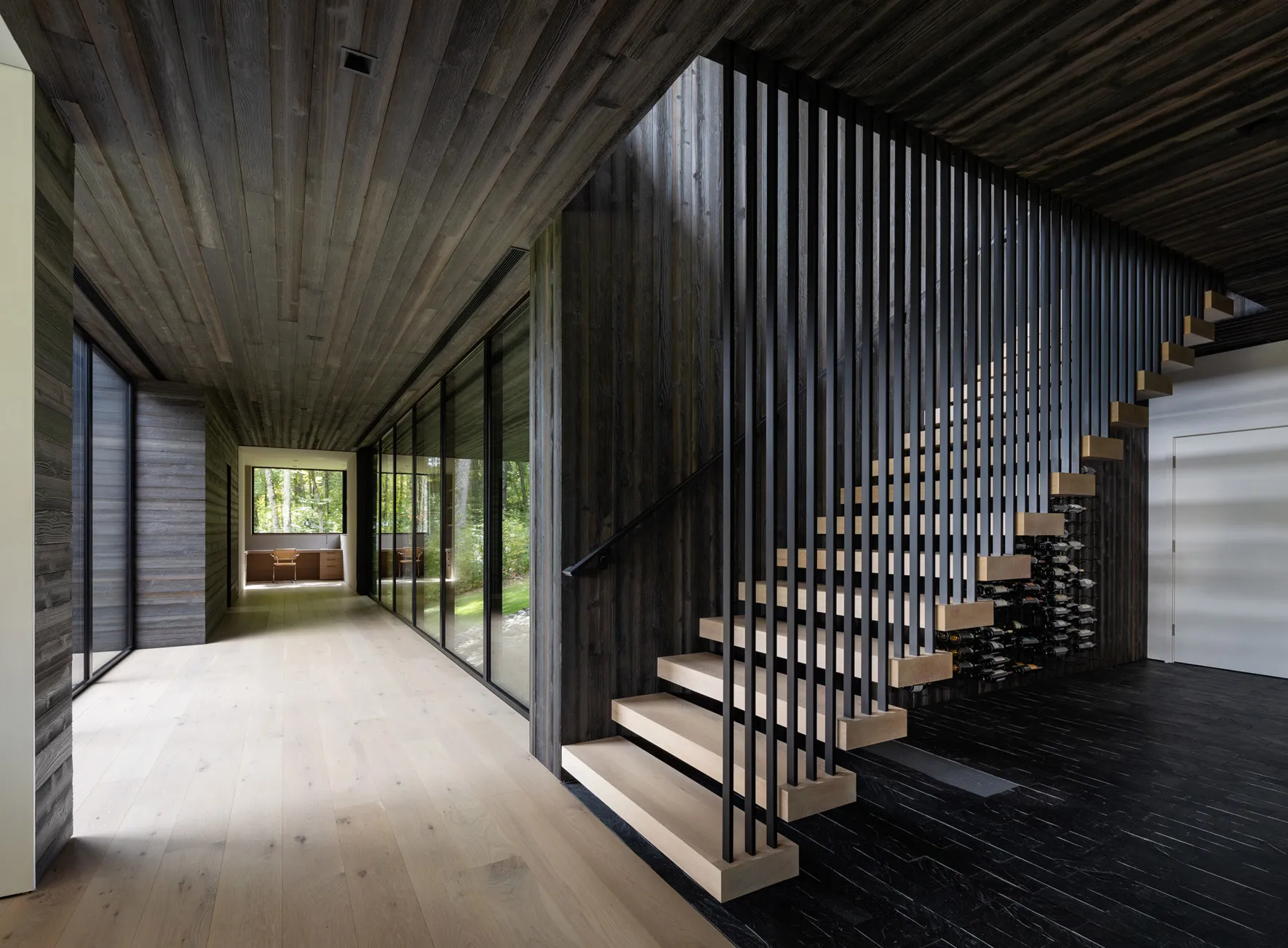 2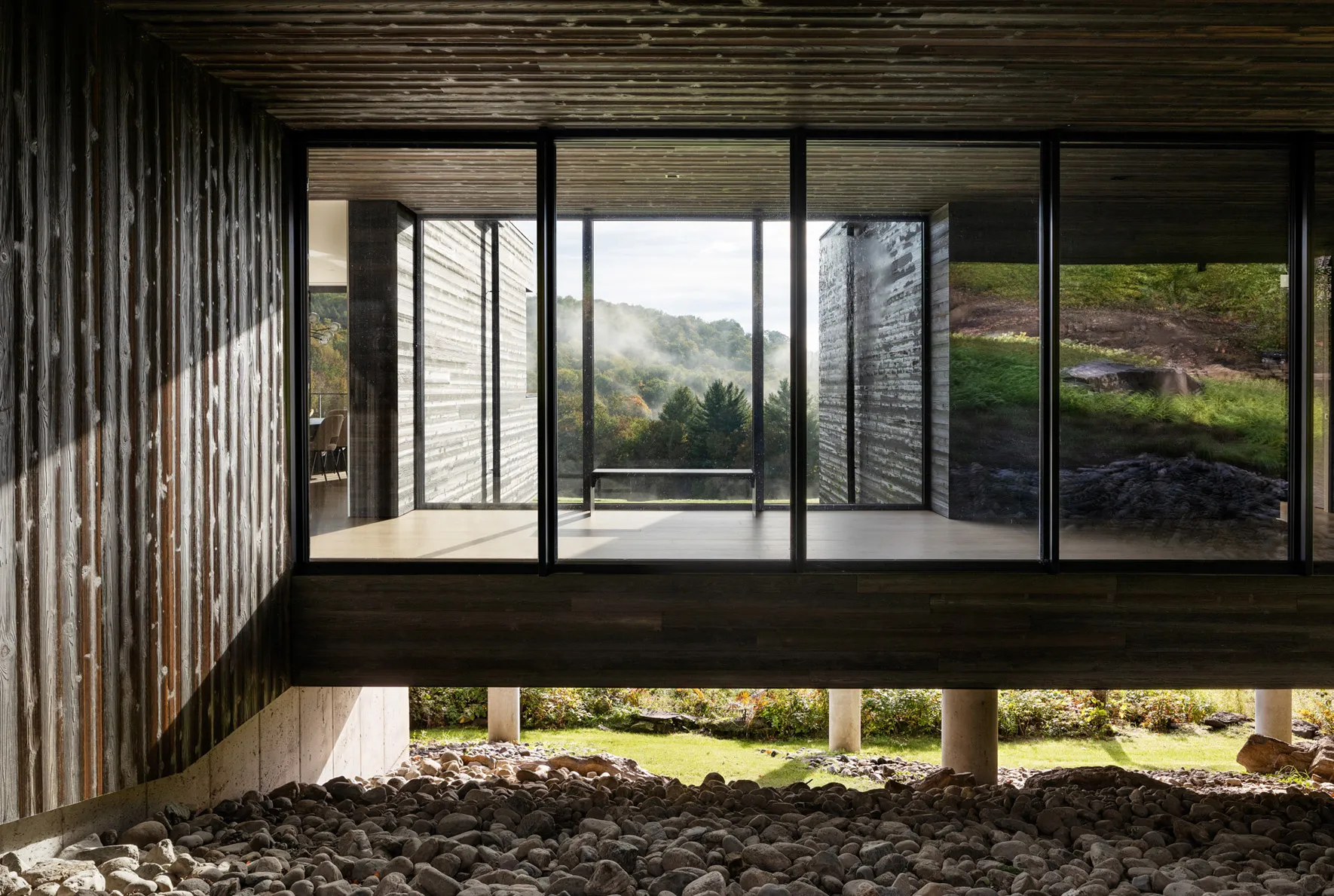 3
4
5
Photos © Michael Moran Photography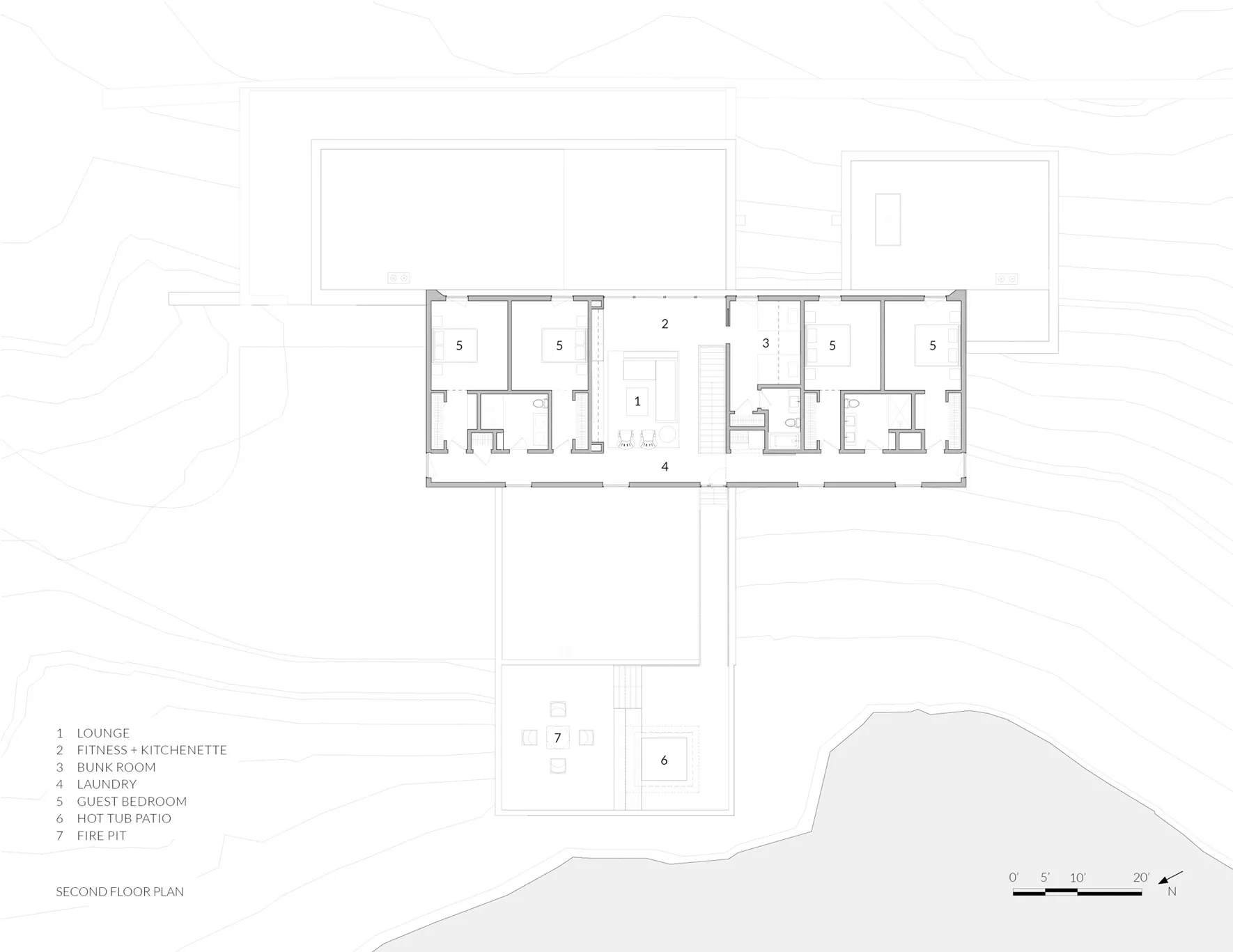 6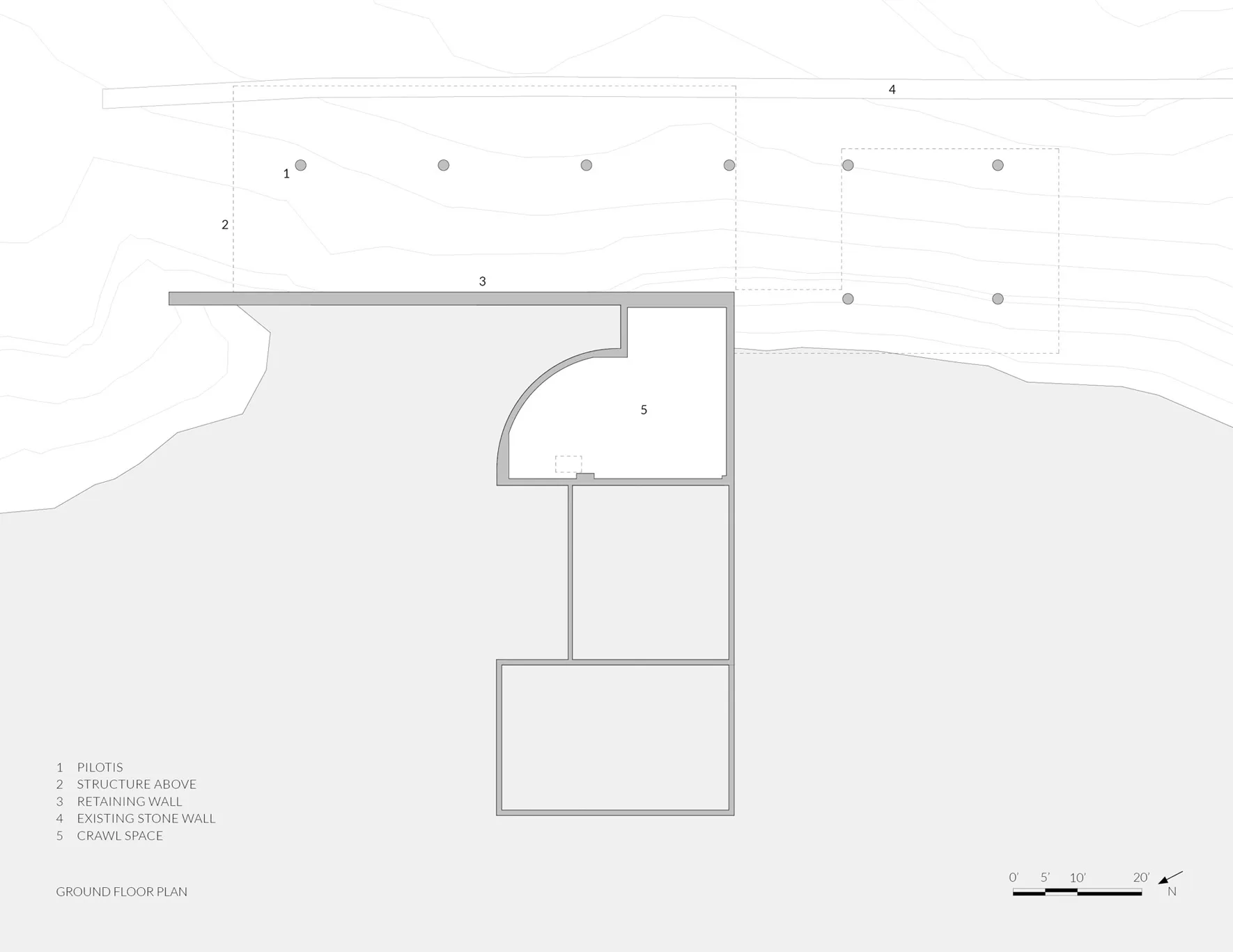 7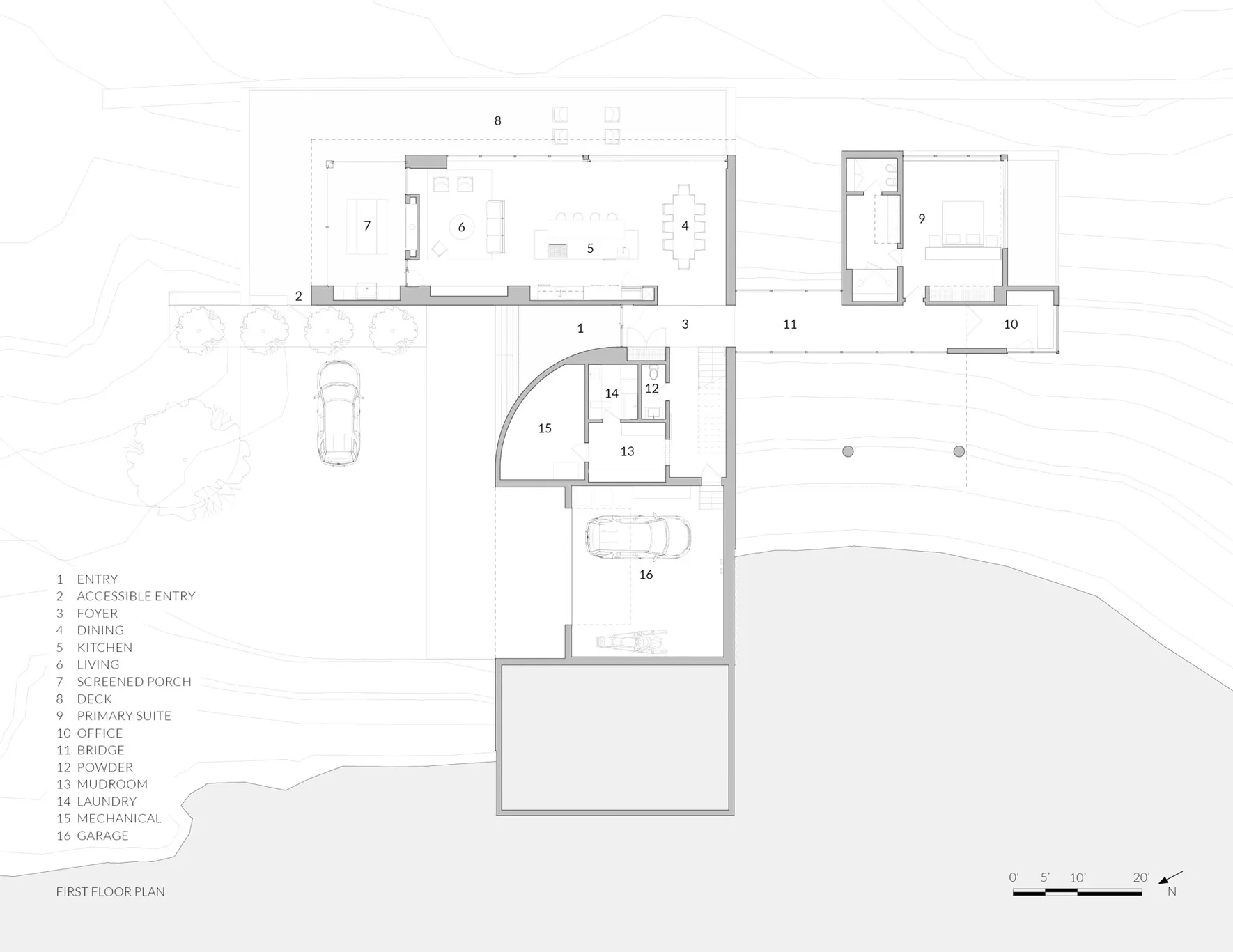 8
Images courtesy Birdseye
Credits
Architect:
Birdseye
3104 Huntington Road
Richmond, VT 05477
802-434-2112
www.birdseyevt.com

Personnel in the firm who should receive special credit:
Principal Architect: Brian J. Mac, FAIA
Project Architect: Jeff Kamuda, AIA

Interior designer:
Brooke Michelsen Design
Engineers:
Structural Engineering: Engineering Ventures, PC
Civil Engineering: Brad M. Ruderman & Associates, Inc.
GeoTechnical: S.W. Cole Engineering, Inc.

Consultants:
Landscape Architecture: Wagner Hodgson Landscape Architecture

General contractor:
Birdseye
Photographer:
Michael Moran Photography
Specifications
Structural System
Structural Steel: Reliance Steel
Structural Trusses: RBR Structures
Structural Concrete: Alexander Concrete

Exterior Cladding
Masonry: VT Structural Slate
Metal panels: Burnt Bearing Studios
Wood: Hewn Elements (Western Red Cedar)
Moisture barrier: Benjamin Obdyke Cedar Breather

Roofing
Elastomeric: AcryLabs (acrylic fluid applied roofing)
Windows
Metal frame:
 European Architectural Supply (Schuco Aluminum Windows)
Glazing
Glass: European Architectural Supply (Schuco Aluminum Windows & Doors)
Skylights: European Architectural Supply (Lamilux)

Doors
Entrances: European Architectural Supply (Schuco Aluminum Doors)

Hardware
Locksets: Omnia 943 leverset
Pulls: Emtek
Other special hardware: Lutron motorized pocket shades, Centor pocketed sliding insect screens

Interior Finishes
Cabinetwork and custom woodwork: Birdseye (living room cabinets, lounge cabinets, mudroom cabinets, office cabinets and desk, outdoor grill cabinets, stair treads, bunk beds, custom interior doors), Cesar NYC (kitchen), Kitchen World (bathroom vanities)
Paints and stains: Benjamin Moore Aura
Wall coverings: Maya Romanoff wallpaper, Maya Romanoff felt, plaster
Solid surfacing: Dekton Kelya countertops, Silestone countertops
Floor and wall tile: Ann Sacks (terrazzo), Cle (Zellige), Cle (Cement), VT Structural Slate (Grayson), Ann Sacks (Ribbed), Ann Sacks (Ceramic)
Flooring: Hunt Hardwoods (white washed white oak flooring)
Special interior finishes unique to this project: Hewn Elements (Western Red Cedar Tongue & Groove), Acucraft (double sided gas fireplace)
Furnishings
Tables: Brooke Michelsen Design

Lighting
Interior ambient lighting: Tech Lighting (Element)
Downlights: Tech Lighting (Element)
Tasklighting: Secto Design (kitchen pendants), Griffin Design (dining pendant), Tech Lighting (stair pendants), Seed Design (sconces), Bruck (primary bed pendants), Lightmaker Studio (primary bath sconces)
Exterior: Tech Lighting (Element), RAB (steplights), Kichler tree (lighting)
Dimming system or other lighting controls: Savant (smarthome system), Lutron (seeTouch wallstations)

Plumbing
Faucets: Riobel
Faucets: Rohl Lombardia
Shower controls: Rohl Lombardia
Shower controls: Riobel
Steam shower: Amerec AK
Toilets: Laufen Kartell
Toilets: Toto Aquia
Bathtub: Hydro Systems Sydney tub
Kitchen sink: Julien Pro Chef
Exterior hose bibbs: Aquor House Hydrant
Energy
Photovoltaic system: SunCommon (15kW ground mount array)