✕
Living Breakwaters, a 2,400-linear-foot coastal resiliency project conceived to minimize future flooding and erosion risk along the Superstorm Sandy–ravaged south shore of Staten Island while enhancing the marine ecosystem of the Lower New York Bay, has been recognized with the 2023 Obel Award.
Now in its fifth cycle, the annual international architecture prize—a flagship program of the Copenhagen-based Henrik F. Obel Foundation—seeks to honor projects designed "in service of both people and the planet." Living Breakwaters was initially developed by SCAPE, a New York–based landscape architecture and urban design studio, for the U.S. Department of Housing and Urban Development (HUD)'s post-Sandy Rebuild by Design competition.
Each year, the Obel Award jury establishes a specific focus area, with this cycle's being "adaptation." Per the 2023 jury statement, Living Breakwaters, which takes form as a near-shore necklace of partially submerged breakwaters constructed with stone and ecologically enhanced concrete that pulls double duty as invaluable habitat for marine species, succeeds as a "relatively low-cost, low-tech" example of how to "design not against but with nature in adapting to the changes that lie ahead."
Continues the Jury statement of the project:
"Living Breakwaters adheres to a different worldview in which natural systems are valued for their protective benefit. With the project, SCAPE and its founding principal Kate Orff put forward a drastically different concept of adaptation in the built environment that operates on several scales, increasing both physical, ecological, and social resilience, and which activates both human and non-human life in the design process."
An ECOncrete tide pool unit at Living Breakwaters providing habitat to marine life in Raritan Bay, a body of water in the southernmost section of Lower New York Bay. Photo © SCAPE
Adds jury chair Martha Schwartz, founder of landscape architecture firm Martha Schwartz Partners: "This is a visionary project that tackles the full task of adaptation, and which has the capacity to inspire and to positively impact vulnerable shorelines worldwide." Joining Schwartz on the 2023 Obel Award jury was Kjetil Trædal Thorsen, co-founder of Snøhetta; Xu Tiantian, founding principal of DNA_Design and Architecture; Counterspace founding principal Sumayya Vally; Louis Becker, global design principal at Henning Larsen; German philosopher Dr. Wilhelm Vossenkuhl, and Aric Chen, general and artistic director of the Nieuwe Instituut in Rotterdam and RECORD contributor.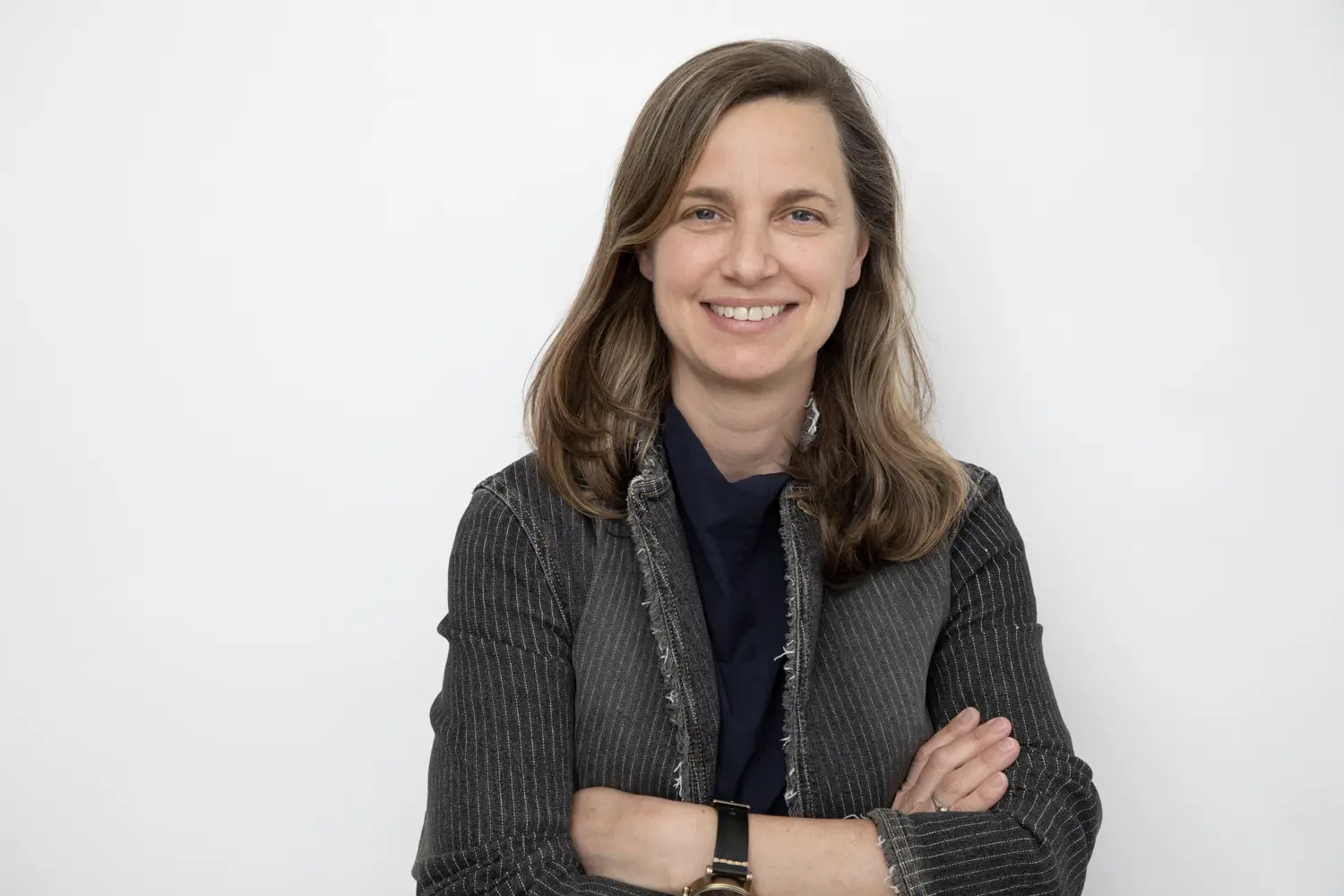 SCAPE founder Kate Orff. Photo courtesy SCAPE
In-water construction work on Living Breakwaters first kicked off in September 2021 following a highly complex design process that spanned from 2015 to 2019 and included hydrodynamic wave modeling, extensive environmental review, and robust community engagement. Alongside the design of the physical breakwaters, pre-construction work included the development of a robust educational component, the Living Breakwaters Curriculum, co-created with New York nonprofit the Billion Oyster Project. The HUD-funded curriculum has since been introduced to local schools within Staten Island's low-lying Tottenville community, which suffered extensive damage from Superstorm Sandy.
As for the completion of the $107 million endeavor, which SCAPE describes as a "model for climate-adaptive green infrastructure project," the Obel Award couldn't come at a better time as work is set to wrap up this fall with a final step being the installation of live oysters on the breakwaters. The waters off Tottenville were once abundant with wave-calming, biodiversity-fostering oyster reefs that have long since been virtually wiped out due to pollution, overharvesting, and several other factors. As Living Breakwaters, which is in essence a multi-tasking network of artificial oyster reefs, evolves it will provide many of the same benefits.
Mimicking the natural oyster reefs once abundant in the waters around New York City, Living Breakwaters acts to calm waves and provided habitat to a variety of marine life. Images © SCAPE
"Winning an architecture prize is really important for a project like this which involved so many different people working together with a shared purpose," remarked Off in a statement. "It is a true encouragement for community members, elected officials, landscape architects, ecologists, and engineers, to come together and develop coastal adaptation projects wherever they are."
SCAPE will be presented with the 2023 Obel Award at an October 21 ceremony held at the Sydney Opera House.