✕
Just three months after her firm's much-anticipated Sydney Modern project opened to the public at the Art Gallery of New South Wales, Japanese architect Kazuyo Sejima has been named as the 2023 recipient of the Jane Drew Prize for Architecture. Presented by British publications The Architects' Journal and The Architectural Review, the annual honor (now in its 11th edition) is bestowed on female architectural designers who have "demonstrated a design excellence and made a significant contribution to architectural production" as part of the larger W Awards program. Sejima, co-founder of Tokyo-based SANAA with Ryue Nishizawa, joins past recipients including Zaha Hadid (2014), Yvonne Farrell and Shelley McNamara of Grafton Architects (2015), Denise Scott Brown (2017), Liz Diller (2019), and Farshid Moussavi (2022).
Jointly awarded the 2010 Pritzker Architecture Prize alongside Nishizawa (she was the second woman at the time to be named as a Pritzker laureate following Hadid's 2004 win), Sejima and SANAA are perhaps best known for major cultural commissions that in addition to Sydney Modern include the 21st Century Museum of Contemporary Art in Kanazawa, Japan (2004); the Glass Pavilion at Ohio's Toledo Museum of Art (2006), the New Museum of Contemporary Art in New York (2007), and the 2009 Serpentine Pavilion. While high-profile museum and gallery projects dominate the firm's portfolio, SANAA has also designed housing, civic buildings, retail environments, and education projects across the globe.
The Jane Drew Prize is named in honor of the late English architect Jane Drew, who graduated from London's Architectural Association in 1929 and later went on to become a prominent force behind the Modernist movement in Britain while advocating for women in what was—and largely still is—a male-dominated profession. "What I appreciate about the Jane Drew Prize is that it stands for specific things: innovation, diversity, and inclusiveness. It's not just about being a woman," Moussavi told RECORD following her 2022 win. "Jane Drew happened to be a woman, but the award has more to do with the kind of contributions she made as an architect.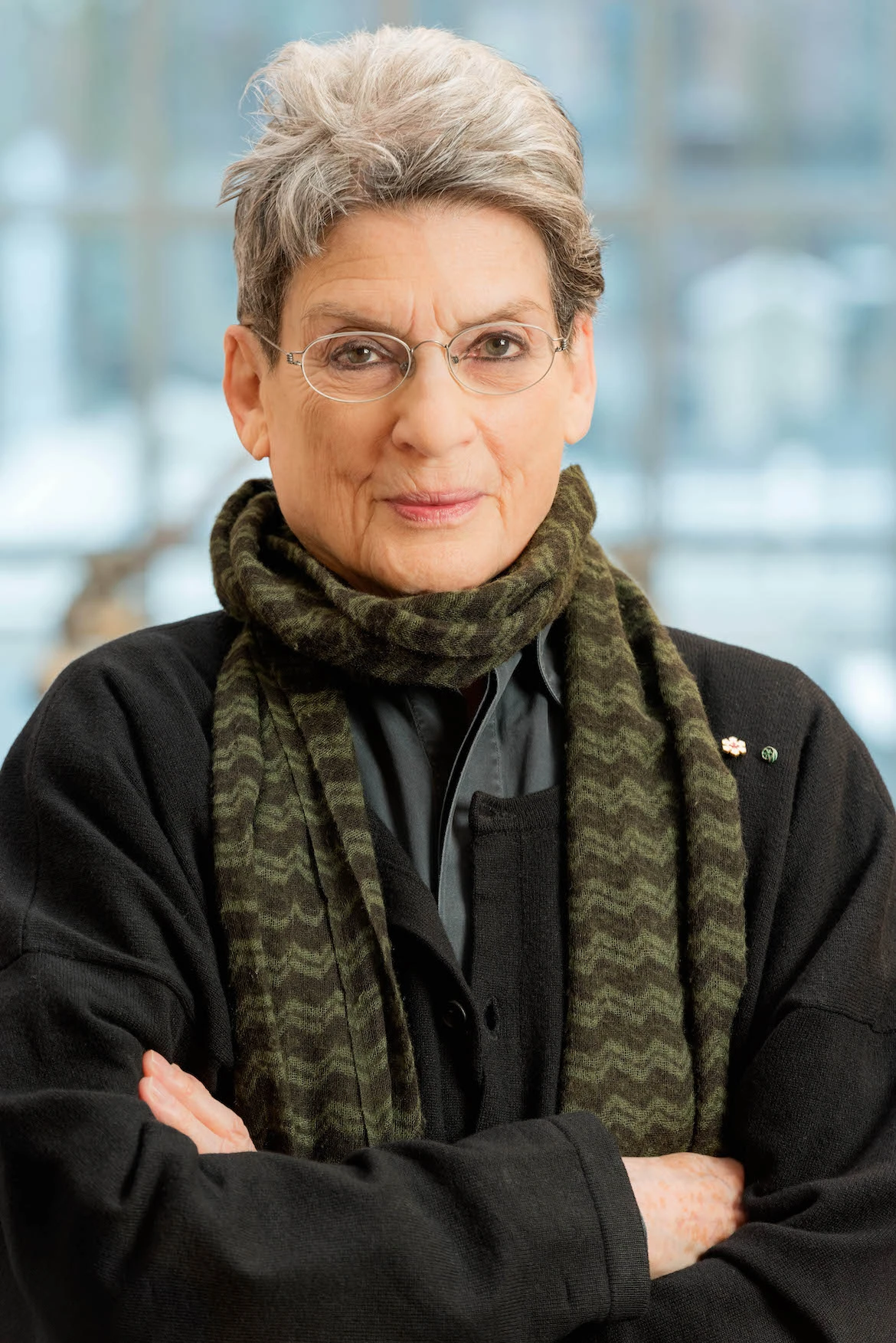 Phyllis Lambert. Courtesy Canadian Centre for Architecture
Along with the Jane Drew Prize, the recipient of another major 2023 W Awards honor has also been announced. Winning the Ada Louise Huxtable Prize for Contribution to Architecture is Canadian critic, architect, and philanthropist Phyllis Lambert. A member of the Bronfman family, Lambert established the historic preservation nonprofit Heritage Montreal in 1975 and the Canadian Centre for Architecture, also in Montreal, in 1979. Before that, a 27-year-old Lambert commissioned Mies van der Rohe to design her family's Seagram Building in Midtown Manhattan. As director of planning, Lambert played a pivotal role in the design and construction of the seminal mid-century office tower and for many decades after its 1958 completion served as its steward. In addition to her appointment to multiple state and provincial orders in Canada, Lambert is the recipient of accolades for her contributions to the built environment including the Vincent Scully Prize from the National Building Museum (2006) and the Golden Lion for Lifetime Achievement from the Venice Architecture Biennale (2014).
Named in honor of the legendary Pulitzer Prize–winning New York Times architecture critic, the Huxtable Prize celebrates "individuals working in the wider architectural industry who have made a significant contribution to architecture and the built environment." Lambert joins recent awardees Beatriz Colomina (2020), Lesley Lokko (2021), and Mona Hatoum (2022).
Lambert and Sejima will be honored at the W Awards lunch held at the Battersea Arts Center in London on March 3. The latter architect will also speak at the event and the recipients of two additional prizes, Moira Gemmill Prize for Emerging Architecture and MJ Long Prize for Excellence In Practice, will be announced.