✕
When my parents bought our family home in New York decades ago, it cost about twice my father's then yearly salary. That house is now worth about 40 times what they paid for it, and is not something I could afford to buy today, despite my advanced education and command of the English language (something my parents lacked at the time).
My little personal story, anecdotal as it may be, goes a long way in explaining the ongoing, persistent, and utterly frustrating problem of affordable housing—not for the chronically homeless or the astonishing influx of migrants coming to the country, which are separate crises, but for average Americans. In 2022, the national median household income was around $75,000. By the formula I cited above, a house for say, a family of five (as mine was) should cost twice the homeowner's salary, or $150,000. But the average price of a house in the U.S. is well over $400,000. Even taking into account the fact that most households today, unlike those in my parents' day, are dual-income, the cost of housing is eating up more and more of our paychecks.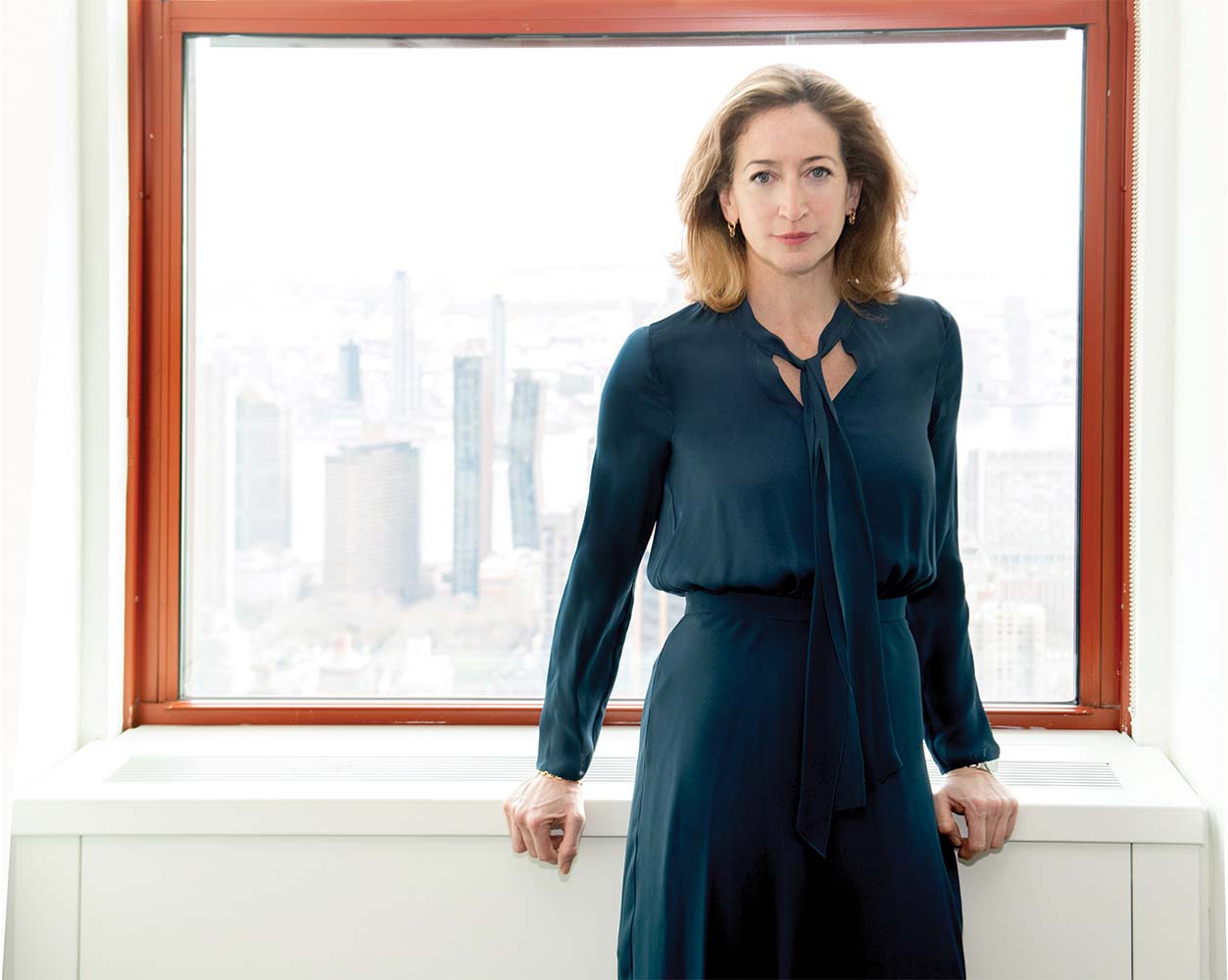 Josephine Minutillo, Editor in Chief. Photo © Jillian Nelson
Of course, annual salaries and house prices vary dramatically across the country. But when you consider that only about 12 percent of individuals earn as much as $75,000, the disconnect becomes even more staggering. And what about renting as opposed to homeownership? Without any further confusing math, let me just quote perennial New York political candidate Jimmy McMillan—"The rent is too damn high!"
This issue of RECORD presents architectural efforts that offer either affordable residential design or opportunities for densification. We examine a dignified social housing project in Barcelona, featured on the cover, and a mass-timber apartment tower in Paris, both of them located on their respective cities' peripheries. In the center of Lisbon, a small office building is converted to residences. In Melbourne, a sunny yellow structure anchors Australia's first operationally carbon-neutral residential precinct. And in London, a city long averse to residential high-rises, a new development mixes buildings of different scales, including the very tall.
To supplement this month's multifamily building-type study, we include a residential section that features single-family houses in urban areas across the U.S., Canada, and Europe. They showcase examples of multigenerational living, aging in place, accessory dwelling units, and generous outdoor space. The continuing-education article tackles the issues architects confront when adapting skyscrapers, originally designed as offices, into residences in cities including New York, Detroit, Chicago, and Philadelphia. And in Boston, an architect explains the different approaches taken in three separate projects that bring density and transit-oriented development to difficult sites in that New England city.
Returning to New York, the city I've called home for nearly my entire life, the little brick rowhouse on a Brooklyn block where I grew up was not affordable housing, as we use that term now. It was just a house that was affordable. Our best architectural efforts won't change the fact that those kinds of houses, like the ones featured in our residential section, are out of reach for most families (and single people) today. But employing more of the design strategies demonstrated in this issue could help more people find more appropriate housing in the places they want to live.